THE THREE STOOGES TRY TO TURN THE THAI COURT SYSTEM INTO A THREE RINGED CIRCUS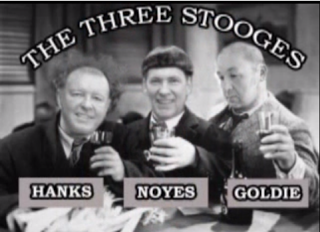 The courts antics of three men, who are becoming widely known as 'The Three Stooges' reached a new level of absurdity today as one fake lawyer representing another fake lawyer asked a court on the island of Koh Samui to consider a libel case against a man who they did not know and had no idea where he lived.
Following on the circus of David Hanks, 65, former pimp and owner of the 'Masquerades Brothel' in Keysborough, Melbourne, Victoria, representing Scots fake lawyer Brian Goudie,aka Goldie, 46, in a libel case being brought against journalist Andrew Drummond in Pattaya, today it was the turn of Brian Goudie to represent American Drew Noyes, one time publisher of the Pattaya Times, in a libel case against an electrical engineer, based in China.
Lost?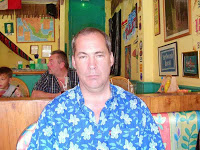 Drew Noyes
Drew Noyes, who was exposed in the Morning Star in Wilmington, North Carolina, as a man of 'myriad lies' before even coming to Thailand fifteen years ago, he says, 'by Royal proclamation' is seeking to establish he is a 'real man' and is understood to be suing over a picture of himself and Goudie, as butch and leathered gays.
Noyes boasted about owning Thailand's only nationally 'Gay' magazine -'Spice' but that business, which of course was not Thailand's only nationally distributed gay magazine collapsed in an acrimonious dispute.
His magazine was promoted in his Pattaya Times newspaper.
Noyes Pattaya Times 'owned' Spice magazine – but he apparently believes gays are not real men
Ironically all three of the 'stooges' have much more serious criminal cases against them in the courts in Thailand.
*Drew Noyes,57, who falsely advertised himself as an American lawyer in Thailand, and his wife Wanrapa Boonsu,30 are on trial in Pattaya Provincial Court for the extortion of the Thonglor Clinic, Jomtien and is also being sued by a Dutchman for 2.5 million baht.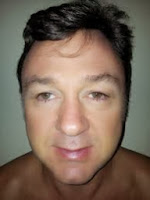 Brian Goudie
*Brian Goudie, has been ordered to go to trial for cheating a 75-year-old American woman out of US$300,000 while claiming he was a British barrister and Captain of the Marines. He is also being sued by British estate agent John Jepson for misrepresenting himself as a lawyer and former Royal Marines Captain.
*And David Hanks, who is trying to get back to Australia, has been charged with racketeering in that he ran a scheme to lend cash to Russians in Pattaya at the rate of 60% per cent a month. The investigation was conducted by the DSI.
In court Goudie described the defendant Ally Cooper as a 'chang fai' (electrician) who lived in Songkhla. This came as a surprise to the oil company executive I spoke to later, who said he had never ever been to Songkhla, and was living in China.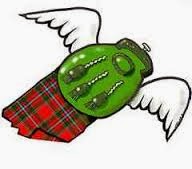 In court Goudie told the judge that he was familiar with the law and wish himself to conduct the prosecution in Thai. Although he runs a company called Alba Laws Goudie has never been a lawyer.
He had even given a (false) address to the court, which sent out their equivalent of a bailiff, in this case a local gardener, to find the elusive Brit and deliver the writ, unsuccessfully. While he clearly was wasting the court's time this is a matter which could be raised in the future – but as the case seems unlikely to go ahead it may not arise.
At any rate the case was not even discussed. Goudie, who under the name Goldie, was jailed in Australia for six years for stealing from his employees, a mining company (not the first time that accusation has been made), was told by the judge that he had up to February 20th to find the missing defendant or the case would be dismissed…and will be added to the long list of failed attempts at the law made by two make believe lawyers.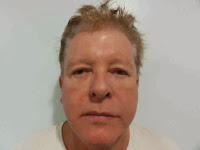 David Hanks
Goudie left in the pouring rain having arrived in Koh Samui by bus. He failed to turn up at Pattaya Provincial Court last week to hear a judge demanding he stand trial on criminal charges also in February.
Comment:One wonders when the Thai legal system is going to catch up with these clowns.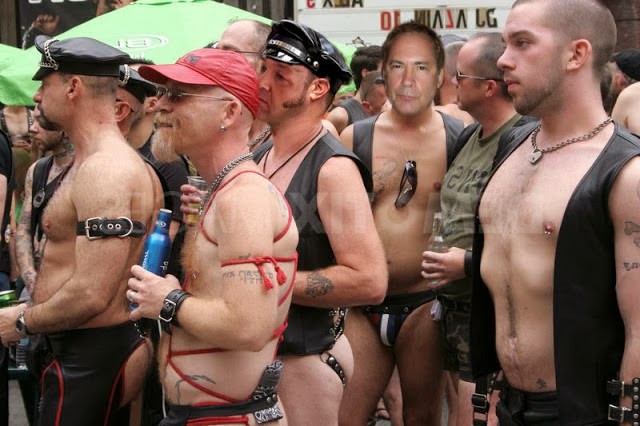 The author does not know whether this is the picture Ally is being sued over. It would make sense because he is trying to sue two other people over it, but he is puzzled as to why Noyes thinks the message of the photo-shopped picture is that he is gay.
"I thought it was startlingly obvious. The original poster of this photo-shopped picture obviously saw that these two men (Goudie buttocks protruding – Noyes in pouch with white stripe) are not who they pretend to be, i.e, when you take off their clothing there is nothing there. They have no substance. In Scotland we have the expression 'all fur coat and nae knickers' Goudie, who is from Falkirk, and Hanks, who is from Girvan, must have appreciated the irony surely".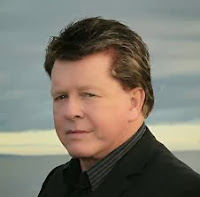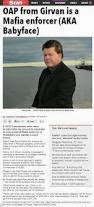 Today's weather in Koh Samui. WET WITH MORE WET EXPECTED.
COMING SOON IN THIS GRIPPING SOAP ONLY ON WWW-ANDREW DRUMMOND.COM
GOUDIE REPRESENTS HANKS OVER CLAIMS IN THE SCOTTISH SUN THAT HE IS A MEMBER OF MAFIA CALLED 'BABY FACE' – DON'T MISS IT!!
Another Devil's Advocate bites the dust