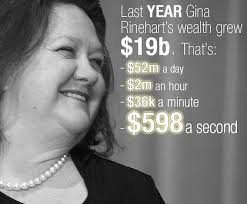 Australian mining millionairess Gina Rinehart has tended her resignation as honorary advisory to the board of the Cambodian based charity SISHA after revelations on this site.
Her move follows the resignation of former Victoria, Australia, policeman Steve Morrish as executive director of the charity known for its activities in tracking down foreitgn paedophiles.
Gina Rinehart, reported as the world's fourth richest woman declined to say how much she had given SISHA – South East Asia Investigations into Social and Humanitarian Activities – but she would happy to continue to support a girl's scholarship programme.
A spokesperson for Mrs Rinehart's Hancock Prospecting said in an email on Friday that Mrs Rinehart had only recently been made aware of the allegations, 'The Age' in Melbourne reported today.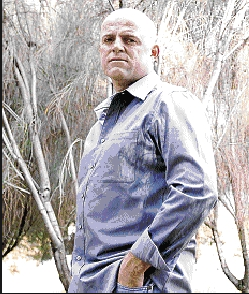 Morrish
"As a consequence, a reputable firm of auditors is being engaged to perform an independent audit of the finances of these programs," the spokesperson said. "Pending the outcome of this work, Mrs Rinehart tended her resignation as an honorary member of the advisory board of SISHA. The advisory board is not responsible for the running of SISHA or its daily management.
The resignation of Steve Morrish followed publication on this site of statements by two former directors of SISHA, Sean Looney and Jeff Rodwell who complained of accounting irregularities atc the charity – and the lock in at the 'Garage Pub', Phnom Penh, of several expatriates, whom Morrish allegedly believed were guilty of badmouthing the charity.
The expats said that SISHA members behaved like thugs.
The two ex-employees said that SISHA could not continue under the current management – but SISHA claims they have hundreds of thousands of dollars in the bank.
The charity is confident that an independent enquiry and audit will show it has not acted with impropriety.