THEY WERE THERE WHEN HE CAME!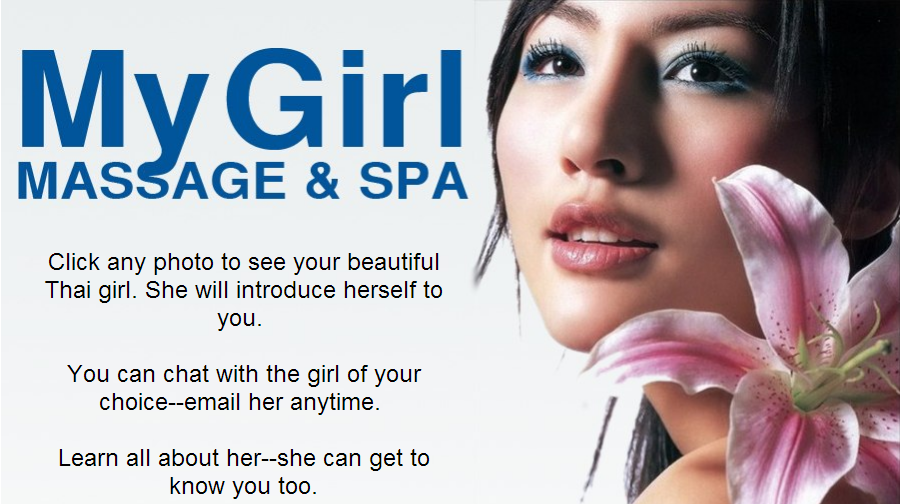 An American co-owner of the 'My Girl Massage' parlour in Pattaya, Keith Lyman Brown, 58, seems to have hit an unlucky streak in the resort.

Not long after being knocked out by a Mr. Chris Gleeson of CTLS Language School, who appears to be angry that the massage parlour has opened right next to his front door – now Lyman Brown has been done for drugs – crystal meth.
He was arrested yesterday outside Prima Place apartments in Pattaya with 0.4 grams of crystal meth.
This is not a princely amount, but it appears that he was part of a Pattaya Police sting operation.
Police ordered the drugs and they pounced when he arrived with their order.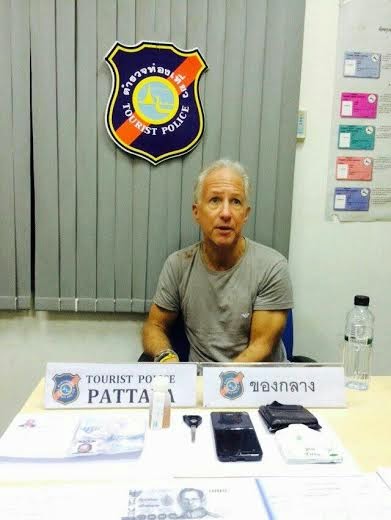 And this is not his first arrest. He was arrested four months ago for something very similar and was remanded to Nong Plalai Prison. But then suddenly he was back on the streets again apparently having got the justice he paid for.
A classic video has been doing the rounds of Lyman Brown being knocked out by Mr. Gleeson – in a fracas outside the 'My Girl' massage parlour off Soi Yume. – Motto 'She will be there when you come'.
The matter went to court, but the last I heard from Mr. Gleeson of CTLS, who sponsors an ad on this site was that the two parties were ordered to mediate. He is not surprisingly angry because customers to the massage parlour park outside his school and no doubt spoilt the ambience, not least upset his pupils.
Fellow American Drew Walter Noyes, who from some postings appears to sponsor the 'My Girl' in some sort of way, but is not as far as I know representing Mr. Lyman Brown.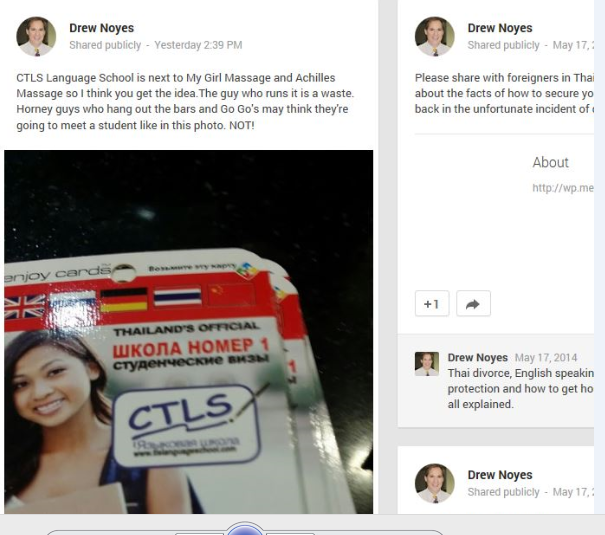 This above is what he had recently to say in one of his ramblings. Its not amazing how bottom-feeders get together.
Lyman faces one to ten years for possession of and of course deportation, but of course the passage of justice in Thailand is hard to predict.
Chris Gleeson and his wife Dr.Tewi Gleeson have built the new Pattaya Cultural Centre.

I'm guessing this counts for brownie points in any action. Lyman Brown employs young women who seem unable to give a real massage in a massage parlour.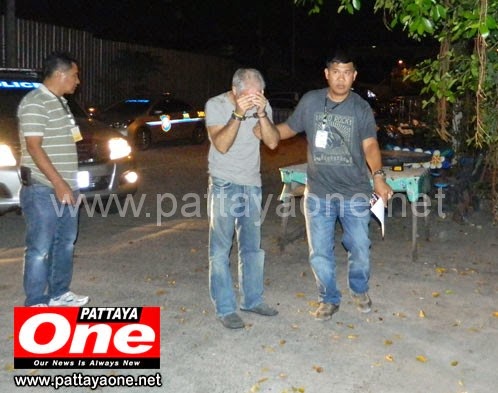 Oh the shame – Pattaya One