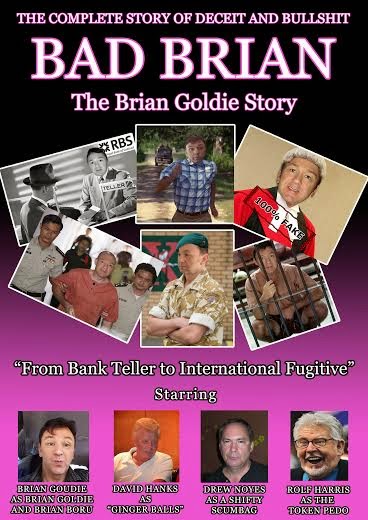 Picture by 'The Weapon'
HE'S BEEN JAILED IN AUSTRALIA FOR 6 YEARS BUT RE-INVENTED HIMSELF IN THAILAND AS A BRITISH BARRISTER.
HE'S ACCUSED OF CHEATING AN OLD LADY OUT OF HUNDREDS OF THOUSANDS OF DOLLARS.
AND POSING AS A LAWYER HE POCKETED THAI COURT AWARDS TO HIS CLIENTS.
BUT WILL THAI POLICE EVER CATCH UP WITH THAILAND'S
'REVENGE PORN' MAN….
BAD BRIAN!
Flying Sporran's Weekend Diary
With the news today that Hunter Moore the American master of 'Revenge Porn' has plead guilty to charges of hacking and identity theft in the United States and faces seven years in jail – one wonders whether his imitator in Thailand will ever come to the same fate.
Hunter Moore was a master of 'Revenge Porn' and ran the internet site 'Isanyoneup" where spurned lovers could get revenge by posting intimate pictures of their former partners.

CENSORED
According to 'Rolling Stone', alongside the photos Moore included the ex's full name, profession, social-media profile and city of residence, which ensured that the pictures would pop up on Google, which further ensured that, in short order, the ex's mom and boss and everyone else would be seeing him or her online, sans skivvies"
This is exactly what Brian Goudie, 48, aka Goldie, our famous fake barrister did.
Searching the internet it is possible to find pictures of Goudie and most of his ex-girlfriends.
With one exception, they all appear to have been Thai bar girls; and all so far have given him the old 'heave-ho' despite his cash of stash, obtained from various 'alleged ' frauds for which he is now going through the courts.
Goudie is adept at 'Revenge Porn' – Actually he is adept or rather obsessed at revenge anything.
His life seems to be driven by it and in a case for which he now faces charges, the former convict No E0000247 in Hakea Prison, West Australia, not only put up intimate pictures of one of his Pattaya ex's, but also published her name both in Thai and English – which he did repeatedly.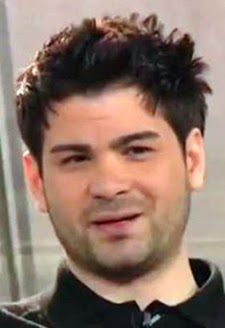 Hunter Moore
And he also created a website in her name and re-posted the pictures.
These were of course all picked up by porn aggregators.
He is in the pictures and can be identified from his shirt amongst other things.
He could also, I guess by, identified from his rather white flabby appendage (Maybe he was not in the mood but it was his choice of moment) if other ex's can be persuaded to testify.
He has admitted taking the pictures but has claimed on the net that they must have been stolen from his 'Dropbox'.
Makes you wonder what else was in his Dropbox.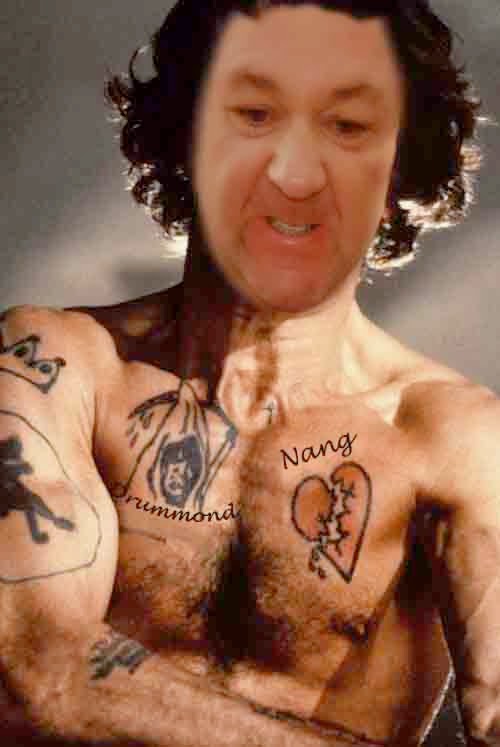 Goudie also faces charges of assaulting the woman; and making her take the fall for running the 'Jaggie Thistle' pub in the Jomtien Complex on Thailand's eastern seaboard, for which he also was charged.
Goudie wrote about it on his blog where he claimed she was charged with running an establishment for prostitution. This seems a little unfair as this was the company he kept – and also of course not true.
Hunter Moore sold his site to 'Bullyville' a website which counters internet bullies.
Its unlikely Goudie, from Falkirk, Scotland, who is also in the courts for posing as a lawyer and officer of the Royal Marines to cheat a 75-year-old American woman out of her savings, and embezzling a court award to clients, of his Alba Laws, will be able to sell any of his Blogspot sites.
A check with Alexa.com shows the most popular has only 2.5 page views a day. I'm guessing that's him.
(Picture – Brian Goudie as 'Max Cady' in Cape Fear – Contributed by 'The Weapon'.