Flying Sporran's Gary Glitter Diary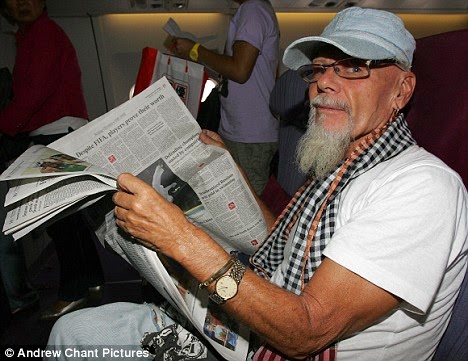 Gary Glitter awaits sentencing in Britain which may see himself in jail for the rest of his life. By strange coincidence I am kicking my heels with my children in Vung Tao, Vietnam, where some ten years ago I caught up with the real Paul Gadd – and set about a media frenzy.
Actually I am here waiting hopefully to pick up my nanny at later date at Tan Son Hnat airport in Saigon (Ho Chi Minh City) – but we got out of to give the kids a bit more of the seaside before heading back to the UK.
It's an odd feeling coming as a tourist, as opposed to a journalist and this place does not have great memories for me.
The last time I came it was full of expats many British who knew who Gary Glitter was and who saw him with a variety of clearly young girls of very dubious age.
These were the same people I am sure who would write on internet forums 'castrate the bastard' or worse, but who in Vung Tau, would say: 'Wow. Gary Glitter. Give us a song," – and he did!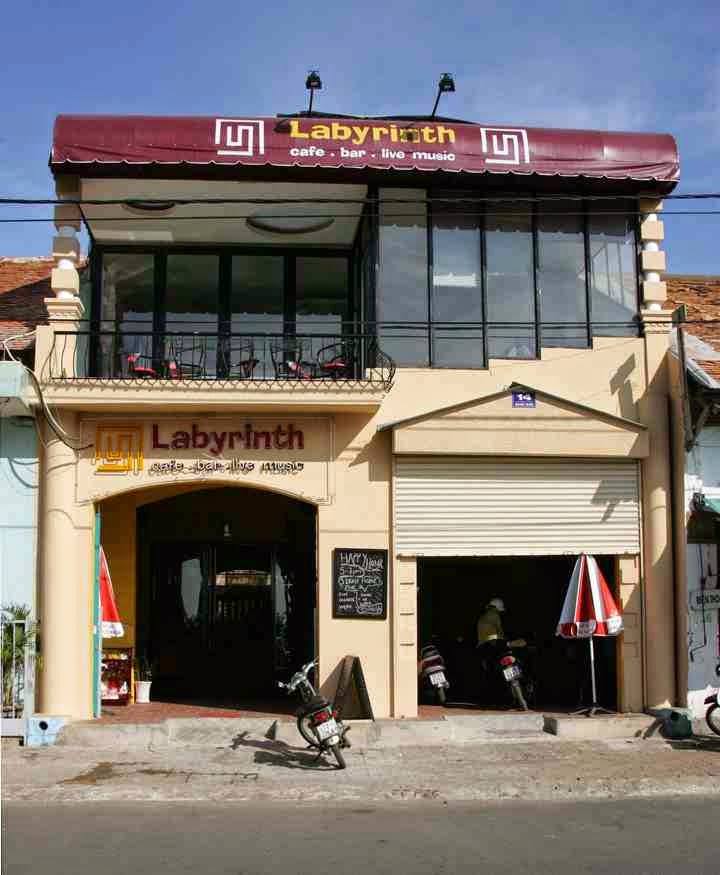 I had a remonstration with the owner (since changed I believe) of the Labyrinth Bar in Vung Tao where Glitter was known to perform. 'How come you said nothing?' I asked: 'What else do you know?'
The same night my colleague photographer Andy Chant was chased around the bar by his Vietnamese wwife with a knife and the Brit was threatening to report me to the Vietnamese government for working as a journalist without being accredited – which was of course true.
I had no time for accreditation and government minders when I got the call in Bangkok that he was suspected to be there. The then 'News of the World' had pulled out its reporters from the resort, but he was easy to find.
I wrote my report and within a week Glitter was arrested. Then three years later working alongside Sudarat Sereewat of the Foundation Fight Against Child Exploitation I was there waiting as he came out of prison, and was able to follow him as he tried unsuccessfully to carry out his plan to evade arrest by British Police and avoid the UK and as the officer from CEOP had to return to London empty handed.
But we were able to scupper his plans to go back into hiding.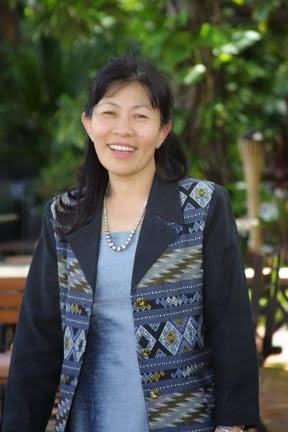 In another coincidence it is Sudarat Sereewat, who is also helping me get my children back to the UK. I am a single dad and she is on standby with a visa to help me take Annie, Matthew and Archie if for some reason my Burmese-Karen nanny, a registered nurse, but who has never been abroad, fails the criteria of the UKVI.
As for yesterday's convictions brought belatedly by British Police – well they, of course, should have happened a long time ago.
Glitter was found guilty of having sex with a 12-year-old plus indecently assaulting others. He was evasive and devious in court, just as he was with me on a flight from Bangkok to Hong Kong.
Now it's all political of course, British society having in the past ignored not only warning signs against Jimmy Savile but real evidence that he was a child abuser.
But it was not for want of attempting by the British tabloids.
What went on in the green rooms and backstages with well-known personalities was well known by television executives. They did nothing and of course neither did police…but there were complaints.
And in South East Asia I have some disquiet about the international hunt for child sexual abusers which is promoted by governments.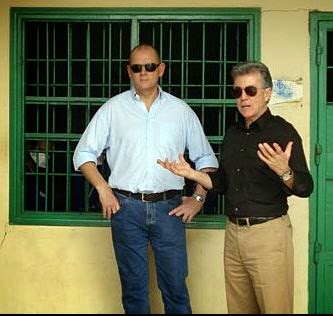 Former CEOP boss with host of Anerica's Most Wanted
pose for cameras in Phnom Penh jail
It's not that I do not disagree that these people should be caught.
What is disquieting is that international police forces appear to completely disregard the laws on criminal evidence and will promote every 'offender' on a plate as a triumph of international justice and evidence of the long arm of the law.
Recent cases in Pattaya and disquieting cases in Phnom Penh, Cambodia, suggest no western legal standards are being followed, nor is there any attempt to.
In short; innocent people have been arrested and continue to be arrested – but they could spend a significant part of their lives in some of the grimmest jails in the world with no hope of justice.
Now mistrials have been recorded in the cases of two men who were represented by fake lawyer Brian Goudie, a convicted criminal, whom the Thai authorities allowed to open a law firm called Alba Laws.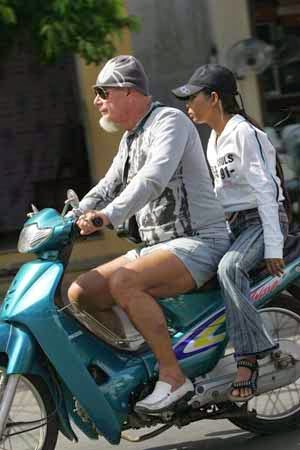 Time to get off the political bandwagon and deal with each case seriously.
Its demeaning for Britain to see British police officers doing camera stand ups such as the one by former CEOP chief Jim Gamble in the local prison in Phnom Penh for instance claiming they are winning the fight against child sexual abuse.
They are not.
I was brought up as a journalist in the 'Life of Mars' era as most readers of this site will know.
In those days we talked to police, drank with police, and if we were close friends, might haveeven gone on holiday with them.
Today those relationships are seen as unhealthy. They were not. You soon got to know who the wrong coppers were.
Now after the News of the World scandal it appears police have been doing widespread phone surveillance themselves – of journalists.
Nobody's watching the detectives any more.


GARY GLITTER THE UNTOLD STORY