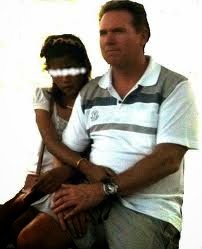 THREE YEARS ON BRIAN WRIGHT MUST FINALLY TESTIFY




The American managing director of US Immigration Law in Bangkok, also known as My Thai Fiancée, in Bangkok, is due to testify in July on a charge of child sexual abuse, after numerous delays in the case.


Edward Brian Wright, from Block Island, Rhode Island, USA, is charged with abusing a 12-year-old girl. The hearing had been delayed due to a witness going missing. The witness was located and testified.
The latest delay was at the request of the defence. The hearing in case no 8899/53 is now scheduled at Pattaya Provincial Court for July 22th at 1.30 pm.

US Immigration Law and My Thai Fiancée, specialize in getting visas for Thai women wishing to marry US citizens.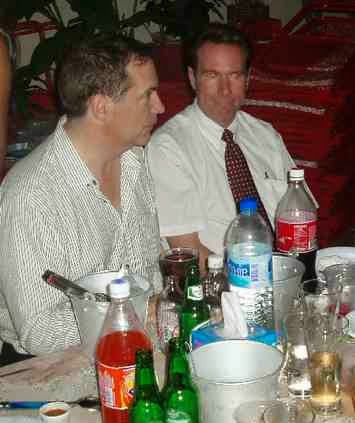 Noyes and Wright on a night out
In March 1996 The Courant newspaper published the statement that in West Hartford (Connecticut) a Brian Wright, 39, of Block Island, R.I., was arrested on a warrant charging him with first-degree sexual assault and risk of injury to a minor child.
Det. Capt. James Gustafson, a police department spokesman said Wright, who turned himself in with his attorney present, was accused of assaulting the girl January 28th


Gustafson declined to answer more questions, saying that the arrest warrant had been ordered sealed in Superior Court in West Hartford because of the girl's age.
Wright was presented in Superior Court after his arrest, and was freed on $15,000 bail, police said.
Block Island has a population of about 1,000.
Wright was a business and social friend of the controversial American Drew Walter Noyes, the former publisher of his self promoting Pattaya Times newspaper on Thailand's eastern seaboard. Like #DrewNoyes, who boasted that he was an American lawyer, Wright also gave people the impression that he was a practitioner of law.