BAILED AGAIN – CHILD ABUSE SUSPECT RAISES QUICK CASH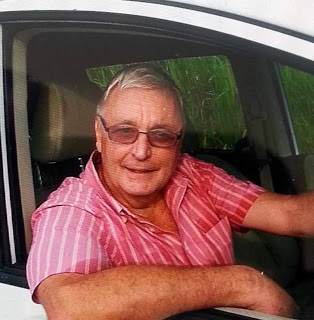 A British man arrested in Thailand on child sex abuse charges in February has been re-arrested again for attempted murder and bailed for a second time.
Andrew Tracy, 66, from Wickford, Essex, was caught by a 'have a go' Brit who came across the incident while driving through Bang Saray, south of the eastern seaboard resort of Pattaya.
Tracy, its claimed, had a 13-year-old boy around the neck by a belt and was strangling him.
Formerly from Leytonstone, London, Tracy was arrested by Police Region 2 Child & Protection Unit at his home in Bang Saray in Pattaya in February after complaints from child welfare officials and charged with abusing a boy under the age of 15. The latest assault incident involves police at Sattahip.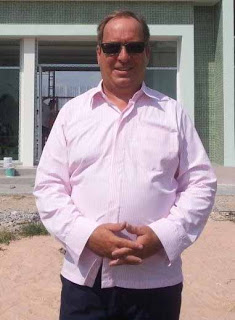 Have a go hero Lee Booty
Brit Lee Booty, from Bethnal Green, East London, who made a citizen's arrest, said:"I was driving in Bang Saray last night when I saw this guy dragged the boy off into the bushes. He had a belt around the boy's neck and was strangling with him.
"I stopped my car and gave chase and he let the boy go and rushed to his own car. I also called some building workers on site to come over and be witnesses.
"I screamed at this guy. 'Did the boys' parents know they were together?'You pervert!' The guy rushed off in his car but he was arrested at his home nearby. I went along to the police station to give a statement and was there for hours. Two other boys were were brought in.
"When I left police were releasing this man at the same time. I was told he had paid 200-300,000 baht bail. I do not know what is going on here.
"It appears the boys had been given mobile phones so he could make appointments.
"The guy complained the kid had stolen his mobile phone but other kids came to the police station."


Mr. Booty, Director of Achievers Property in Pattaya, said he hoped the case would be monitored.
————————————-
CORRECTION: An earlier report carried a misidentification of Tracy with Carl Josef Ruppel (both of whom have grey hair and glasses but totally different physiques and who were both arrested on the same day in February on child sex abuse offences. ) Apologies to readers.