'Anybody with half a brain knows it would be blamed on the Burmese'
The young Scottish busker who fled the Thai island of Koh Tao in fear for his life, after he claimed 'mafia' figures said they would hang him for the murders of Hannah Witheridge, has broken his silence and commented on the internet.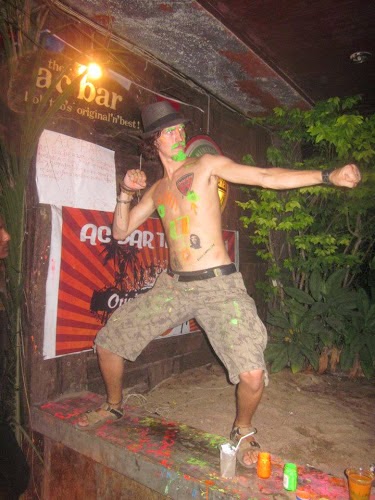 Sean McAnna,26, from, Shotts, Lanarkshire, who said on Facebook 'The mafia are trying to kill me!', before fleeing Koh Tao in a media frenzy three days after the murders, commented on his 'Soundcloud' page.
He said he did not know who the killers were but felt sure someone on the island did. But in any case he had been forwarned about who would be set up including the Burmese.
"I never said I knew the killers. I said that if I died that night it was the guy from (name redacted) who "did it".
"Anybody with half a brain knows it would always be blamed on Burmese. I'm gutted for everyone involved, but there's really nothing I can do. I'm sorry the newspapers lied to you. Believe me, they lied about a lot of things. They just like a story".
Referring to stories about washing blood off himself in the 'In Touch bar' in Koh Tao McAnna said: "I had that wound from the 9th. There are plenty of people who seen me with the cut every day in restaurants, bars and dive shops.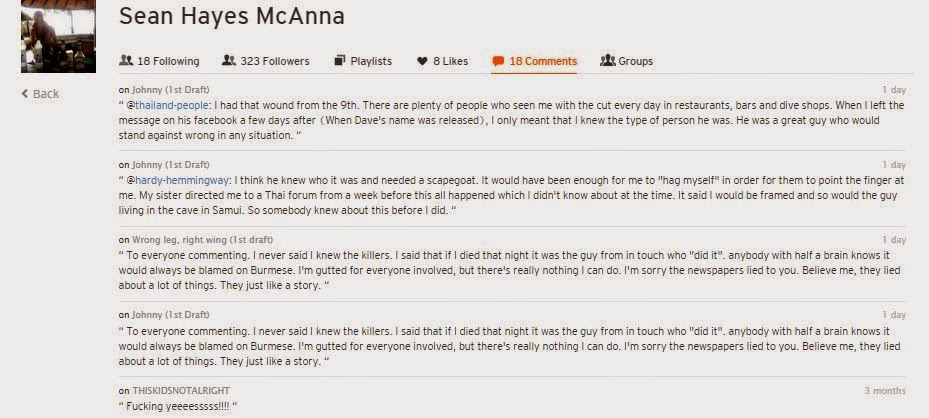 "When I left the message (saying he knew David Miller went to the aid of Hannah) on his Facebook a few days after (When Dave's name was released), I only meant that I knew the type of person he was. He was a great guy who would stand against wrong in any situation."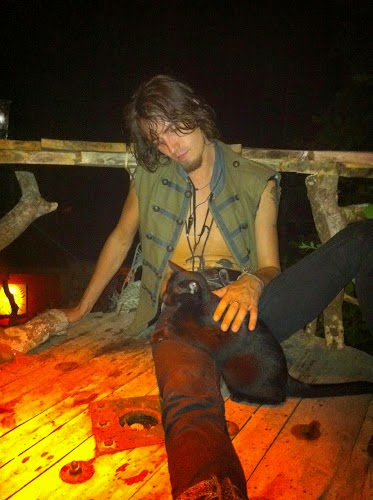 And referring to one of the men who pursued him he said:
"I think he knew who it was and needed a scapegoat. It would have been enough for me to "ha(n)g myself" in order for them to point the finger at me. My sister directed me to a Thai forum from a week before this all happened which I didn't know about at the time. It said I would be framed and so would the guy living in the cave in Samui. So somebody knew about this before I did."
In fact McAnna had his dates wrong. Although he claims he was threatened by a bar manager and a policeman who accused him of the murder, and a speed boat operator with a drugs problem, who had fled to live in a cave on the nearby island of Koh Samui, was arrested.
McAnna's statements contribute little to any enquiry. He was an old island hand. It confirms little more than the fact that foreigners chilling out on Koh Tao know very little about their hosts. And in the main life totally separate lives – living their 'dream'.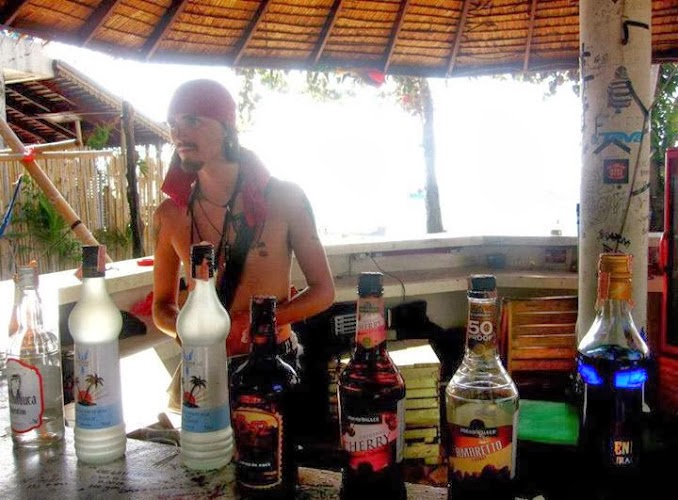 Two Burmese have been arrested for the murder and rape of Hannah Witheridge, 23, from Great Yarmouth, who was buried yesterday in Hemsby, and for the murder of David Miller, 24, from Jersey.
Considerable doubts hang over the Thai police investigations, and there are allegations of the torture of the Burmese suspects and witnesses.
But Thailand's Prime Minister Prayuth Chan-ocha, says he is satisfied with the police investigation.
Footnote: British Ambassador Mark Kent, citing the Leveson Inquiry, has written a blog on the Foreign Office website in which he says he will be discussing issues including media ethics with Thai media associations in the near future. "We would very much welcome if they could agree on a voluntary code to regulate conduct" he said.
He raised the issue of the publication of passports of victims and says 'nor does anyone gain from seeing graphic pictures'.
"We can only imagine how distressing this is for the families of those who have lost their loved ones here in Thailand."
Of course he is right to complain.
He does not mention how the 'graphic pictures' got on the internet on social websites and what in fact those websites were. But he certainly should take it up with organisations which published them.
He should know similar disturbing pictures appeared after the rape and murder of Kirsty Jones. This might suggest the 'authorities' have not learned from past mistakes. It's called controlling the crime scene.
Mark Kent also states:
"Equally media should not act in a way which could be prejudicial to the right to a fair trial of those accused.


Of course he is right to complain.


Indeed but actually from whose mouths have these comments been coming?
His hands are of course bound by protocol. He cannot complain about the Thai police, but that does not mean he approves of their conduct.