INTERNET WARRIORS SUED FOR 5 MILLION BAHT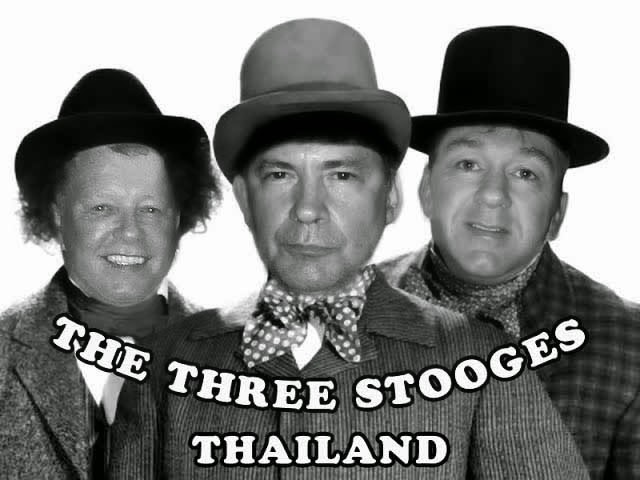 Hanks, Noyes and Goudie, photoshopped as the 'Three Stooges'
Drew Walter Noyes – an American in Pattaya, who is appealing a two year jail sentence for extortion, together with David Hanks, another Pattaya resident and former brothel owner in Melbourne were today given until December 9th to answer civil libel charges brought by a supervisor working on an oil rig off Vietnam.


The court set a date for December 22nd for Noyes to answer allegations that Alastair Cooper, from Yorkshire was a drugs dealer and other false claims on his Facebook page. Hanks, who was arrested in a Department of Special Investigation last year and accused of money lending to Russians at 60 per cent per month, will also have to reply in a written submission.
Threats on Hilary Clinton
The court will also hear explanations as to why David Hanks, 66, from Girvan, Scotland and Brian Goldie, from Falkirk, also invented a spurious story alleging that Cooper was wanted by the American Secret Service for an alleged threat to Hilary Clinton, wife of former US President Bill Clinton. Mr. Cooper is suing them for five million baht in damages.
Cheated 76-year-old out of 7.9 million baht – claim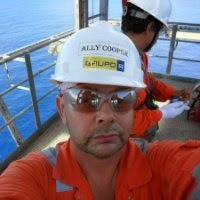 Goudie, under the name Goldie, was jailed for six years in Australia for theft. He had successfully managed to set up a law firm in Thailand falsely claiming to be a British barrister. He is currently on trial and 400,000 baht bail in Pattaya for posing as a barrister to cheat an American woman, 76, Barbara Fanelli Miller out of 7.9 million baht. Similar charges have been posted in Koh Samui.
Both Noyes, 58, and Goudie, 48, who have both falsely claimed to have been lawyers, have a reputation of 'shopping' their enemies to authorities with false accusations. But the claims that Cooper was a threat to Hilary Clinton are bizarre.
They made the allegations after they became aware that Ally Cooper was a supporter of this site.
On his casewatchasia.blogspot.com Goudie claimed David Hanks, former owner of Masquerades Brothel in Keysborough, Victoria, had contacted his son-in-law Police Officer Trumbower of Florida State University Police in Tallahassee, Florida, who is apparently a friend of President Clinton. He has claimed Ally Cooper has made an threat against the life of Hilary.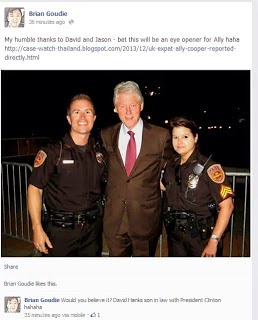 The story was accompanied a picture of Jason Trumbower with President Clinton.
Jason Trumbower, according to Hanks, had put the US Marshalls and Secret Service on alert.
David Hanks, Brian Goudie, and Drew Noyes, have worked together to file a number of spurious cases against journalist Andrew Drummond (owner of this site) all bar one have been defeated and that is being appealed.
Said Cooper: "I am taking civil action against these two convicts and one pimp because the Thai police seem unable to."
'His porno pictures of girlfriend went up on the net'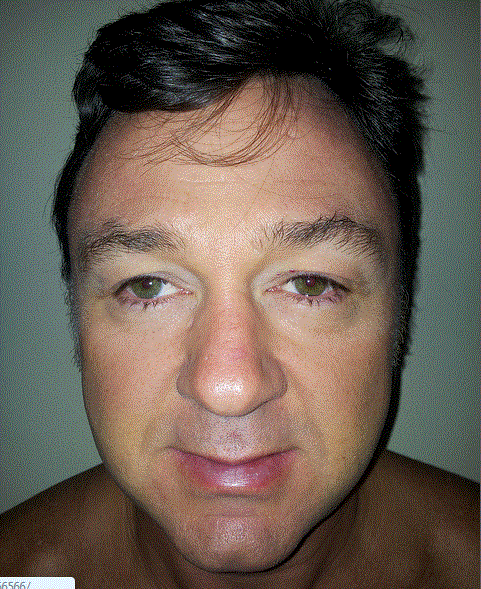 Goudie aka Goldie
Cooper is also supporting a former girlfriend of Brian Goudie from Falkirk, Scotland,, who after breaking up with him found that pornograhic video of intimate moments with him were put up on the internet and massively copied by aggregators.
The Technical Crime Suppression Police sent a report to Pattaya for police to act on. But no action has been taken.
Goudie is also accused of switching directorships of a company he owned so his girlfriend would take the rap for running an unlicensed bar.
He later put a story up on the net that his girlfriend, whom he described as a prostitute, was convicted of offering sexual service from the bar.