BUT WILL PHONY LAWYER AND PATTAYA PUBLISHER EVER GO TO JAIL?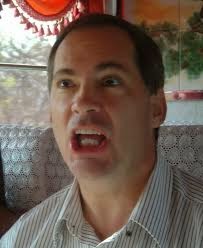 (Pic: Noyes)
Appeal court judges today dismissed an appeal by American Drew Noyes, former publisher of the Pattaya Times newspaper, against the acquittal of British journalist Andrew Drummond for libel.


They agreed with the lower court AND threw out Noyes' claim that he had been libeled in a photograph which showed him under arrest with the caption 'Going to Jail'.
In the same photo montage was a picture of Niels Colov, CEO of the Pattaya People Media Group captioned 'Been to Jail'.
The courts ruled that Drummond was acting as a journalist. He had not composed the picture himself, but the picture was not libelous. Noyes was facing serious charges.
Drew Noyes is currently on bail together with his common law wife Wanrapa Boonsu charged with the attempted extortion of the Thonglor Clinic, Jomtien, Pattaya.

Left Neils Colov who has been to jail, right Noyes and Boonsu who are trying to avoid it.
It's alleged they tried to extort a partner in the clinic, Dr. Michel Goulet, out of 7 million Thai baht, on pain of a police raid and bad publicity in the now defunct Pattaya Times newspaper.
Noyes was not in court to hear the result. Nor was he or his lawyer in court at a hearing yesterday to bring similar charges of criminal libel and libel under the Computer Data for using a photo-shopped picture of him wearing little more than a leather pouch in a gay parade.
He said he was a 'real man' not gay.
Noyes' lawyers had not translated the article in question. In fact the article stated he was not gay. The judges cut the bail by half to 50,000 baht. The case was adjourned until June 9th.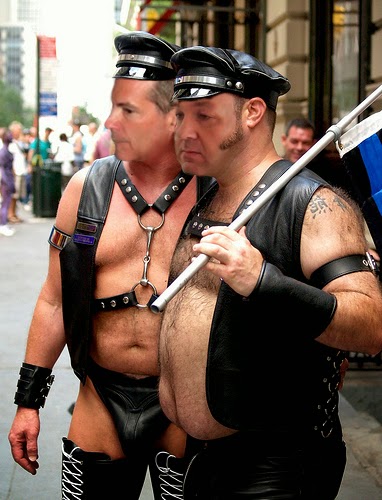 Photoshopped – left Drew – right Brian
Noyes was not present as he was in the United States. He had been given bail subject to another payment of 500,000 Thai baht and on condition he returned within two weeks.
It is reported he has since sold on the lease of a shop house in Pattaya Soi 13/1 containing 'Cupid's' Gentleman's Club.
On Facebook Noyes has announced he was heading to Wilmington, North Carolina, the city where in 1995 the Morning Star newspaper exposed him for being a man of 'myriad lies' with a dubious record in bogus stock dealing and property.
Noyes has property in the area in the name of his ex-wife Nittaya Chaisit Noyes. As he also has her power of attorney, he may be going there to clear up his property matters.
On his return, and his return is by no means certain, he now faces a series of counter charges including those of malicious prosecution.
A case brought by Brian Goudie, aka Brian Goldie, former Convict E0000274 in Hakea Prison, West Australia, was on Monday also adjourned. Goudie was also suing over the gay parade photos.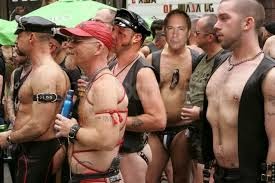 Third and fourth from left – Goudie and Noyes photoshopped
Neither Goudie nor his lawyers attended. The judge said the case would be dismissed if they did not attend the next hearing on June 2nd.
Goudie's lawyers had written a letter to the court saying they could not represent him as they were representing him instead in Pattaya at the same time where he had to surrender to bail again on a charge of falsely claiming to be a British lawyer, while cheating an 75-year-old American woman Barbara Fanelli Miller out of just under US$300,000.
PICTURES BY: WEAPON WHO PROVIDED ANOTHER VIEW BELOW OF NOYES (LEFT) AND GOUDIE (RIGHT)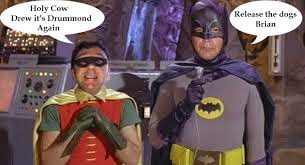 Footnote: My apologies. Have had many complaints that for the last four days or so readers have had nothing to read. My apologies. Had a break.