GOLD AND CASH STASH WORTH BILLIONS FOUND IN HOME OF HEAD OF CENTRAL INVESTIGATION BUREAU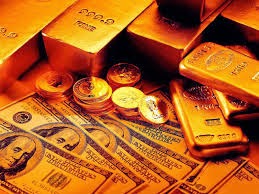 The nerve centre of the Royal Thai Police was operated as some sort of Crime Incorporated according to reports today, as some of its most powerful officers were brought before the Bangkok criminal court on corruption charges.


The former chief of the country's Central Investigation Bureau Police Lieutenant General Pongpat Chayapan headed a list of alleged rogue police officers with nationwide powers who had amassed millions of dollars for allegedly giving a free reign to crime syndicates for cash.
The money is believed to have come principally from, oil smuggling, drugs syndicates, payment for promotion to lucrative positions, illegal gambling operations.
But foreign run illegal share trading houses, known as boiler rooms or Wolves of Wall Street, forest encroachment and even the illegal wild-life trade are also under scrutiny.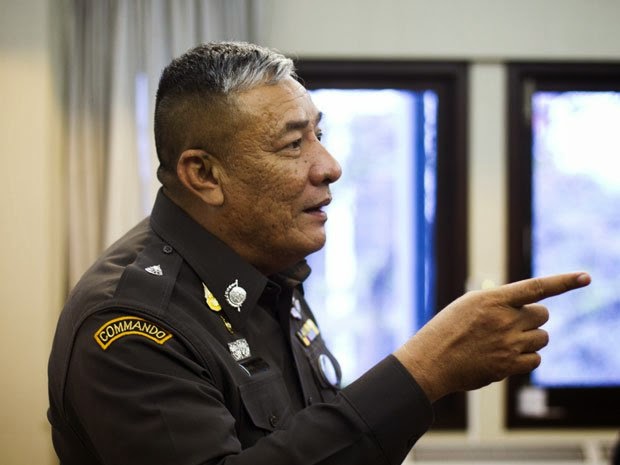 Pongpat
Others arrested were CIB deputy chief Kowit Wongrungroj, Marine Police chief Boonsueb Praitheuan and Wuthichart Luansukhan of the Consumer Protection Police Division, Immigration Police Colonel Kowit Muangnua and lower ranking police named as Surasak Channgao, Chatrin Laothong. Surasak is described as General Chayapan's driver.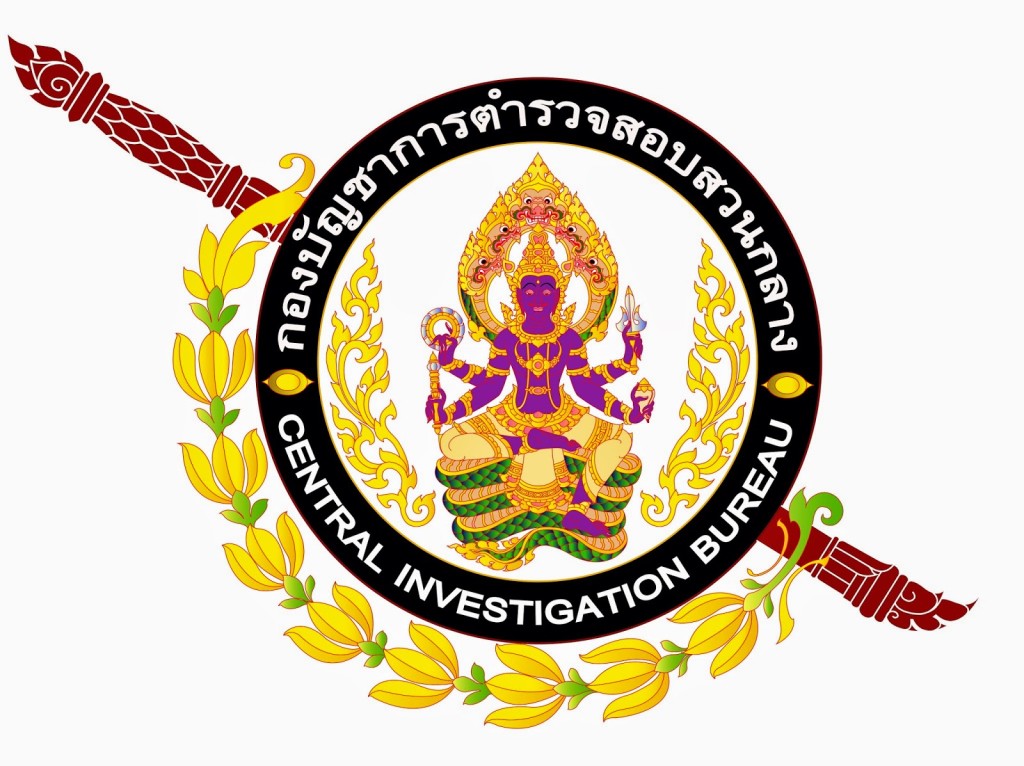 The senior officers had the power to allow couriers and foreign criminals the power to travel freely in and out of Thailand carrying large amounts of 'black money'.
And Lieutenant General Pongpat Chayapan was in many ways the international face of the Thai Police attending international police conferences and addressing the United Nations Office on Drugs and Crime.
Their involvement in crime is so deep , it is alleged, that they have been referred to jokingly by a wag in foreign media circles as 'SPECTRE' – Special Executive for Counter-intelligence, Terrorism, Revenge and Extortion – the fictional terrorist organization featured in Ian Fleming's 'James Bond' novels.
In a raid on General Chayapan's house police found millions in dollars and Thai baht, stacks of land title deeds, and a vast array of priceless Buddha images. Police also raided 10 other houses, seven belonging to Chayapan.
A policeman, Pol Colonel Akkharawut Limrat, who had been cooperative and who gave useful information had subsequently committed suicide, according to Thai Police spokesman Lt-General Prawut Thawornsiri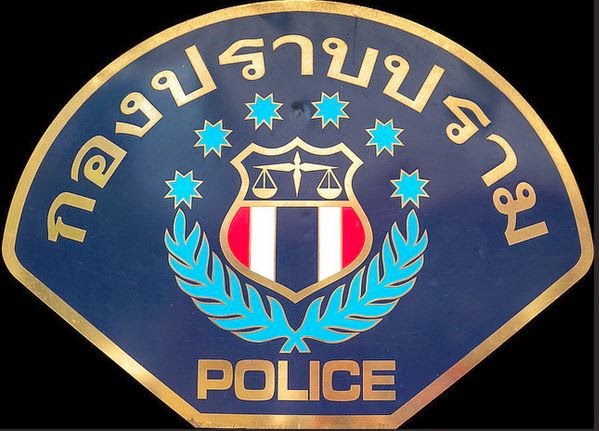 "A certificate issued on Friday said he suffered a broken spine at chest level, which was caused by a fall.
"Akkharawut, transferred from a top position along with Pongpat, had attempted suicide on three occasions after his transfer," he said.
Police Colonel Akkharawut had held a key position within the country's Crime Suppression Division and his death suggests that either investigating officers were careless with their witness, or even worse. His body had been cremated within 14 hours, apparently. The CIB controls the CSD and Technical CSD.
These stories and the lack of body or family cremation ceremony have of course led many people to believe that Colonel Akkharawut is not dead at all. But as he has been helpful with the enquiry and put himself at great personal risk. Police seized valuables from two of his houses.
The Crime Suppression has been responsible for clearing up Bangkok based boiler rooms – who operate sophisticated scams posing as international stockbrokers – which have been netting hundreds of millions of dollars.
But although there have been many showcase raids, none of the bosses have been arrested, and they usually re-open within days.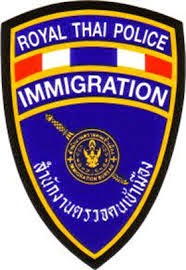 The 'Wolves of Bangkok', who are of British and American nationality, are connected to 120 companies, formed with Thai nominees, which have taken over a large slice of the country's night entertainment and sex industry. But in the last few months they have been putting the businesses up for sale.
The Fraud Recovery Group have confirmed that 'deputies and senior officers' who have been named are also known to people on the ground investigating 'boiler room' activity in Bangkok.
Those police arrested so far have been charged with malfeasance in public office, accepting bribes, and two civilians on the run have been charged with forest encroachment and destruction and violating the Wildlife Protection and Conservation Act.
The order to make a move on the high ranking police officers is believed to have come from the Royal Palace.
The Thai Police do not have a monopoly on corruption. Army Generals have also been accused of running their own rackets – and the officers who have now been removed will be replaced army approved candidates.
But the move is being widely seen as part of Thailand's Prime Minister General Prayuth Chan-ocha's ongoing clean-up of corruption.
A spokesman for the Fraud Recovery Group representing victims of boiler room scams said that a name on the list of those arrested 'indicated' boiler room cash was involved.
SNIPPETS
***********************
Fraudster ran CSD scam website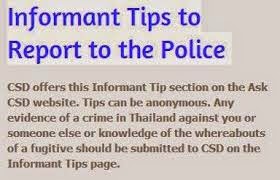 An American businessman Drew Walter Noyes set up dot come websites called 'askthailandpolice' and 'askcsd' inviting foreigners to report crimes direct to the site claiming the backing of the Crime Suppression Division.
They were however removed this year prior to his conviction for extortion in Pattaya and and 2 year jail sentence which he is appealing.
Reporting crime – sometimes a hazardous business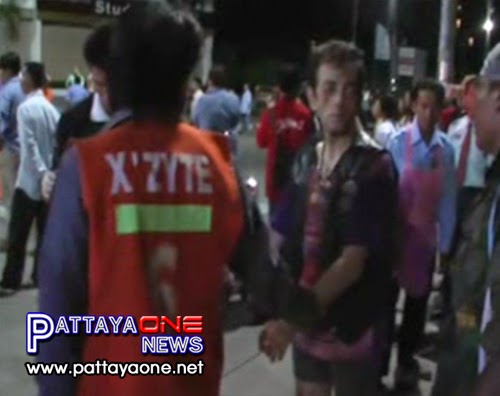 Francisco Giannini
In July this year an American citizen Philip Justin Bean reported to the Crime Suppression the whereabouts of a 'boiler room' in the Lat Krabang area of Bangkok. He received a hostile reception.
The premises were raided and two people were arrested Francoise Gianini, 50, a Canadian, and Shaheed O'Connor, who had an Irish passport. They were charged with possessing ice and heroin.
Giannini was arrested in 2010 after he drove his pick-up into a local bus at the Dolphin Roundabout in north Pattaya on Thailand's eastern seaboard killing the driver and a woman passenger and injuring several others. Police at the time said they found paraphernalia for smoking 'ice' – and that he was under the influence of drugs or alcohol. He never went to court.
After the CSD raid although computers and hard discs were impounded no action was taken against Gianini's boiler room operation.
On his departure from Thailand Philip Bean has turned back by Immigration and he claimed he was shaken down for cash.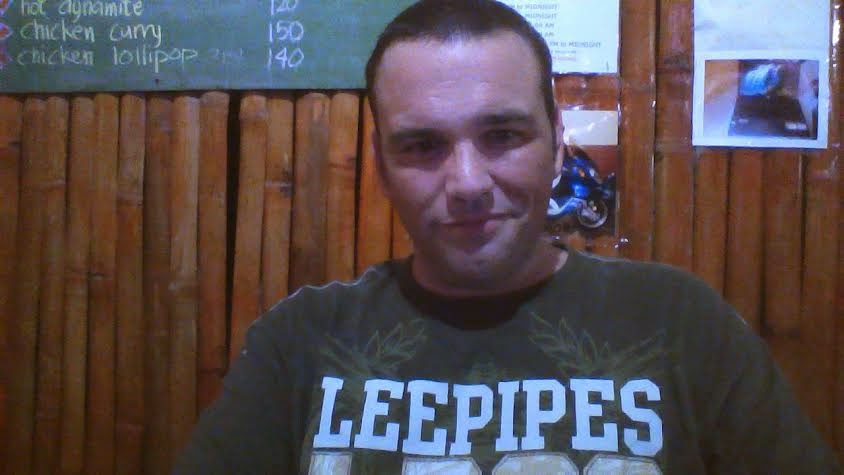 "They took me to a room and said I looked high and nervous and asked what I was smuggling out of Thailand and that they were going to test my blood and if it was positive then that would be same charge as smuggling.
"I said no I wouldn't take any test until I talked to a US Embassy rep, then they backed off the test thing but turned my bags inside out and my blue Nike bag went missing mysteriously then they charged me 1,500 baht for what they called a Customs search.
"I asked why, since nothing was found. The officer replied. 'Its a fine for wasting our time'.
"When everything was done they stamped my passport and as I made my way to the boarding lounge an officer who was not involved said:'Thailand not good place for you maybe you shouldn't come again. You seem like nice guy."