HE WAS ARRESTED AND ADMITTED KILLING TWO PEOPLE.
TWICE HE WAS CAUGHT WITH DRUGS AND DRUG PARAPHERNALIA.
BUT HE IS ONE OF BANGKOK'S BOILER ROOM KINGS!
While many foreigners, some believed to be innocent and framed, get jailed for up to 50 years for drugs offences in Thailand, for share-dealing conmen it appears to be okay if you know the right police. Andrew Drummond highlights how a 'Wolf of Wall Street' type conman not only got away with drugs offences twice –but also with the killing of two Thais while 'under the influence'.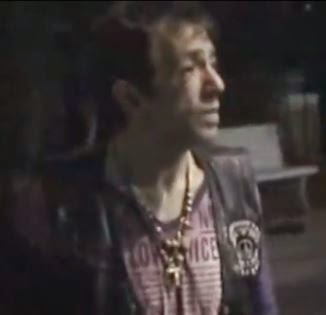 A Bangkok boiler room boss who got away with killing two Thai citizens while driving, it's claimed, under the influence of crystal methamphetamines in Pattaya has secretly been released from jail in Bangkok, along with his aide, after he was caught again with ice and heroin.
Frank Giannini, 51, from Montreal, Canada, and Shahid O'Connor, have been released from Bombat Prison in Bangkok, part of the Yard Lao Complex, despite being arrested in an operation triggered by the United States Drugs Enforcement Administration after a whistle-blower contacted this website.
Their release makes a mockery of international police co-operation.
It also make the Thai authorities complicit in international fraud on a massive scale. Bangkok's famous boiler rooms, operated by modern day Jordan Belforts (the subject of the film 'Wolf of Wall Street') are taking people down for millions worldwide.
The investigation was conducted by the now totally discredited Crime Suppression and in particular Division One but it was doomed before it began. In charge of the operation was Police Colonel Akkharawut Limrat.
Colonel Akkaharat 'fell from a high place to his death' during a recent clean out of the CSD and Central Investigation Bureau, which was directly connected to the recent divorce by Thailand's Crown Prince Vajiralongkorn of his wife Princess Srirasmi.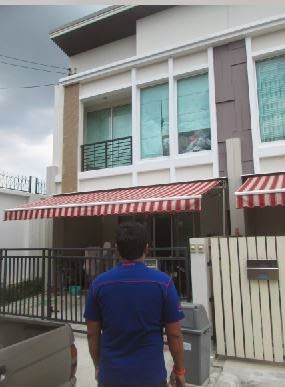 Lat Krabang house – and boiler room
Giannini and O'Conner were arrested at Giannini's boiler room (illegal share trading office) in Lat Krabang on the outskirts of Bangkok last July. Their arrest came after American Justin Philip Bean appealed to this site to help him – as he claimed he was trapped in the boiler room with no money and no passport (It was being held by Giannini).
This information was passed on to the US DEA as drugs were involved, but US authorities were also aware of the boiler room or Wolf of Wall Street connection and were interested in Giannini's computers.
CSD Police raided a house in Lat Krabang from information given by Philip Bean – and there they found Giannini and O'Connor plus quantities of ice and heroin which they picked up on daily runs. They took away with them the contents of the safe and at least 12 hard discs.
But the hard discs were returned to Giannini without examination and now it appears their prison detention was also a sham.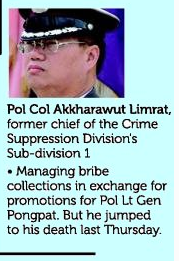 Philip Bean, far from being treated as a valuable informant was threatened at the CSD headquarters – and later when he checked in at Suvarnabhumi airport to return to the Philippines where he had answered an advertisement for a salesman in Thailand, he was shaken down by police, deprived of most of his cash, and warned not to come back to Thailand again.
In 2010 Giannini was arrested in Pattaya having crashed over a roundabout and then turned in the wrong direction to face the traffic. He collided with a baht-bus killing the driver and a woman passenger.
Pattaya One reported at the time:
"Mr. Giannini was arrested by police at the scene, who suspected he was heavily intoxicated. Inside his badly damaged vehicle were two women he had just met at a bar.

Mr. Giannini claimed he was from Bangkok and was unaware of the roundabout and upon inspection of the vehicle, drug taking paraphernalia was found in the car which included items commonly used to ingest Crystal Methamphetamine, commonly known as "Ice".
Just how he got away with that has yet to be explained but it never even got to court, so a financial deal must have been involved – but he is not the only very lucky 'boiler room boss'.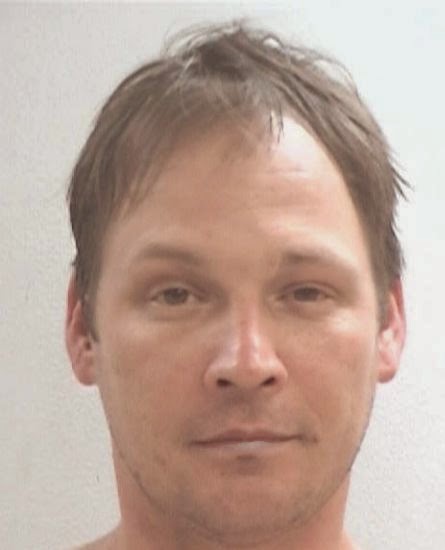 Bullard – died in Chiang Mai
this week
Just a few days prior to Giannini's arrest by the Crime Suppression Division, the same unit carried out a search, at the request of the DEA, of boiler room boss Glen Bullard's home in Chiang Mai. The operation was an embarrassing failure, nothing was found, and soon Bullard was knocking at the door of the CSD to complain together with a lawyer from Tilleke & Gibbens.
James Muller, the American boss of Foreign Currency International, aka, Global Option Trading, was actually extradited back from the United States in 2003 on a charge of conspiring to murder New Zealander Ian Travis (his partner in the boiler room business).
Shortly after his return Muller was not doing time in a prison exercise yard, but running his own Martial Arts studio in Sukhumvit 31.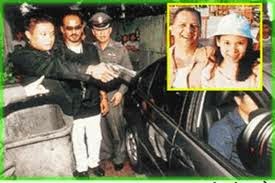 He was never prosecuted for the murder but was instead charged with minor offences including illegally running an unlicensed brokerage.
The gunman pictured in this reconstruction (right) claimed that he hit was ordered by Muller's wife.
But then again that is what police said and what police say is not always very reliable.
Speaking of Giannini's release Philip Bean said last night:
Phillip Bean

"Yes. I have been told of the release. The CSD operation with me was a sham. They were not interested in boiler rooms, but had me accompany them on the raid of another boiler room run by a guy called 'Paki Peter' in Sukhumvit Suites in Sukhumvit Soi 13. I was recognized during that raid. I believe that was the sole reason I was brought along. Police said they could not find the place alone, but they deliberately put my own life in danger. Go figure."
Giannini's Pattaya Car Crash


COMMENT: In all probability the Crime Suppression Division have been allowing international share trading operations – boiler rooms – to swindle money out of people worldwide for more than 15 years. I remember being passed from officer to officer, starting with General Panya Mamen (of Koh Tao murder fame) who was in charge at the time and finding universal evasiveness in regard to a raid on a house in off Thonglor, Bangkok. Time and time again I am reminded there are good Thai police. Perhaps it's time for them to stand up and be counted. For surely the good Thai policemen should have resigned by now.
LINKS
POLICE CATCH UP WITH KILLER WOLF OF BANGKOK