THAILAND'S QUANDARY
WILL BRITISH POLICE BE ALLOWED IN?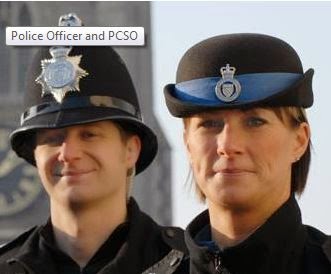 If the Thai Government have nothing to hide then it seems, although it does not need to, it will allow British detectives to, if not participate in, then contribute to the investigation into the murders of David Miller and Hannah Witheridge on Koh Tao.


It is unlikely British police would allow their Thai counterparts to investigate a murder of a Thai in London. However British police would allow Thai police to present evidence.
In fact they would be legally bound under the terms of 'discovery' and British laws dictate that to suppress evidence which could be relevant to the case is certainly illegal.
While it's clear that few people believe the young Burmese brought before the courts today are guilty, both the Thai Prime Minister General Prayuth Chan-ocha, and Police Chief Somyot Pumpanmuang, have forcefully stated they have got the right culprits. There does not appear to be much room for manoeuvre.
But if Thailand is confident then the British investigation will add weight to Thailand's own police force, and perhaps will help to heal its reputation.
British Ambassador came out of a meeting today with the Thai Police, Ministry of Foreign Affairs and the Burmese Ambassador. Its the first time they have all got together at the same time. This may shed new light on the case but the details of what was discussed is likely to be kept under wraps.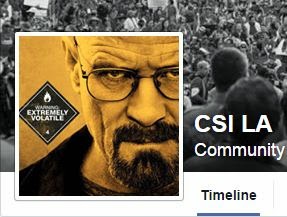 A constant irritant to General Somyot however are the posts on social websites, in particular the Facebook site CSI LA which has been stirring the pot since day one. Somyot insists that two people close to the Head Man in Koh Tao are not involved. CSI LA suggests otherwise on a daily basis and continuously questions the alibis of a University student in Bangkok.
The site claims for instance that the woman provided as an alibi for one of them in Bangkok was in fact with her boyfriend in Pattaya at the time.
It also claims that the 'University' CCTV footage which was produced to back his alibi that he was in Bangkok at the time of the murders was not recorded at the University.
Somyot says with, some truth, to the authors of these websites:
"You can say whatever want because you don't have any physical presence. You never thought that your opinion will affect the work and feeling of the police. You are just a keyboard detective with a wild imagination and can't stop thinking. Since we are the police, we can take criticism. Your opinion also affects our society. In our society there are lots of people with different level intelligence. Only idiots believe what they saw on social media"
Social media does produce a lot of red herrings, as has CIS LA. but the mainstream media would be foolish to discount all social media comments, because social media does attract 'people on the ground'.
And those with some knowledge have been talking on social websites too.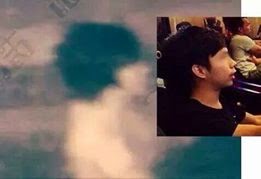 What is currently annoying Thai police is the interpretation by CIS LA of the CCTV footage obtained on the night of the murders. This CCTV footage is actually owned by one of the island's businessmen. Police say it has been helpful with its investigation. CIS LA say it has been helpful to confirm its suspicions.
What we do know however is that Thai police claims of who was caught on CCTV (They have already mistaken an oriental couple for Witheridge and Miller) have been erratic. Now CIS LA have thrown up a CCTV still which look like it could be a young man whose alibi includes the fact that he was caught on CCTV in Bangkok, well same sort of hair cut. They are also questioning his alibi. Are they pushing the boat out too far?
CAUTION:
THIS VIDEO
DOES BRIEFLY SHOW GRAPHIC BUT NOT INTIMATE IMAGES WHICH SHOULD HAVE NOT BEEN RELEASED. IT IS NOT POSSIBLE TO EDIT OUT SO CANNOT INCLUDE ON THIS SITE.