SHE TRIED TO SAVE HER SON FROM CROOKS AND INJUSTICE – BUT HE DIED THROUGH LACK OF CARE IN THE THAI JUSTICE SYSTEM
An American mother, aged 77, who was allegedly swindled out of almost US$300,000 by a fake British lawyer in Pattaya who promised to defend her son Greg Miller on child sexual abuse charges, is today grieving after her son died while in custody awaiting his appeal against conviction,



Mrs. Barbara Fanelli Miller, 77, a retired carer from Madison, Wisconsin sent the following message to friends and interested parties.
"It is with the saddest heart possible that I tell you that on July 14th at 7:30 my son Gregory James Miller passed away in a hospital in Chonburi, Thailand of cardiac arrest. Please keep us in your prayers as we plod through these initial days of shock and arrangements."
Greg Miller,51, had been taken to hospital under guard.
The case against Miller, who was employed as a teacher at an international school on Thailand's eastern seaboard was controversial.
Miller was accused of seven charges of kidnapping and seven charges of sexual abuse against one boy. But statements issued to the media said he had been accused of assault against several under aged boys.
In November 2013 he was found guilty and jailed for 38 years for the offences. However a retrial was later ordered.
At the retrial he was acquitted of 6 of the seven sexual abuse charges and five of the kidnapping charges.
The court heard that he did not bungle a boy into the boot of his car in a sack as was claimed. The boy visited his house and usually arrived by motorcycle taxi. In fact the juvenile in question was the son of a woman friend with whom he had had a row – and the woman and her son had often been to his home to use the swimming pool.
At the retrial the woman testified that she had made up the story after being promised cash by the police.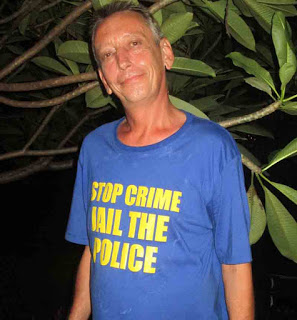 Ian Tracey – no friend to Thai police
Despite being acquitted of the majority of the cases, Miller was still convicted of one sexual abuse charge and two kidnapping charges. He was appealing because the evidence against him, said his lawyer, was the same in all cases.
The judge at the retrial sentenced him to 25 years.
Briton Ian Tracey, from Godalming, who himself was acquitted of child sexual abuse in a case in which the victim denied such act had taken place – and that Region 2 Police Children and Women's section had forced him to make a statement, said today:
"Greg Miller was essentially murdered. He was murdered by the system. He had had an existing heart condition and was not being treated for it in prison and had no access to the right medication. He should not have been in prison at all. With all those acquittals he had a right to bail. His lawyer was confident he would be acquitted of every charge. The last verdict seems like a face saving exercise by the court."
Brian Goudie, born Goldie from Falkirk was appointed by Mrs. Miller knew as her legal representative.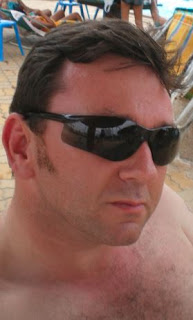 Goudie
He had told her he was a barrister and a former officer in the Royal Marines, it is alleged, and had persuaded her to part with some US$300,000 and told her that her son would be released as it was a clear 'fit up'. Mrs. Miller had even bought new suitcases for her son to travel home with.
But its alleged Goudie pocketed the cash. He had made a song and dance about Miller's innocence but changed his tune when Mrs. Miller realized she had been swindled and took charges against him.
Goudie, who was jailed for six years in Australia for stealing from his employees subsequently plastered the internet with stories about Miller's alleged history of child abuse.
He alleged Mrs. Miller was trying to bribe police. (That seemed rather farfetched for a 77-year-old from America's Midwest.)
One story from his blogsite 'CasewatchAsia' was even picked up by the ThaiVisa expat forum from Liveleaks in Thailand where readers are invited to comment. In that story Goudie claimed Miller had pleaded guilty adding:
"Miller is suspected of sexually assaulting at least five other boys, all under the age of 12. Following his arrest evidence came to light that Miller was stalking young boys and videotaping them at school functions."
Judgment for 7.8 million Thai (US$228,144) baht has already been ordered in favour of Mrs. Miller in a civil case, but has not been enforced.
Goudie is currently on trial on criminal charges of posing as a lawyer and former officer to defraud Mrs. . Miller.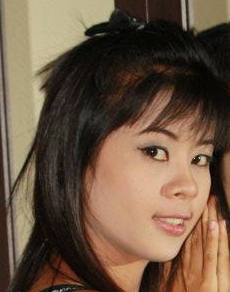 Goudie has so far not testified and has announced that he will bring witness David Hanks, from Girvan, Ayrshire to testify that it was not him who took Mrs. Miller's money but his then girlfriend and assistant nicknamed 'Nang'.
He has further announced that he will bring a Police Colonel from Dongtan Police station Jomtien to testify on his behalf.
Nang has herself brought a number of charges against Goudie, one of which is that he placed intimate material of her in a sexual act with him (his face is not shown) on the internet – in a revenge porn attack on her.
David Hanks is currently on trial in Pattaya charged with racketeering in a case brought by the Department of Special Investigations.
Its alleged that working with Russian he operated a money lending business charging an interest rate of 2 per cent per day – 60 per cent per month.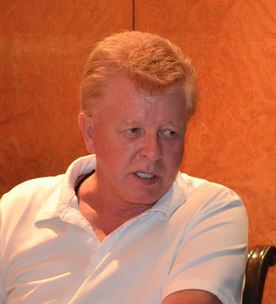 Hanks
DECLARATION:
The author is being sued by Brian Goudie in Samui court for criminal libel and computer crime libel. These cases are not for anything the author has written, Indeed the author has described Goudie variously as a 'convict, liar, conman, fraudster and thief'. He is being sued for publishing photographs of Goudie lampooning him as a Captain in the Royal Marines and in the wig and gown of a barrister. The author has not respondend to the charges which have actually been accepted by the court. Mind you it is Samui.
Footnote:
I have no knowledge as to the innocence or guilt of Greg Miller, But there is certainly something going bad in the justice system down in Pattaya and in the local hunt for paedophiles, backed by western governments. I know of a case where one boy has been used as a complainant and witness six times against foreigners. Tracey claims he knows of a boy who has made 20 complaints against foreigners. If that is true – it begs many questions.