'I'VE JUST MADE A MILLION SO 'F#CK YOU!'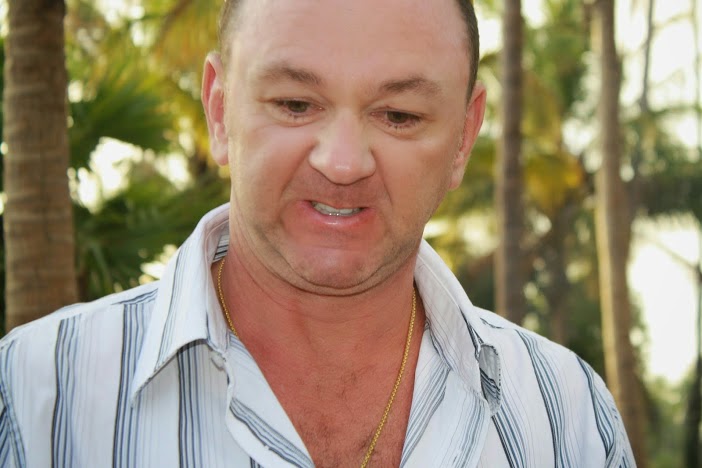 Brian Goudie, the fake British barrister currently on trial for posing as a lawyer to cheat a 76-year-old American woman out of 7.8 million baht, defiantly claimed last night that she would get 'f@#K All!'


Goudie, formerly known as Brian Goldie, who evaded a Scottish arrest warrant for fraud, and who evaded a administrative tribunal hearing in Australiaw hich would have had him formally deported from the country, gave that defiant message last night on Google+ .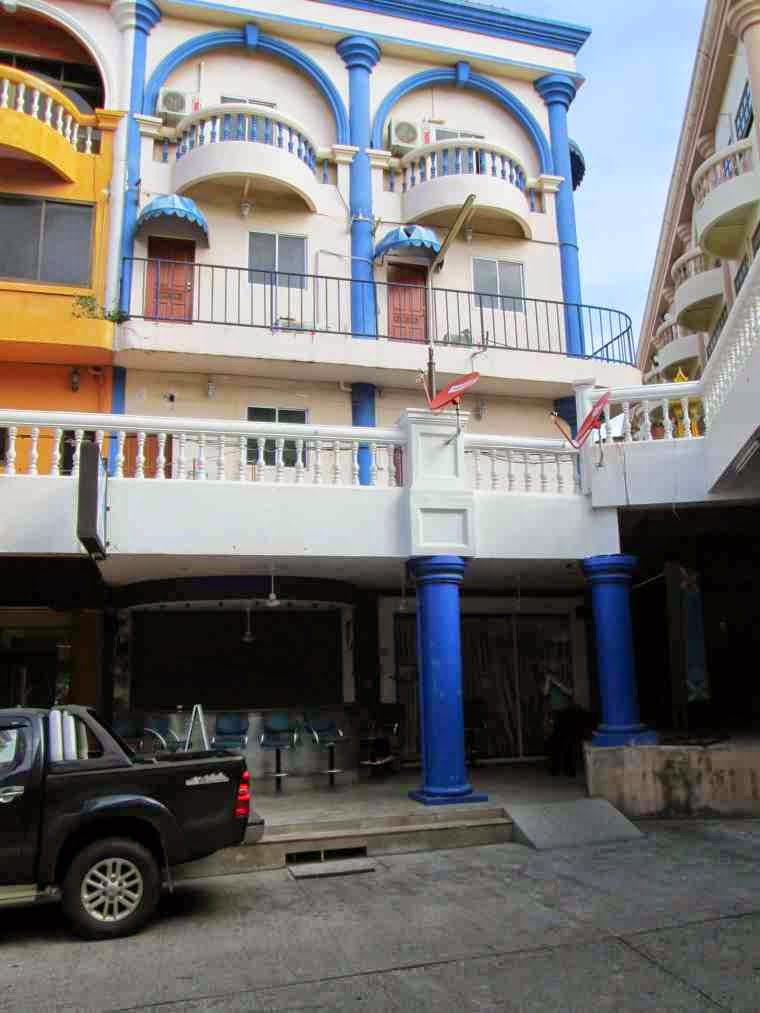 Jaggie Thistle
He said he was cashed up from a land sale and Barbara Fanelli Miller, from Madison, Wisconsin would get nothing.
"I have just made USD 1 million on land. Taken over the bar. And Miller getting f#ck all' he posted as a message to Briton Ally Cooper on the day Bangkok Criminal Court accepted a libel case against him by Cooper, journalist Andrew Drummond (owner of this site), and Kanokrat Nimsamooth Booth.
The bar is the 'Jaggie Thistle' in the Jomtien Complex which he acquired from the estate of the late Ulster drugs trafficker Jimmy 'Doc' Halliday, the land is believed to be at Ban Khao Bay, Phuket, which he acquired from a previous client – but all his assets have been held in dubious Thai companies.
"I own the bar outright idiot!' he wrote to Cooper. "Miller just found out who owns the bar. And nobody can touch it. So f#ck you! So crack on. As soon as Nang turns up she is in the nick," he added.

Miller is Barbara Fanelli Miller.
Nang is his former girlfriend whom he appointed Managing Director of Jimmi International, Halliday' company which owned the Jaggie Thistle and two apartments, which Goudie acquired by getting Halliday to sign a Power of Attorney on his deathbed.
Goudie boasts he has police at Dongtan Police station in Jomtien in his pocket.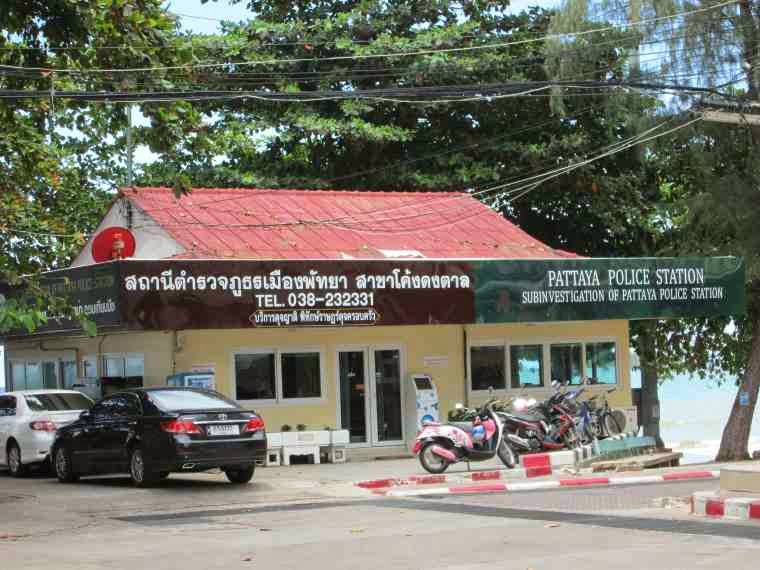 Dongtan Police station
He filed charges of theft against his former girlfriend claiming she looted the premises. However the charges have been out for many months and she has not been arrested.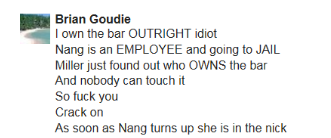 Next week the lawyer for Nang says he is filing charges against Goudie, who was jailed in Australia for six years for theft, for maliciously posting pornographic video and images her on the internet – which he had taken on his smart phone.
Goudie by reading up on Thai law in English however is able to display more knowledge of the law than the average Thai lawyer and appears to have run rings around lawyers for Barbara Miller. Last year he managed to get an adjournment of the case until April this year.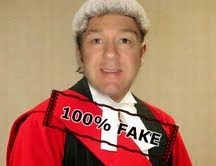 Fake – but does homework better than Thai lawyers
and ran rings around Australian Administrative Appeals
Tribubal for years
He has made various promises that he would repay Mrs. Miller with the cash from the sale of the 'Jaggie Thistle'. Because Pattaya Police rarely accept complaints of fraud by foreigners on foreigners, and lawyers have no confidence of police prosecutions anyway in these cases, Mrs. Miller has had to take a private criminal prosecution. However these cases can be settled with a financial offer by the defendant.
In the Bangkok Criminal Libel case against Goudie, the court did not accept similar cases against Drew Noyes and David Hanks.
Drew Noyes had accused Cooper of being a drugs dealer, and Drummond of being hunted down by various police agencies in Thailand. The court ruled there was insufficient evidence to show that was the case. The judgment is being appealed by the plaintiffs.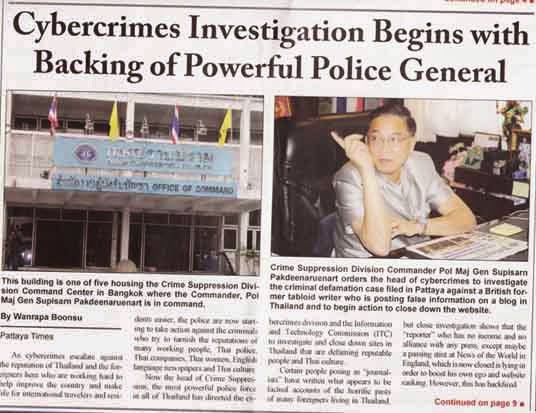 Drew Noyes in the Pattaya Times in a story attributed to his wife Wanrapa Boonsu claims CSD are hunting down
a British journalist who is damaging respectable business people in Pattaya