A BAG OF GRENADES, 450 DEATH THREATS, ROCKS THROUGH A CAR WINDOW – DON'T CAUSE A THAI CIVIL SERVANT TO LOSE FACE!
In a case monitored by the British Embassy in Bangkok, Thailand's Department of Special Investigation (DSI) recently summoned a senior government officer for questioning in relation to his possible involvement in attempts on the life of a British academic living in Thailand.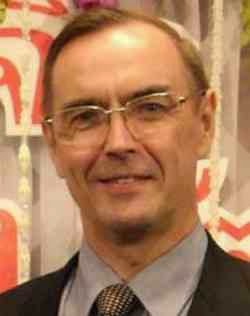 Supachai Lorlowhakarn, Director of Thailand's National Innovation Agency, has I understand implicated himelf in an admission to the DSI that since 2009 he attempted to harass and intimidate Dr Wyn Ellis, a consultant in international development, using his influence with senior military, police officers and other government agencies to launch investigations of Ellis' immigration status, tax affairs and even his citizenship.
As well as these investigations, which were all eventually dismissed, Ellis and his family has suffered continuous surveillance of their home, over 450 telephone death threats, anonymous letters, a threatened grenade attack and two motorcycle attacks on his car en route to court hearings.
The harassment was sustained over a 5 year period, even as Supachai mounted 9 vexatious lawsuits and police complaints against Dr Ellis, who in 2008 alleged Supachai's PhD thesis at Chulalongkorn University plagiarized Ellis' work undertaken under contract to the United Nations and violated UN's intellectual property.
Chulalongkorn University dragged its feet for 4 years, but was eventually shamed by global media attention into revoking Supachai's PhD thesis in June 2012. But shortly thereafter he suffered another setback: he was convicted by South Bangkok District Court of criminal forgery of Ellis' employment contract, but amazingly remained in his post at the National Innovation Agency. NIA's board was at the time chaired by Dr Pornchai Rujiprapha, who refused to take any action in spite of the blow to NIA's credibility.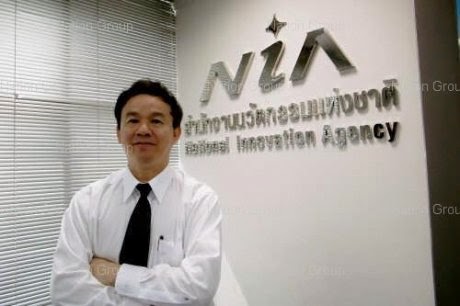 Hmmm. What else can I innovate?
Still, 'Slippery' Supachai's luck may finally be running out, his days at NIA reportedly numbered, DSI digging deeper into his questionable antics, and a possible ruling of corruption by the National Anti-Corruption Commission just around the corner.
A DSI source indicated that Supachai had indignantly denied involvement in any of the attacks or death threats, but suggested he might have inadvertently slipped up in anger under questioning, warning DSI officers that had he not been in a government position, things might be a lot worse.
Dr Ellis declined comment, citing legal proceedings against Supachai.
American journalist Erika Fry, who wrote the original story exposing Supachai's plagiarism was forced to leave Thailand after Supachai took legal action against her.