ONE DEATH TOO FAR?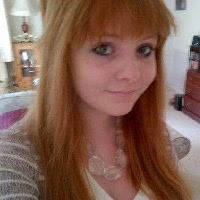 A 23-year-old British woman was found dead on the Thai island of Koh Tao early yesterday leaving Thailand's military controlled government and Tourism Authority with a potential public relations problem after the murders of Hannah Witheridge and David Miller last year.


For Christina Hannersley a politically aware and perhaps budding journalist from Orpington, Kent, was found dead in a guest house owned by the same 'influential' Thai family that Hannah and David were reported to have had problems with – specifically an argument with staff in one of their bars, members of whom were at one stage named as suspects.
Initial Thai police claims that Christina's death were drugs related – the most common cause of unexplained deaths in the Koh Samui archipelago, where police take a blind eye to the use of drugs provided by local syndicates, seems to be without basis. Later her death was attributed to natural causes.
Christina's mother Margaret howver also gave her cause of death as 'natural causes'
She wrote on Christina's Facebook Page: 'We have lost our beautiful daughter Chrissie in Thailand of natural causes.

'We are totally devastated. We love you so much darling, rest in peace. We will bring you home soon xxxxxxxxxx Mum and Dad.'
Christina had stated on Ask.fm: 'Already sick of hostels. There's no place space to wander around naked getting ready, the showers smell like crap and everyone here is weird.
But she had also tweeted: "'I have a chest infection and a hangover which is quite an unpleasant combination.'
She had admitted consuming large amounts of alcohol and appeared also at one stage last week to have been the centre of attention in a bar fight.

On Monday this week she had reported on Facebook: "Great, just as I finally make friends I have to shell out £60 for antibiotics and now can't afford to go out with them."
Hannersley was politically active at Leeds University in the Conservative group the Young Britons Foundation and had recently joined the UK Independence Party.
"She was one of those people that lit up every party, every lunch, every event you visited; one of those faces you were delighted to see there," Conservative campaigner Chris Wales said.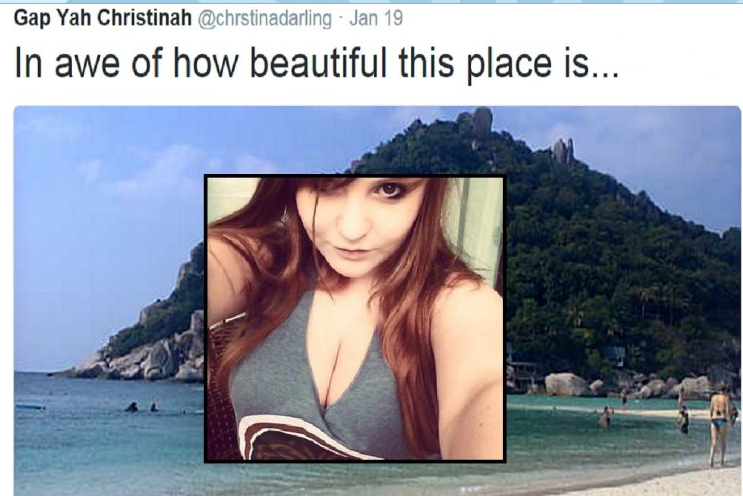 Police in the Koh Samui archipelago have already been discredited over their handling of the murders of Hannah Witheridge and David Miller last September.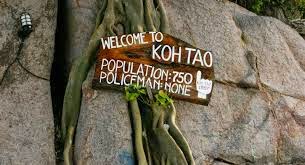 The body of Christina was found in a room in the In Touch Resort on Sairee Beach, Koh Tao. The In Touch resort is owned by the same island family know as one of the local mafia's who own the AC Resort where Hannah and David are reported have had an argument in the bar on the night of their murders.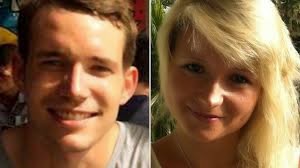 David Miller and Hannah Witheridge
Police Major General Panya Mamen, then head of the southern region of the Thai Police announced at the time that the suspects included the son and younger brother of a the local 'head man'and owner of both the AC and In Touch Resort and Phoenix Divers.
But the General was later transferred from his command – and Thai police then arrested two 21-year-old Burmese migrant workers claiming their DNA had been found at the scene of the crime.
The Thai National Human Rights Commission have ruled that both Burmese were tortured to extract the confessions.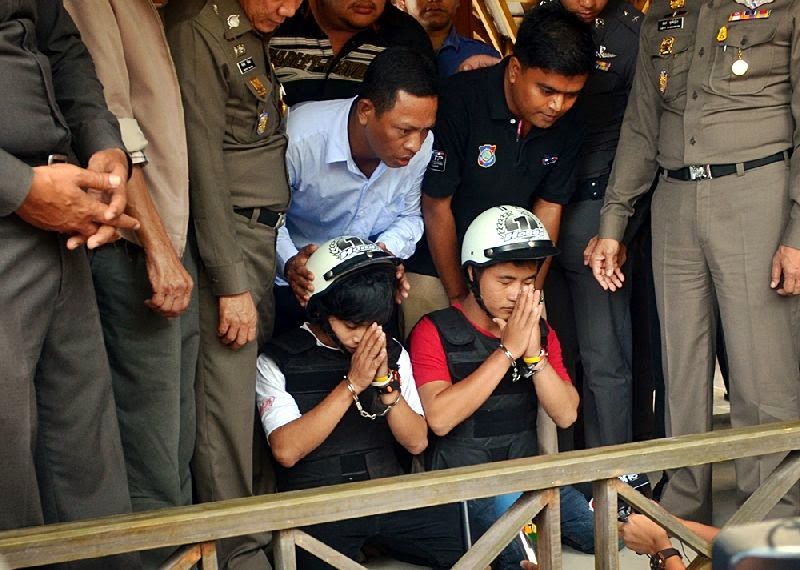 Burmese migrants – forced confessions
The Toovichien family chief Woraphan held a press conference on the island to deny his family were involved. And later in Bangkok the Thai police staged a press conference with Woraphan to state categorically DNA results did not fit his son Worat nicknamed 'Nomsod' (Fresh Milk) who left the island shortly after the incident. The latest death will come as another blow to the island family who depend on tourism for their income.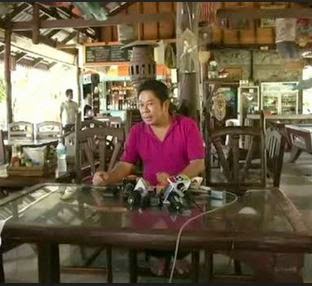 Woraphan Toovichien
In charge of the In Touch resort, was Mon Toovichien. He is the man that Scottish backpacker Sean McAnna from Shotts, Lanarkshire, claimed chased him out of the AC bar together with a plain clothed policeman after accusing him of being involved in the murder and threatening, claimed McAnna, to hang him from a tree at the top of the island.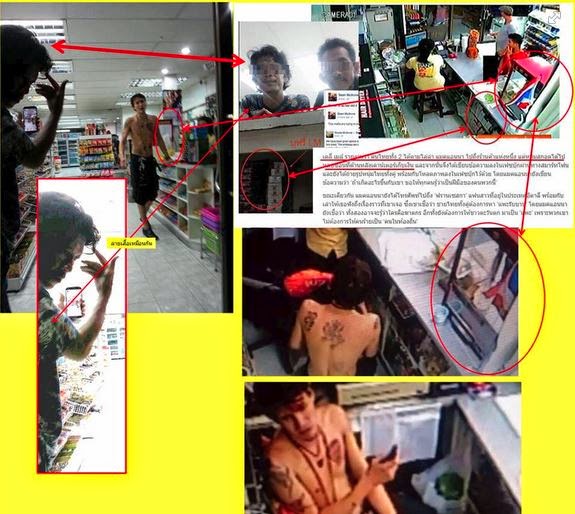 Photo montage by CSI LA Facebook page after Sean McAnna was pursued on Koh Tao by Mon Toovichien and policeman
The AC resort had one of the worst Trip Advisor review sections for any accommodation in Thailand – even before the September murders and the brutal rape of Hannah Witheridge from Great Yarmouth.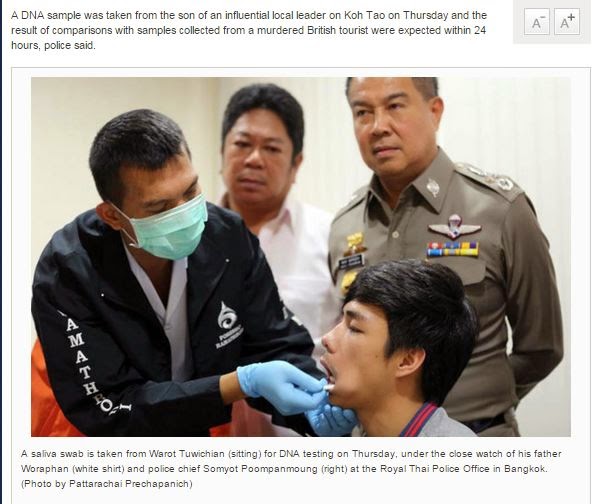 Warat 'Nomsod' was publicly cleared by police after taking DNA tests in front of the media – Bangkok Post
Although David Cameron successfully petitioned Thailand's military Prime Minister Prayuth Chan-Ocha to allow a Scotland Yard team to go to Thailand it is now clear that they made no investigation and were totally reliant on their information from on an interpreter supplied by the Royal Thai Police.
The Thai authorities have stated they have carried out a text book operation having read the 'same text books as Scotland Yard.' But Thailand's Chief Forensic Pathologist Dr. Pornthip Rojanasunand has already discredited the police forensic investigation saying there was not one qualified forensic scientist involved in the investigation.

Christina's info on Linkedin
Few people in Thailand believe that the two Burmese migrants Zaw Lin and Wai Phyo are guilty of the murders.
Traditionally in the Koh Samui archipelago island families control the police and almost everything that goes on. Young backpackers have easy access to a wide variety of narcotics, designer and otherwise as the local mafias are the principal people controlling the drugs trade.