NOYES RENEWS ATTACKS ON BANGKOK BASED JOURNALIST.

Will YouTube Censor Hard News?-

An American fraudster whose arrest in Thailand on extortion charges was videoed and submitted to YouTube has made a complaint that the video was an invasion of privacy.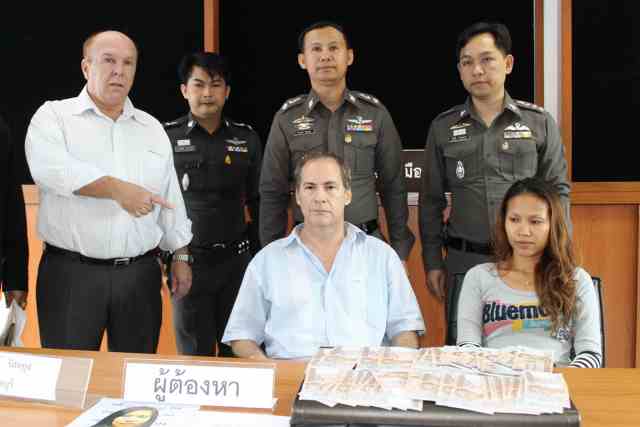 Drew Walter Noyes, who has a US$72,000 judgment against him in 2012 for cheating a Mr.Tom Flanagan in Santa Ana, California, has also lodged a complaint that a video of himself failing to make a practice parachute jump is an invasion of privacy too.
<. After the day out at a Thai army base Noyes claimed he had awards as a proficient marksman and skydiver. He was later shamed into actually making the jump from a 20 ft high platform.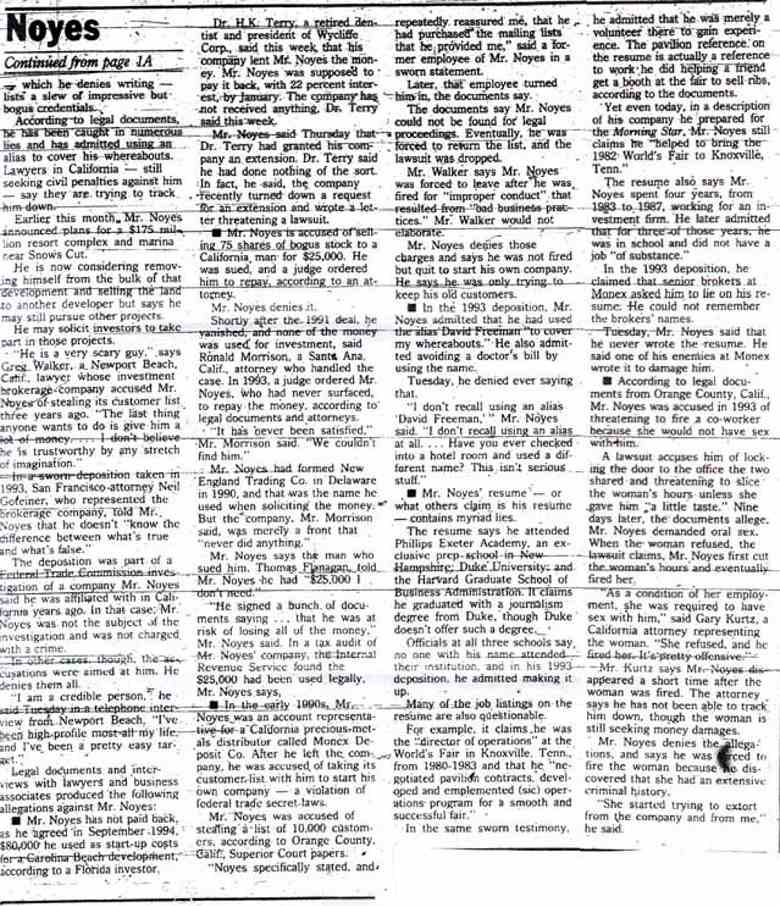 Mr. Noyes, whose activities in the United States were exposed in the Wilmington Morning Star in North Carolina long before he arrived in Thailand to open beer bars*, does not hold the copyright on either of the videos.
He currently faces charges in Thailand of attempting to extort the Thonglor Clinic in Pattaya out of 2.3 million baht, on pain of a police raid and bad publicity in his Pattaya Times newspaper (no longer publishing) and of defrauding Dutchman Theo van der Schaff out out 2.5 million baht.
The site owner of www.andrew-drummond.com has replied that both films are shown in the 'public interest'.
Both films are video news films whose owners have assigned copywright.
Noyes is a backer and contributor to the site www.andrew-drummond-watch.blogspot.com together with convicted Scots fraudster Brian Goudie aka Brian Goldie. The site is a remarkable example of how to fail at an internet 'hate' campaign.
When the arrest video was first aired a rival Pattaya News channel to Noyes' Pattaya Times was forced to take the video down after receiving a call from an 'influential person'.
Noyes has since publicly stated repeatedly that he is not going to jail on the extortion charge and his friend Niels Colov, a convicted former pimp and CEO of the Pattaya People, which blacked the news, was recorded as saying many people were helping to get Drew Noyes off the charge.
——————————————————————————————————
* Noyes claims he came to Thailand by royal proclamation to assist the Bank of Thailand out of the Asian economic crisis.
The information reported as violating privacy is at 0_12- 11_08, 0_01 – 0_45, 0_01- 2_45