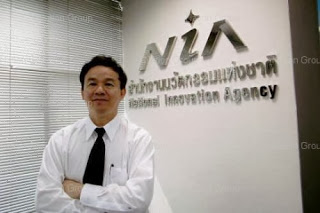 The Appeal Court yesterday confirmed a conviction against Supachai Lorlowhakarn, Direct of Thailand's National Innovation Agency.
In its ruling in (Black Case 3066/2555) Red case 14179/2556 the Appeal Court upheld the Lower court verdict of South Bangkok District Court (read 8 Aug 2555) that Lorlowhakarn was guilty of forgery and use of forged documents under Art 264 and 268 of the Criminal Code.
Mr. Lorlowhakarn was accused criminally forging two employment contracts of Briton Dr.Wyn Ellis as a consultant to NIA.
The suit alleged that Lorlowhakarn had changed details of the contracts, and reduced the duration and fee of the last contract in order to discredit Dr Ellis as a senior-level strategic consultant responsible for NIA's international linkages.
This was intended to support his claim that as a "temporary staff, translator, etc.." Dr. Ellis could not have been responsible for the works that Dr. Lorlohakarn used as a basis for his PhD which he was granted by Chulalongkorn University (now withdrawn), and certainly could not claim copyright.
The documents were forged, the court was told, after Ellis accused him of plagiarism to get his degree.
The Court ruled that an internal NIA memo dated 29 Dec 2549 signed by a NIA staff member and produced as evidence by Mr. Lorlowhakarn had been written 'retroactively' and could not be "correct", and that there was "no doubt that Lorlowhakarn was the principal in the forgery and use of forged documents".
The Appeal Court also pointed to the fact that the ink colour and paper were different in the pages that had been inserted into the original contract, that the font sizes were different, and that the Revenue Dept stamps affixed to the NIA copy of the contract had been tampered with in order to change and reduce the value of the stamps to the new (forged) contract value.
Commenting on the verdict, Dr Ellis said: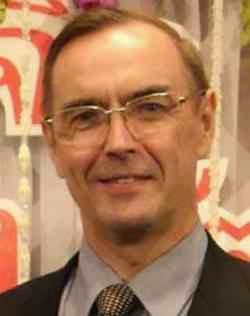 "I'd like to thank both Courts for this common-sense verdict. Supachai is lucky that we filed this case as forgery of an ordinary document, rather than a government document. In fact, an employment contract with a State agency is considered a government document, and Supachai would have faced a much heavier maximum custodial penalty than the 6-month suspended sentence he was given in this case.
"I don't know whether there will be an appeal, but Thai law prohibits appeals on points of fact in cases were the penalty is below 3 years and where the two lower courts are in agreement. However, I fully expect that in this case, as has happened in two other similar cases, there will be an attempt to find some exception and seek court approval to appeal on points of law."