At last the press has caught on. And a BBC Television documentary is to follow. Harlequin the British development company which offered duff projects in Thailand has today been exposed in the 'Mail on Sunday' for its activities in the Caribbean – where it reports some 3000 owners may have been scammed out of £250,000,000.
((Pic David Ames and Harlequin's, Essex, headquarters))
The newspaper also confirms that the company is the subject of an investigation by the Serious Fraud Office, something I have known for some time but asked to keep quiet about, and it quotes concerns by the Financial Services Authority.
The thrust of the article is based on holiday homes sold on St. Vincent and Barbados. Where Harlequin owe money to contractors and have not been paid and few homes have been built.
Harlequin have also been researched by BBC's flagship programme Panorama, who have also been focusing on the Caribbean side of Harlequin's business.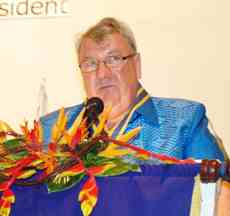 Haughton former president of Rotary Club
Harlequin's activities in Thailand were promoted by the Pattaya People Media Group who produced a video starring Harlequin boss David Ames and Richard Haughton, and Niels Colov as the presenter.
'You can't lose money' they said.
According to the 'Mail on Sunday' David Ames is now saying that he has been duped by contractors which are now the subject of legal action and that all the projects will eventually be completed
In Pattaya projects like Phoenix Grove and Forest View did not materialise and owners were merely passed on from one project to the next. The last project was 'Emerald Palace' condominium in Pattaya, which was taken over by Richard Haughton former boss of Harlequin (Thailand) and sold through his company Thailand Property and Media Exhibition Company.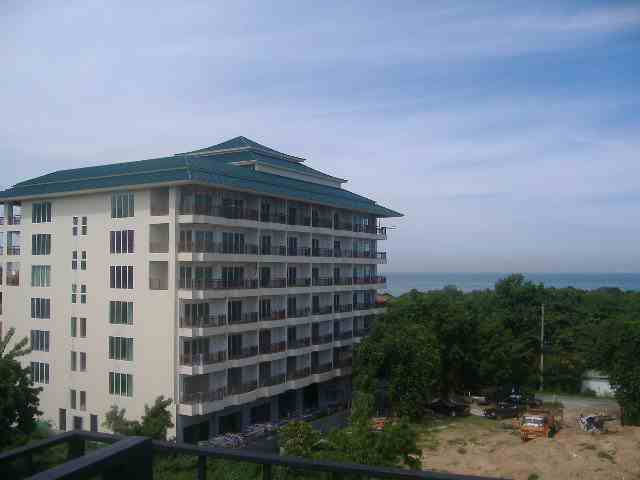 Emerald Palace
But the ownership was actually placed in the hands of another company Headland Holdings. Having sold most of the units the company then hawked the deeds off to the Kasikorn Bank.
The alleged fraud is now the subject of an investigations by Consumer Affairs police from Bangkok after agencies in Pattaya yet again failed to act on complaints of foreign fraud.
Several court cases have also been started.
The tragedy of Harlequin is that its projects were promoted as safe pension investments!
Below – the video explaining the Pattaya end of the scandal