TAKE £500 MILLION TO BUILD RETIREMENT HOMES IN THE CARIBBEAN –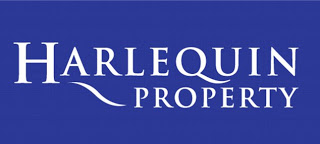 FIND A RESORT PREFERABLY AT LEAST 10,000 MILES IN THE OTHER DIRECTION- LIKE THAILAND – GET SOMEONE ELSE TO BUILD IT-
AND NOW YOU'RE WHISTLING DIXIE! –




I am not holding my breath waiting for the BBC to broadcast the edition of Panorama it was going to put to air a couple of months back about the activities of former double glazing bankrupt David Ames and his Harlequin Property empire.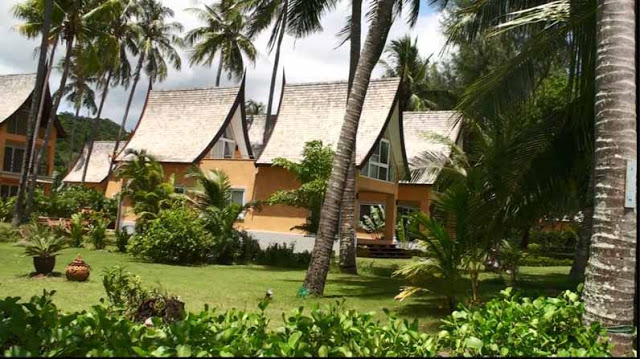 Siam Royal View
Harlequin has SINCE gone into administration. Its assets and those of David Ames and his wife have been frozen. He has, HE SAYS, declared to the UK courts all his assets. His creditors fear now that he will flee to the Caribbean island of St. Vincent where he has already been granted citizenship.
But has he lied about his assets? Well it seems so. A couple of weeks ago I found myself on a flight down to Trat near the Cambodian border and then on to a ferry for the island of Koh Chang, sometimes referred to as Koh Thaksin.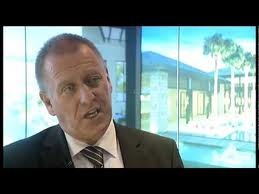 David Ames
I can confirm that Ames, from Essex, made a sizeable investment there in Kacha Island Resort which is the company which holds the Siam Royal View project 'owned' (well foreigners can't but you know what I mean) by a Swiss millionaire.
I was expecting to see a lavish resort with impeccable security, and lots of people running around with Prada handbags and Crepe-Knit bikinis, and throwing Bollinger receptions off the back of motor yachts.
That is what I was led to believe by the glossy programmes local programmes which have been airing on the resort. Alas it was not to be. While many luxury villas have been built I could not find anyone occupying them. But maybe they were all having long siestas. Or maybe all the buyers, like Ames, were buyers for investment.
They were not particularly lavish, but priced from Bt8.6 million to Bt16.4 they clearly outpriced some expensive properties in Bangkok.
In the quiet restaurant I caught up with the management. In fact the only people having lunch in the restaurant were management. I caught the star of the TV promos Roland Steiner and asked him about Ames. He, I have to say, was extremely guarded.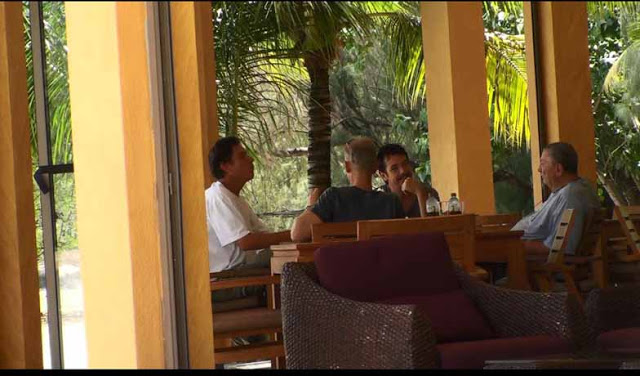 Lunch at Siam Royal View – Lonely perhaps, but property prices on the island have increased ten fold in 10 years
Well obviously Roland, CEO of the Siam Royal View Group of Companies, wanted to protect his glittering clientele. All he could confirm was that Ames and Richard Haughton, yes he of Emerald Palace fame, had visited the resort. Ames had been brought by Haughton. And Ames made a significant investment. He also confirmed that the cash came from 'offshore' and contracts were signed in individuals names.
He refused to tell me how much though, saying that his other clients would be horrified that he would give out such detail.
"I do not know what monies have been taxed or not," he added.
I thought that foreigners had pretty much to declare what cash they were bringing into Thailand to invest in property (or anything for that matter). Still I did not push him. Well yes I did. I did sort of appeal to his conscience.
"There are victims all over the place who have put in something to the tune of £600 million, I said. They want to know what's happened to their money."
These of course were people who had invested cash in Harlequin Property projects – mainly in the Caribbean.
I appealed later in a phone call.
"Look I'm not the Red Cross," he said.
Clearly not.
Roland had however stated that he was speaking from a rather comfortable position. Harlequin or Ames would not be getting its or his cash back. Ames was in breach of contract. Moreover Racha Island had not handed over any property title deeds or chanotes.
"We have invited Mr. Ames to come and see us and clear up a few matters, but he has not replied."
Anyway Harlequin investors should know there's at least one cool £1 million plus which appears to have gone down the pan in the Gulf of Thailand. I know its only a drop in the ocean. But how many are there?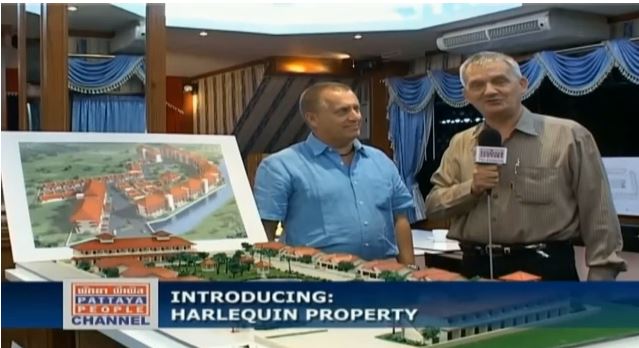 WANTED SUCKERS! Niels Colov CEO of the Pattaya People Media Group welcoming David Ames to Pattaya.
The property in the picture never got built. The model is of Lake Villas which is mired in controversy.
Mr. Colov was given two apartments there in lieu of advertising bills.
This of course leads me back to Panorama. The award winning producer Mathew Chapman, whom I spoke to during the programme's research period, has, as we all know, has been suspended by the BBC which offered the following statement.
'The BBC takes a zero-tolerance approach to bribery and corruption and is committed to acting professionally, fairly and with integrity in all its business dealings and relationships wherever it operates.'
Chapman has been accused by Harlequin of offering a bribe. Something I am sure this company knows a lot about.
This is how the Daily Telegraph described what went on:
"Matthew Chapman emailed Sean Ghent, a Harlequin security consultant, describing himself as an award-winning Panorama producer, and saying: "I was wondering if I could be a bit cheeky here."Panorama and the BBC is always using security and protection officers and although I cannot guarantee anything we may be able to put things your way."He added: "Or we could work together on stories. It's always good to keep one eye on the future!"How would you feel helping me out in a totally confidential way.''?Mr. Ghent told The Times he was shocked by the producer's approach to him via the LinkedIn website on March 13."It seemed to me he was trying to offer me an enticement," he said.The Times reported that in a letter to the BBC's litigation department, Harlequin said: "On any sensible interpretation, the message to Mr. Ghent is simply staggering."It appears to constitute a flagrant and in our view highly improper attempt by (the journalist) to induce Mr. Ghent into disclosing information about Harlequin in return for the potential reward of future work from the BBC."
I am afraid the BBC does not have a great track record for defending its staff. And the decision to waste Chapman, an award winning journalist, was certainly in my view rather hasty. They presented his backside on a silver salver.Could Panorama really back down as soon as somebody says 'Boo'? Just like they did by pulling their Jimmy Savile enquiry? Or could this be a 'reverse ferret'? Further, offering work at the BBC at the rates they pay nowadays seems much more of a threat than a bribe.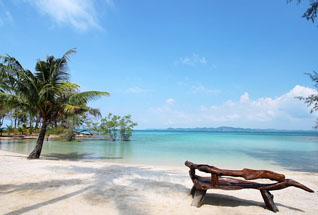 Half Moon Beach on Koh Chang where David Ames has reportedly bought plots
In what passes for Fleet Street of course everybody wants to have a go at the BBC whenever possible. I know. During the periods I worked for Panorama out of a house in Lime Grove many many years ago I was taking time off from carrying out my other duties which was panning the waste of money at the BBC for a Murdoch newspaper. The staff (contract) guys took it all good-naturedly. But they certainly never overpaid my expenses.
Somewhat longer in the tooth now if I were Mr. Chapman I am afraid I would have told Mr. Ghent: "If you don't come clean about this sh*t organization I hope you go down with it you pompous little pr*ck" I would not have put that in writing or said it down the phone – a better location would have been standing at the men's urinals at Millwall F.C. or whichever team he supports.
Chapman it seems may have missed the signposting about Mr. Ghent.
BELOW is how one former Harlequin LOCAL staffer described Mr. Ghent's activities at Harlequin's flagship resort, nay only resort, in St. Vincent, Mr. Ghent, like Ames now an Essex boy but with a strong South African background which exudes Rottweilers, is Harlequin's Global Head of Security and Risk.
"Up until February I was employed as a contracts manager on Harlequin Developments Construction Site at Buccament Bay.
I was responsible for the building off and most importantly the development of the new villas and block two.
However when I was ordered to use Mr. Andy Smith (procure indirect) foreign workers, all from Prague, instead of excellent qualified local brothers & sisters. When I question this practice I was told by Messrs.' Smith, Terry, Campion and Ghent that if I didn't "toe the Company line" then I would be out.
Without hesitation I resigned. I do not want my professionalism and great work ethics ruined by such devious and underhanded business practices.
I was contacted by Simon Terry (Lawyer) and told I must leave St. Vincent immediately and that if I mentioned anything about Harlequin or Buccament Bay, that I would be sued.

The beach at Buccament Bay. But nobody's quids in.

How dare this pompous and arrogant Man and Company deal with me like this? I suffered daily threats and accusations from Harlequin People, especially a Mr. Shaun Ghent who actually told me "I will make you disappear Boy". How dare he. He is a nasty, racist, rude and angry man who tries to intimidate because he is a big overweight bully.
Just a small point. These are my lands and Islands, as a Proud Bajan Man, don't come here and try and throw your weight around.
We are a proud People West Indians and we know how to deal with imperialist racists. How dare he call me "boy".
I continue to get threats of Legal action against me and also violent, intimidatory (sic) threats from the South African bully boy. Everywhere he now goes he has a heavily tattooed man and a big German shepherd dog with him, does that mean the bodyguard now needs a bodyguard.
I am happy to stand by all my words and actions.
Kevin Webster I-witness website
It's all very sad; not just the BBC back down but also the fact that the combined weight of all Britain's fraud agencies have so far been unable to present a coherent case. I am not guessing when I say many close to retiring people will have lost their life savings – and will soon become a burden on the state.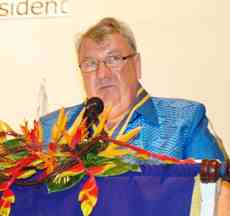 Richard Haughton
To remind you of the connection to Thailand – well Harlequin of course pre-sold a host of projects in Pattaya which never got built. Their final project Emerald Palace, taken over by Richard Haughton (MD of Harlequin (Thailand) , you know that former President of the Pattaya-Jomtien Rotary Club, was of course hawked to the Kasikorn Bank.
If you think there are some shenanigans going on with Harlequin in the Caribbean then you can expect the same here. Now the company owning Emerald Palace has been taken over by, er, a law firm on the FCO – British Embassy list – who have been making buyers, several of them British of course, cough up more money.
Those that won't have taken the matter to court and so far have refused to concede anything.
Incidentally after Harlequin went into submission the company issued the following statement:
'Due to unfounded negative publicity in the public domain that has been instigated since 2011, the day-to-day UK sales business of Harlequin Property has become increasingly challenging, to the point that it is now almost impossible. Harlequin has always sought to manage its affairs professionally throughout this difficult time.'


Sound familiar. That's almost identical to a statement put out by the bosses of a Bangkok boiler room -while still claiming legitimacy – after police raids and complaints from investors.
So BBC please air that programme and please feel free to ignore that rude overweight bully from Essex. who boasts the following qualifications on LinkedIn but does not have a readily available CV dating back before 2005.

"I will make you disappear boy' –
The new 'Don't cross me' look.
South African trained hard men
with sharp-shooting and CS gas
training now needed in the
retirement industry
Advanced/tactical driver
Unarmed combat/MMA
Level three NRA sharpshooter
PC832 for CS gas, PR24 side handle baton, handcuffs (RHPA)
Certified close protection (SIA PBA)
Anti Terrorist operations (SA)
Public Order and Riot Control (SA)
Special Weapons and Tactics (SA)
Armed entry and house penetration (SA)
Hostage and Rescue (SA)
Undercover/Surveillance (ATC & PBA)
Trauma First Aid/CPR (USA & SA)
Full First Aid at Work (HSE -11/12/12)
Electronic Countermeasures and Threat Analysis
These are the guys people in retirement homes businesses like Ames need nowadays I guess to deal with pensioners coming at them in their Zimmer frames.