£1 MILLION SPENT ON 2 DAY PROMOTION ATTENDED BY THE PRIME MINISTERS OF ST. LUCIA AND ST.VINCENT.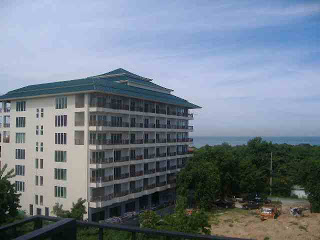 HAVE PATTAYA OFFICIALS LUCKED OUT?
(In the British sense of the expression)




Intrepid local paper sleuth John Austin of the Basildon Echo in the U.K. is pressing on with his enquiry into the locally based Harlequin Property Company – a company responsibility for much pain and hardship in Thailand.


The Caribbean in particular the Buccament Bay Resort on St.Vincent of course gets most of the attention, and it's good to see that Austin has been leading ahead of the Mail on Sunday and BBC Panorama which will be concentrating on the fact that boss David Ames had been selling units in property all over the Caribbean as legitimate 'retirement investments'.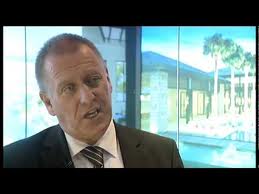 Ames
Austin of course reveals that while he has been taking a lot of cash and buying up property Ames has done little building. Meanwhile he has been lavishing cash on promotions and local politicians.
He appears also not to have bought all the land where he has sold projects – and of course in some cases does not even have planning permission, let alone the cash it seems.
Harlequin's long arm also stretched to Thailand where in Pattaya several projects started by David Ames and continued by Harlequin (Thailand) boss Richard Haughton, later of Thailand Property and Media Exhibition Company Ltd., and a recent President of the Pattaya-Jomtien Rotary Club, bombed.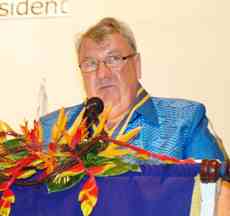 Investors were moved from project to project. Haughton sold projects in one name which were actually owned in another. Many of the victims, particularly in a project called 'Emerald Palace', are British.
Among those who stand to gain is another British Embassy recommended law firm, representing not the victims of course but those who made the money.
Harlequin Property are being investigated by the Serious Fraud Squad in the United Kingdom as well as Essex Police.
In Thailand they have been investigated by the Pattaya Police, for about two minutes, the DSI Eastern Seaboard office, for about the same amount of time, by the Pattaya City Consumers Affairs Department for a few weeks and they appear to have a huge file they cannot make head or tail of, and finally the CSD Consumer Affairs Division Police from Bangkok, who had scheduled a month on the affair, and have now gone very quiet.

Could be open season for dodgy developers in the resort where the season this year started January 1st and is scheduled to end on December 31st. There is a lot of off-plan stuff out there which may not be built, or requires customers to pay before the first brick is laid.
Here is John Austin's piece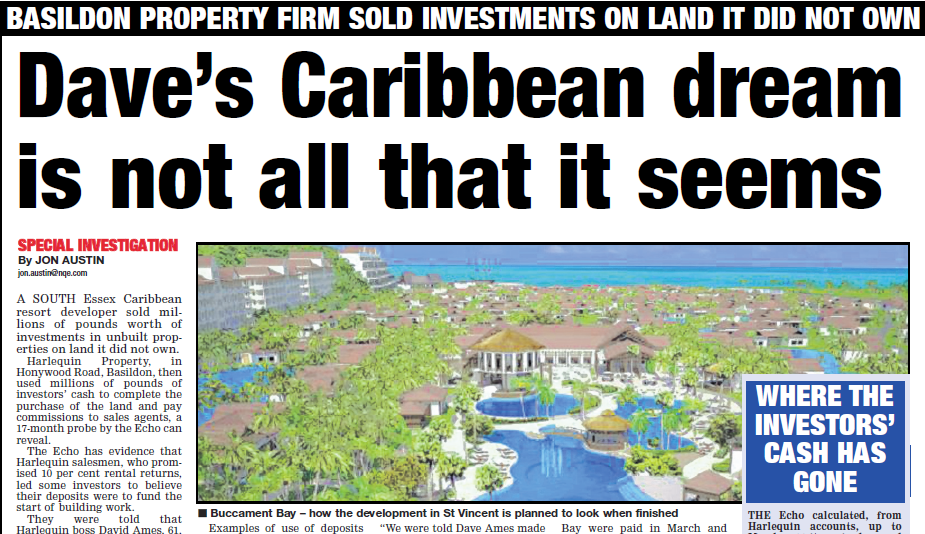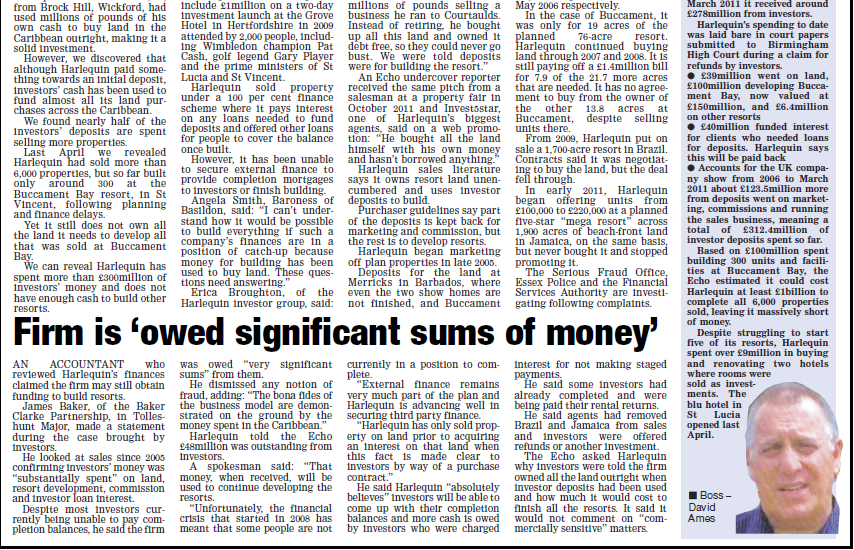 David Ames' reply to allegations