-'WHACKY' IS 'NOT AMUSED' –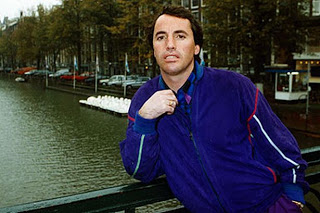 (Cover Pic:Walter 'Whacky' Douglas in Amsterdam)
Brian Goudie, the colourful fake lawyer and international fraudster exposed on this site, seems to have failed in a bid to get 'Whacky' Walter Douglas, an even more colourful drugs trafficker, on side. After a bitter argument he has been 'fired'. At least those are the reports I have been getting.


Several witnesses have claimed they have seen Goudie with Whacky both in Pattaya and Koh Samui, or at least they say; that's who Goudie says it is. After Whacky leaves a pub, Goudie, from Falkirk, gets on to Wikipedia and tells people 'That's who you have been talking to".
I have always taken these rumours with a pinch of salt. Whacky is also known as the 'Tartan Pimpernel' outranking our own 'Mangus Evans' by miles. He is one Britain's top ten villains. One would have thought Whacky would have known Goudie was a man to avoid particularly as he has a reputation for 'exposing' his clients when they fire him.
20 years on the run
Whacky is wanted in Scotland, and the Netherlands on drugs charges, but has successfully evaded arrest since fleeing the Netherlands while on bail in 1994. That's almost 20 years a free man, a state which he must cherish.
He has been spotted in South Africa and more recently his name has been linked to the Russian mafia. You can read about him here and here and here.
Hacienda That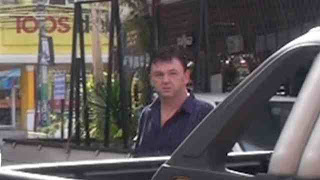 Goudie, jailed in Aus for six years for fraud under the name
Goldie
Police agencies have had several reported sightings in Thailand, notably in Bangrak on Koh Samui, where Goudie says Whacky has allegedly built something called the 'Hacienda'.
But it seems odd that, if that is the case, he has not been picked up. So it is clearly not the well known 'Hacienda Beach Resort'.
But recently two witnesses came to light who were very convincing. Both however do report back that Whacky is livid and has cut all ties with Goudie, formerly Brian Goldie, not least because instead of lowering his profile Goudie has well and truly stuck his head over the parapet.
It appears that Whacky's association with Goudie had been established after Goudie had brought a very influential politician to the table – a prerequisite if one is planning to build in Thailand's protected forest.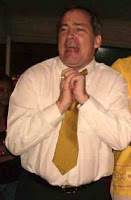 Drew Noyes
Goudie, who claims to be a former Royal Marine officer and barrister (He even had a case brought forward last year in Pattaya claiming that on the date proffered he had to be defending someone at the Old Bailey) has like Drew Noyes, the former Pattaya publisher, adopted the line, the louder you shout the more people will believe you. He might even consider 'Whacky' as low society, as he has described, but nevertheless he insists he is his lawyer and he has the most famous villains on his books, he has claimed.
Jail break bid
Goudie is currently facing charges in Pattaya of defrauding a 75-year-old lady out of US$300,000. He promised he could get her son off child sexual abuse charges and back to Madison, Wisconsin.
He also faces fraud charges brought by a Briton John Jepson who gave used his services on the basis that he was a bona fide barrister and Scottish advocate.
Unconfirmed reports say that 'Whacky' is still very active, an easy enough thing to do nowadays thousands of miles away from the action given new technology, and hand carried monies are coming into Thailand via Pattaya.
Glasgae Kiss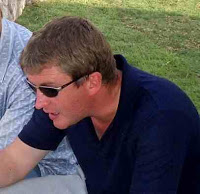 David Alan McDonald
Goudie has been told to shut up and mention of Whacky's name again could be hazardous for which he would get a lot more than a Glasgow kiss. Similarly he has fallen out with Alan McDonald the sharp Hua Hin property man and fellow Scot, who in the last two months has been attacked by two Britons.
On the first occasion McDonald was floored with a right hook from an estate agent. On the second occasion he was head-butted by a buyer.
That seems to be becoming a frequent occurence in Hua Hin.
But people might think that Thailand's rather 'iffy' Tartan army was coming apart at the seams.
Another Macdonald, John Macdonald, a former Glasgow taxi driver, and bar owner and who was previously Goudie's running boy, is all but out of action after a car accident in Pattaya. He no longer turns up at Soi 9 Police station in Pattaya to salute his boss, Niels Colov, the former Copenhagen pimp, who runs the Pattaya Police volunteers.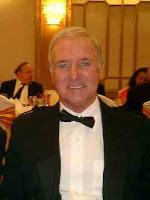 John Macdonald
Former friends of Goudie claim he is running out of money. I find that hard to believe considering the money I know he has banked both in Thailand and Hong Kong. But he appears to have got rid of his Pattaya vehicles, recently took a bus to Bangkok, and a former girlfriend is refusing to hand over title of the 'Jaggy Thistle' pub in the Jomtien complex, Pattaya.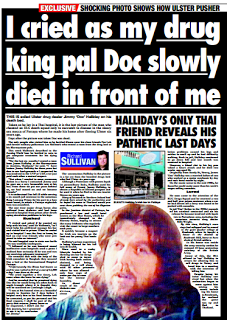 Readers here will recall that he acquired the pub and company of former Ulster drugs dealer Jimmy Halliday by getting him to assign power of attorney to him while Jimmy was dying of the flesh eating disease – necrotising fasciitis contracted in Nong Plalai Prison, Banglamuang.
At the moment he appears to be banking on making money out of his Bang Kao Bay resort project on Koh Samui, which is at the moment a bunch of artists' drawings. He boasts the project will have a marina. Backers in the project were not impressed at how he launched the project with a very unimpressive website. Today he is still raging after we placed pictures of the project up on this site with a 'Buyer Beware' warning.
In fact he has placed lodged another copyright complaint to Google. He gave us the brochure – what does he expect? You can see the pictures here.
And you can read his copyright complaint
here
.
* Glasgow kiss. A headbutt.