BROTHER-IN-LAW 'BROKE KNEE CAPS FOR THE MAFIA'
The offer of a US$5000 reward this week for information about the death of American serviceman and Iraq veteran Josh Devine in the Andaman Sea in April comes as the family back home fails to get any closure on the mystery.


Joshua Devine, 36, a 'Soldier of the Year' in his particular unit, by all accounts just disappeared over the side of the Chantara 1 junk boat between Phuket and the Similan Islands, after allegedly being grossly drunk on the boat.
Devine, had left the army and worked as a contractor in the Middle East.
He had married a woman called Thadsana Sukpree who met Josh Devine when she worked in Thailand's entertainment industry and Thadsana was on board when Devine went missing.
There appear to be many contradictory accounts of what happened on the boat on the night and morning of April 10-11th. But all witnesses claim he was obnoxiously drunk and then gave varied accounts of what he did.
According to the family, witnesses said that he was acting paranoid, that he had tried to strangle his wife, that he had defecated on deck entered the wheelhouse/bridge, argued with the Captain and smeared feces on a crew member after which he had then had to be locked up in the fo'c'sle, or storage room, or merely pushed out on the open deck, depending on the account.
There were no witnesses to him going overboard. Shortly afterwards Mermaid Divers, deleted all photos and references to him on its website and, says Devine's sister, refused to talk to the family.
His wife began deducting cash from his USAA bank account.
The withdrawals were stopped on the request of the family, as he was the only person authorized to use that account. She had managed to withdraw US$5000.
Sergeant Devine had, it appears, also bought four properties on Phuket, one of which was the family home. Owning the properties was his company, JTD Enterprises, which he delegated his wife to manage.
His family has told stories how Devine had become disillusioned with Thailand and corruption, not least infuriated by scamming Phuket taxi drivers.
According to the family he was not liked by his wife's family and the feeling was mutual. He described his brother-in-law's occupation as 'breaking knee caps for the mafia' in Pattaya,
However his appears to have given him a false impression of her and her family's history. She, the family claim, said she want to 'Pattaya University'. In fact the family are from Chumporn are not connected to the mafia in Pattaya anyway.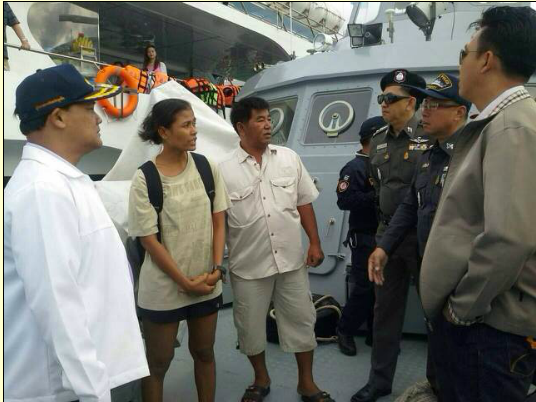 Wife joins the search for her husband
His alleged behaviour on the Chantara was totally out of character, they say. Friends have told them he never got drunk before going out on a dive.
On the other hand Thadsana had shown police photographic evidence of two fights her husband had, she said, been involved in to verify her account that he was a person who caused trouble.
Nevertheless there was a delay in reporting a man overboard and the skipper subsequently sailed on to the Similan Islands before any rescue boat appeared for what he got a month suspension from going to sea.
Members of the family flew out to Phuket to put pressure on the authorities to search for the body of Joshua Devine.
"The helicopter "search" was a photo op for the Governor. They really told us nothing. They spoke Thai for the most part and no one really translated for us. Before we left the Governor said that they would continue to search for him for another month but they stopped the very next day."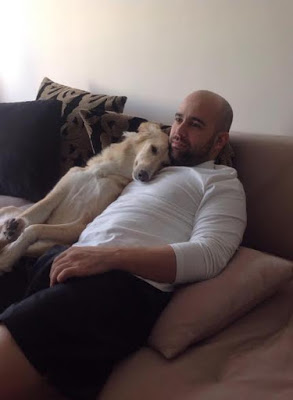 Joshua Devine – family picture
"Josh was not an impulsive or reckless person. He was named soldier of the year in 2004 and received many military accommodations for exemplary service (in the Connecticut National Guard). He has never done drugs, outside of trying pot one time and hated it, said his sister Jennifer Bakowski, who travelled to Thailand with her mother.
The family is also asking Josh's wife who is from Chumpon, to review her refusal to send them a copy of the pre-nuptial agreement which they claim to have seen, and which Josh had insisted upon. They have also requested his laptop computer. Nor will she provide a copy of the will, the family believe he made.
There of course can be a reasonable explanation and no suggestion is made here that Thadsana was involved in any conspiracy. But, so the family can get closure, they would like Thadsana to answer her emails.
They may have been alarmed by the cases and Facebook pages of the children of Irishman Colin Vard ( 'Justice for Jessie') and Briton Ian Rance (TyeSaysNo) .
Mr,Vard lost seven properties on Phuket worth more than 2 million euros and Ian Rance, eve n more in terms of cash, initially due to women they had either married or become involved with, but ultimately to a totally corrupt system of crooked police, lawyers, land officials, and courts.
The US$5000 is offered for any independent evidence of how Joshua Devine died.