'The pile of injustice in Thailand and the FBI from America is way too high for a 78 year old lady to cope with.'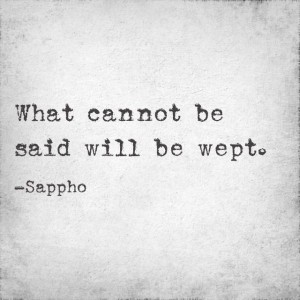 I have just received a letter from the 78-year-old mother of Greg Miller, the American who died while in custody awaiting an appeal on child sexual abuse charges.
That Greg Miller was fitted up on several charges is a given. A retrial was ordered and six out of seven child sexual abuse charges were dismissed and five out of seven kidnapping charges were dismissed.
In any civilized country in the world there would have been an inquiry into what went wrong. Instead his sentence was reduced from 38 years to 25.
That's essentially a death sentence in a Thai jail for an unfit person.
Whether there some substance to the police enquiry I do not know. But in these cases there is always an incentive – mainly from foreign governments.
To arrest someone falsely on a child sexual abuse charge in today's context means that you take that person's life away. He becomes an unemployable friendless pariah.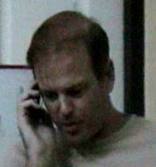 Actually Miller elected not to go for bail because the money would have had to come from his mother. She did not have any. She had already defrauded out of US$300,000 by Brian Goudie, born Goldie, the fake lawyer from Falkirk in Scotland who posed as a barrister and former officer in the Royal Marines.
Had Miller got bail it would have ruined his mother but he would have had access to treatment and medicines and would most likely have survived.
This is what Mrs. Barbara Fanelli Miller:
"With my broken heart, and trembling hands I write this. My only son is gone and I loved him tremendously. I can fight no longer. Nothing will bring Greg home.

"To save myself, I have to be done with this nightmare and try to focus ahead for me and it is what Greg would want me to do. I can fight no longer.
"The pile of injustice in Thailand and the FBI from America is way too high for a 78 year old lady to cope with.
"I have been over my head for a very long time and I'm exhausted from treading water. I'm done."
The injustice in Thailand?
Brian Goudie, born Brian Goldie
Well apart from the false reports in the media about her son allegedly sexually abusing a series of boys which were simply made up, and apart from the fact that evidence about kidnapping was concocted – there is always Thailand's failure to deal with the cheating and lying phony barrister.
A civil court has already ordered Goudie to pay 7.8 million baht in compensation to Mrs. Miller out of the almost US$300,000 he took off her claiming he would set her son free and sue police to high heaven.
But her lawyers were unable to get the order enforced and have fallen for just about all of Goudie's tricks even to the extent of lifting a court order allowing him to sell a property.
#BrianGoudie is on trial for posing as a barrister and a former officer in the Royal Marines to cheat Mrs. Miller out of cash. In his defence he has produced David Hanks, a Scot-Australian, born in Girvan to lie on the stand and say he saw Goudie give the cash to his assistant, his then Thai girlfriend called Nang.
The trial is coming to a close.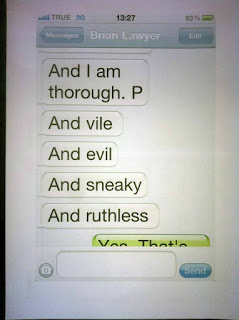 Goudie – sms to a client
COMMENT: I have to admit the letter from Mrs. Fanelli Miller moved me. It is at times like this, despite having many Thai friends, that I am at a loss to defend Thailand, particularly its legal system. There is no doubt people high up in the police in Chonburi, and at the DSI in Pattaya and Bangkok, at the Ministry of Justice, and the Supreme Court, know exactly what has been going on. The same has been in the cases of Jessie and Colin Vard and Ian and Ty Rance, and to be frank cases over the justice system in courts in Bangkok, Pattaya, Koh Samui and Chiang Mai and wherever foreigners settle. This is not an aberration. It is systematic and generally involves officials, police, lawyers, and judges, working in an ethical and moral desert. Most often cash is of course involved. Lots of it.
But it's not just the local system to blame. Foreign embassies see these thing happening every day. They know who their criminals are. They know when their countrymen are the victims of injustice. But they hide behind the standard reply: 'We cannot interfere in the justice system of another country'. It was not always that way of course.