AN AUSTRALIAN JUDGE SAID HIS TRAIL COULD BE FOLLOWED ON A MOONLESS NIGHT – BUT THEIR IMMIGRATION OFFICERS FLUNKED IT.


NOW THE THAI AUTHORITIES ARE BEING ASKED TO PICK UP 'THE DEVIL'S ADVOCATE'.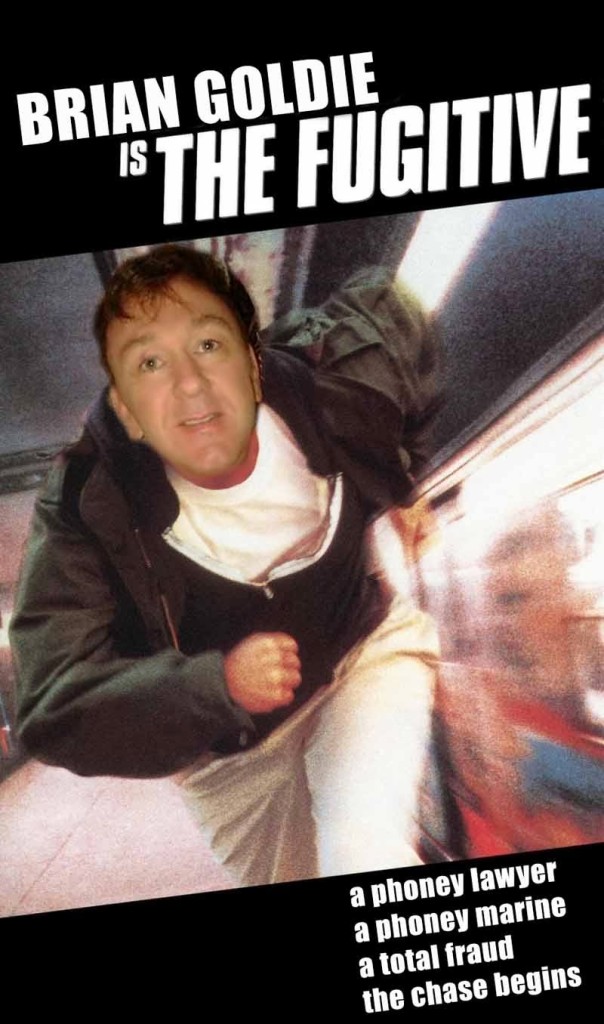 Convicted fraudster Brian Goudie failed to turn up to prosecute British journalist Andrew Drummond in Koh Samui today despite boasting on the net that the correspondent was going down for some 'serious time'.


This may be because he would immediately arrested if he attended the court and be transported in custody to Pattaya. The 48-year old former bank clerk from Falkirk, Scotland, is believed to be hiding out in Bangkok.
Goudie, formerly known under the name Goldie when he was jailed in Australia for six years for stealing from his employers, is due to appear again in Pattaya Provincial Court tomorrow (Tuesday) to surrender to bail in a case brought by a British estate agent John Jepson. If he fails, yet another warrant for his arrest will be issued.
Goudie's lawyer did not tell the court this. He told the court Goudie had to attend another case in Pattaya. When he produces Hanks as a witness it enabled lawyers for Drummond to submit the reality – his arrest warrant. The case was adjourned until April 21st. If Goudie does not appear the case will be dismissed.
There appears to be doubt as to whether he will attend tomrrow as, if he does, he will immediately be arrested on the original charge. Lawyers for a defrauded American 75-year-old woman were at Pattaya Court today to formally protest the granting of bail. But Goudie should have sizeable resources at his disposal.
He has a history of crime and absconding, and has entered and left Thailand some 38 times under the names Goudie and Goldie. To fool authorities he called himself 'Goldie' in the Thai transcript of his work permit, while giving his name in English as 'Goudie'.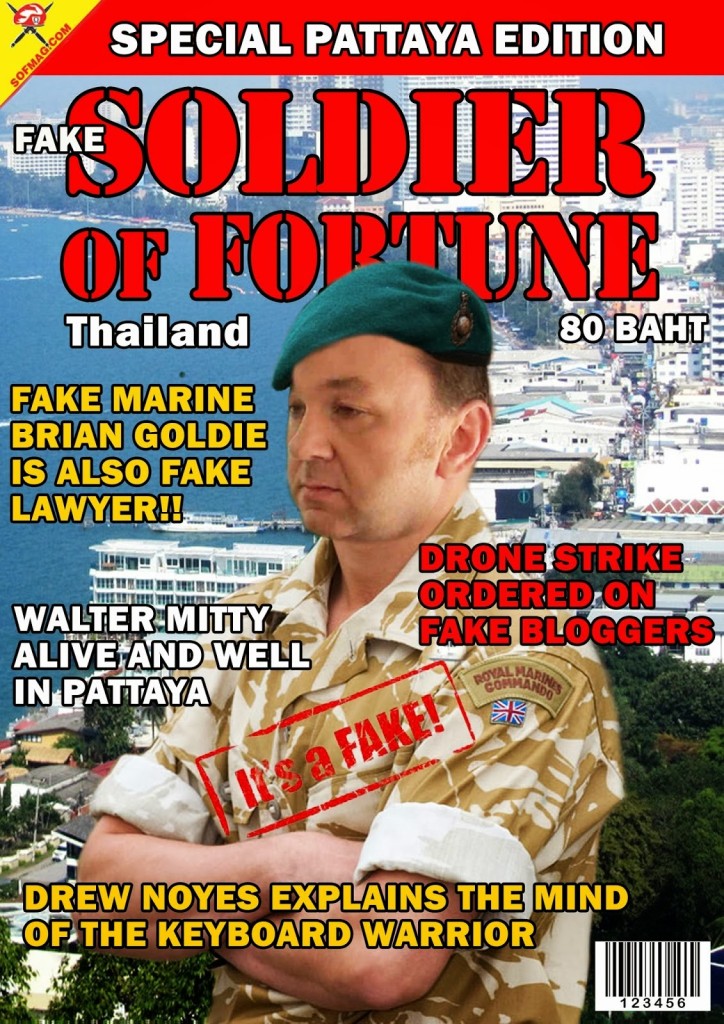 Court orders have already been obtained against his property. The initial arrest warrant was issued for defrauding Barbara Fannelli Miller, from Madison, Wisconsin, out of US$300,000 while pretending to be a British barrister and former officer in the Royal Marines.
British journalist Andrew Drummond is due to testify against Goldie on Wednesday – but only if Goudie has turned up and surrendered to bail. If he does not defend himself a conviction will be recorded against him.
Goudie's run of crime seems to be coming to an end. But followers of his antics are always waiting to see what he will pull out of the bag.
In Australia when he was sentenced at Perth District Court the judge said that Goudie's trail could be followed on a moonless night. However despite being called a 'person not of good character' by A. J. Forgie, Deputy President of the Australian Appeals Tribunal, Australia's Immigration department lost him – and when they did arrest him he took them to court for 'illegal arrest' (He had appealed) and was awarded AUS$21,000 damages.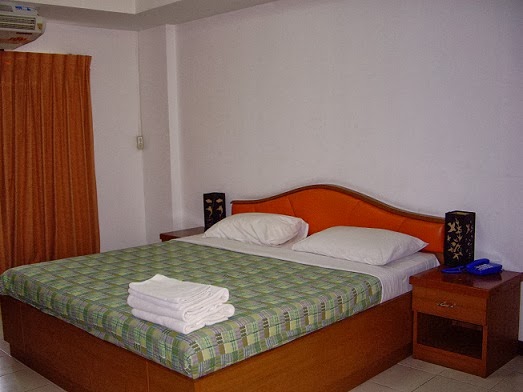 Bolthole
Last week Goudie sent in the Managing Director of his dubious law company Alba Laws to surrender to the Pattaya Court first, while he hung out in Dang Apartments, in central Pattaya, one of his bolt holes.
To his alarm the court demanded 400,000 Thai baht from Sukanya Worakam, and she played a lessor role in his scam. She was detained in custody while friends – not Goudie – found another 300,000 Thai baht – and released her on Friday.
Meanwhile Goudie packed his bags and headed for Bangkok to renew his friendship with the young woman he was putting through law school. He was last seen with her in Onnut, Bangkok, at Dairy Queen in Tesco-Lotus. He instructed his Bangkok lawyer to attend Koh Samui telling him to get the bus and boat.
Goudie has been providing the legal assistance to American Drew Noyes, and Scots born Australian David Hanks to bring spurious libel cases against Andrew Drummond and Ally Cooper in Koh Samui court. Drew Noyes' next case is in Samui on Friday, but he has another in Bangkok on Saturday together with Wanrapa Boonsu, for libeling Andrew Drummond online in his now defunct Pattaya Times newspaper.
But now it appears Goudie may not have the time on his hands to help those who are merely pawns in his game.