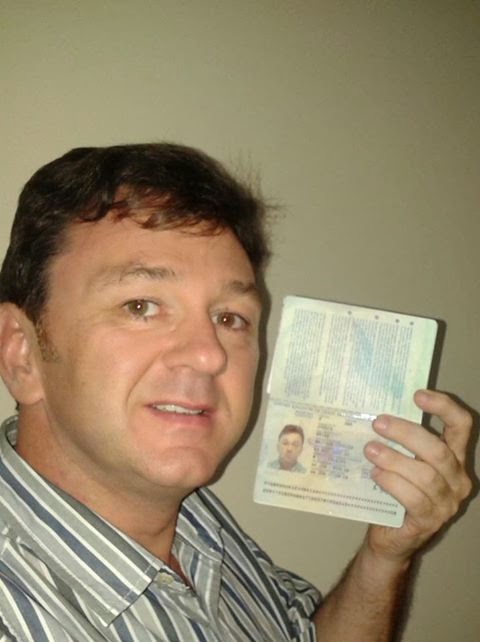 Brian Goudie, also known as Brian Gerald James Goldie, surrendered to the Pattaya Provincial Court today on charges of fraud and was sent to jail.
He was forbidden to leave the court while his bail application was considered – but in the afternoon it was rejected.
He was later led in handcuffs with other prisoners from the court to a waiting Department of Corrections lorry to be taken to Nong Plalai Prison.
Waiting at the back of the court was Ian Tracey from Godalming, Surrey who said: "I just came to tell him that other prisoners in Nong Plalai will be waiting for him."
It is alleged that Goudie trawled Nong Plalai Prison posing as a British barrister offering the top legal advice at a price. But he was principally after their cash.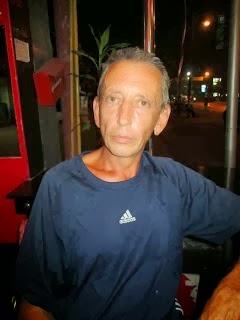 Ian Tracey
Ian Tracey, a prison visitor for a local charity brought a client to him, American Greg Miller, who was facing charges of child sexual abuse. The court had been told how he took Miller's mother for US$300,000 on a promise of getting her son out of jail and back home to Madison, Wisconsin.
Miller was subsequently jailed for 38 years.
Later after Ian Tracey warned Barbara Miller to be careful with her money, Goudie boasted how she shopped Tracey for child sexual abuse. Tracey was cleared of all charges after the victim told the court the wrong man was in the dock.
An arrest warrant has now been issued for Andrew John Tracey, of Wickford, Essex, on multiple child abuse charges.
A warrant for Goudie's arrest in connection with cheating Barbara Fannelli Miller was issued by the Pattaya Provincial Court on January 29th. Goudie has been staying at multiple addresses in Bangkok, Pattaya and Koh Samui.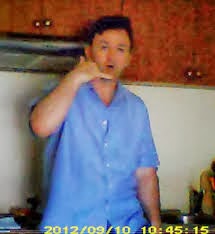 Brian Goudie describing how
he shopped Tracey
Goudie, 48, from Falkirk is currently on trial on charges brought by British Koh Samui based estate agent, John Jepson, for posing as a lawyer and former officer in the Royal Marines to employ his legal services. It is this charge to which he had to surrender today.
Goudie is due in court tomorrow in the Jepson case. Journalist Andrew Drummond, owner of this site has been listed to give evidence against him.