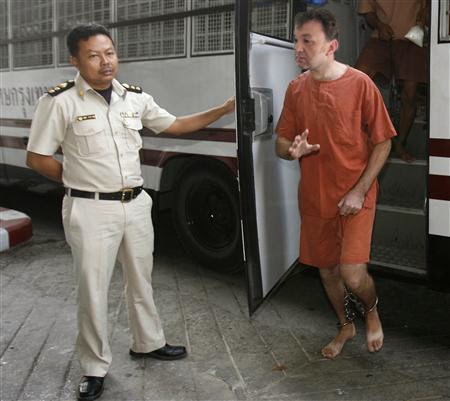 Apologies. This is a photo-shopped photo of what Goudie looked like –
except that his hair was closely cropped. Court officials declined a
request to take a photo on the court premises. Pic: Weapon
GOUDIE GIVES INVESTIGATIVE JOURNALIST THE FINGER BEFORE BEING LED BACK TO JAIL-


ORDERED TO HAND BACK CONDO –




Brian Goudie, aka Brian Goldie, was ordered to return a £150,000 condo to British estate agent John Jepson, minutes before journalist Andrew Drummond was to be called as a witness against him at Pattaya Court today.


After Drummond turned up at the court to give evidence against him Goudie told his lawyer to settle, an action which is possible in a criminal action brought privately, but not in one brought by the public prosecutor.
Goudie had taken the condo in lieu of his legal services as a make believe British barrister. He had arrived in court in the morning in shackles and in the brown prison uniform of Nong Plalai jail. His hair had been shorn.
He was remanded in custody on Monday on a charge of cheating Mrs. Barbara Miller out of US$300,000 for legal services – again claiming he was a British barrister. He was remanded back to prison against today.
Tomorrow he is expected to return to the court to make a bid for bail to the Appeal Court, which will again be opposed, and hear the judgment of the civil case brought by Mrs. Barbara Miller, who had instructed Goudie to act for her son Greg Miller, who was accused of child sex abuse offences.
'Gallus behaviour'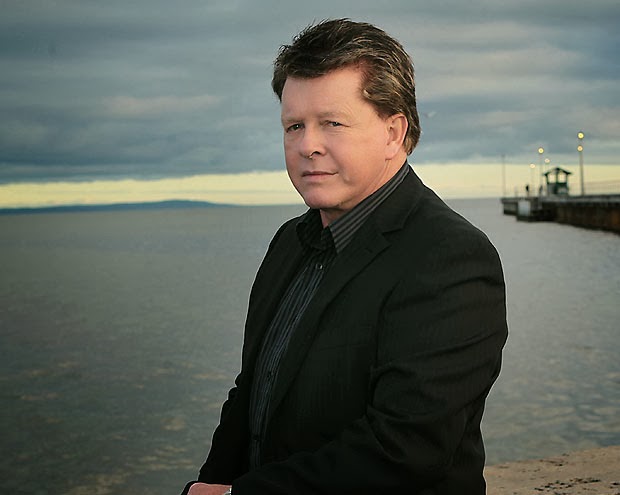 David Hanks
A witness to today's proceedings described Goudie's behaviour as 'gallus'.
(Scottish: ADJ. Bold, daring, rash, wild, unmanageable, impish, mischievous, cheeky. As in "Yi gallus wee besom, eh'll skelp yir erse!")
Andrew Drummond was not allowed in court as he was a witness but Goudie took the opportunity to give him several single digit salutes through the window as he sat beside David Hanks, former licence holder of 'Masquerades' a brothel in Keysborough, Victoria.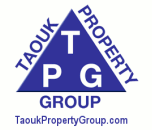 Jepson accused Goudie of posing as a barrister to represent him against an Australian who had defrauded Jepson out of a number of condominiums in Pattaya. Goudie, it was alleged, had said he had taken civil cases against Peter Taouk in Thailand and also coordinated legal action Australia.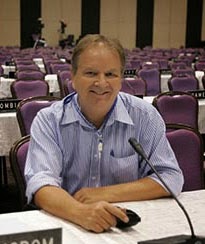 Andrew Drummond
Around 21st September 2012, Jepson read the website www.andrew-drummond.com which ran a story saying that while Goudie claimed that he was a former advocate in the High Courts of Scotland, England and Australia and served as Captain in the Navy he was no such thing, but in fact a swindler. His former name was Mr. Brian James Gerald Goldie and he was a former inmate in Hakea Prison, West Australia, where he had been jailed for six years for theft from a mining company which employed him.
Further Jepson also read the court judgment of the Perth District Court showing the defendant had been convicted of theft from his employer and an account from the Australian Appeals Tribunal showing that he could not have been a barrister or Royal Marine.
John Jepson asked Mr. Goudie to provide his credentials at a Barrister at Law with Honours, from Edinburgh University, a Graduate of Business Administration, and as a former officer in the Royal Marines and also for the legal firm in Australia he was dealing with. Mr. Goudie did not comply.
John Jepson
Goudie had told him that as a barrister he could direct Thai lawyers in his cases in Thailand and act also in Australia.
John Jepson then had his lawyers check what actions Goudie had actually taken on his behalf, having taken a condominium at a knock down price of 2.38 million baht in lieu of fees. The lawyer discovered that he had taken no civil action and also no action in Australia.
In the agreement John Jepson was given immediate ownership of the condo in 'The Peak Residence, Sukhumvit Soi 15, Bangkok, and Goudie must arrange to collect his belongings at 5 pm on March 5th.
UPDATE: Goudie claimed he had lots of expensive LCD televisions at the condo and had given it a complete make-over. He was right about the make-over. Below are pictures taken when Jepson (Thursday) gained access with the building manager.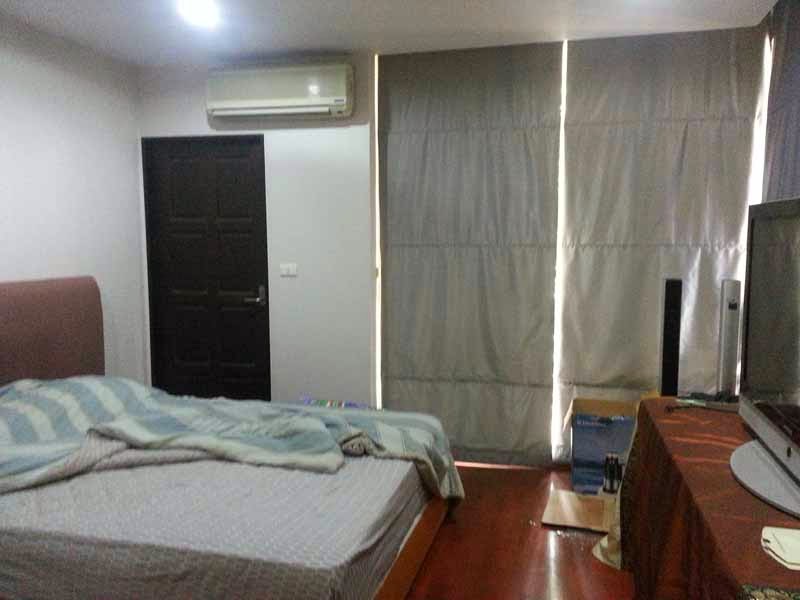 Crash pad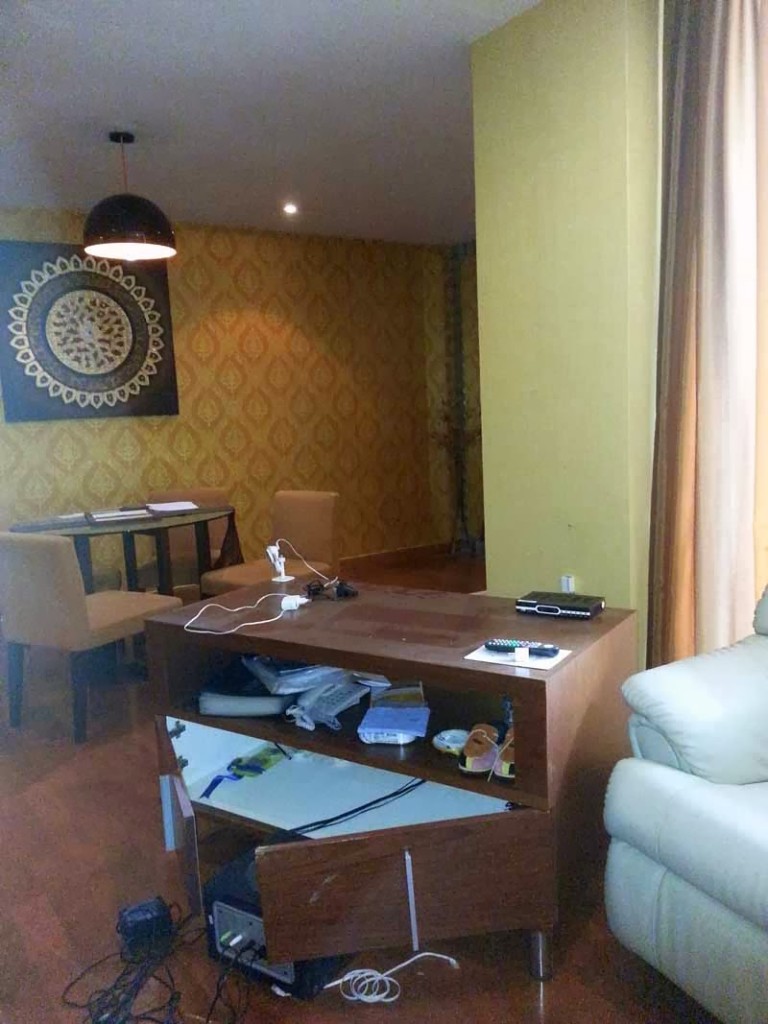 The owner is not so sure about the yellow wallpaper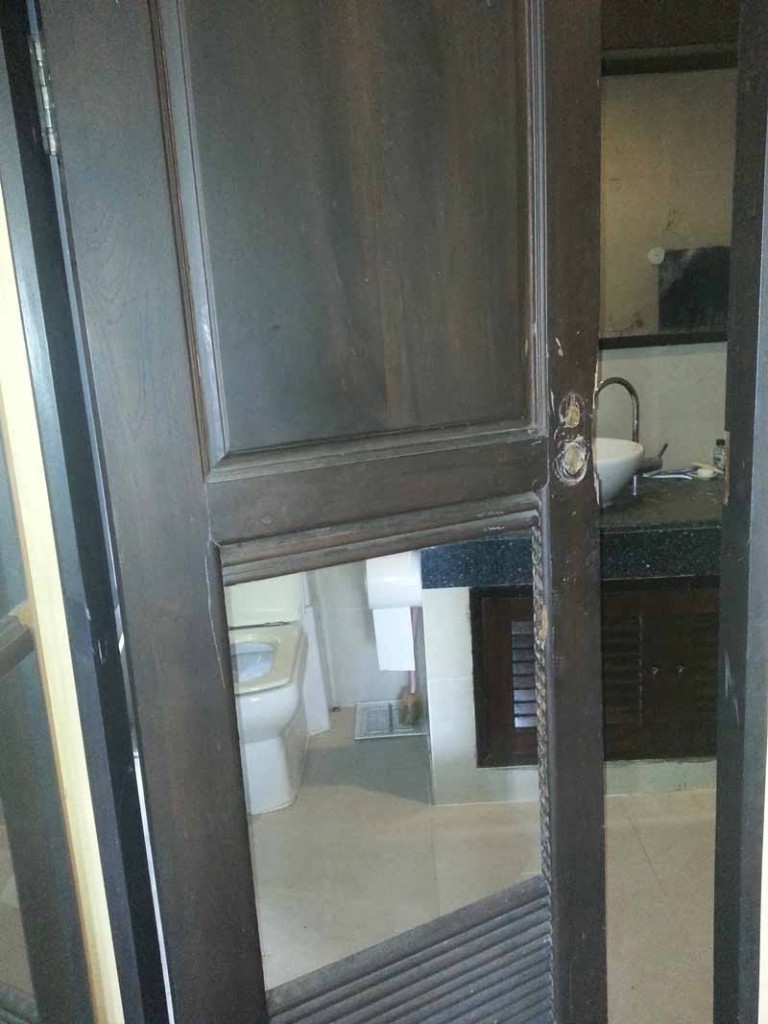 Nor does he know how this happened. A rage perhaps. This bathroom is not so private
FOOTNOTES: While today's decision was very satisfactory for John Jepson it does not help other victims who have made accusations of being cheated by Goudie and would have preferred to see Goudie convicted of a criminal offence. This was a typical Thai compromise and the game Goudie clearly intended to play from the beginning despite the fact that he has boasted many times that he would wipe the floor with Jepson. However unless he comes up with the cash he cannot do it in the Barbara Miller case, as Jimmi International the company which owns the 'Jaggy Thistle' pub in Jomtien, which Goudie acquired as legal and hospital fees for the late Ulster drugs trafficker Jimmy 'Doc' Halliday, has a court order against it – and in any case is structured illegally, and is not included in the proceedings. There is also a current arrest warrant out for Goudie, issued on instructions from the Crime Suppression Division, and a police complaint has been made by a former girlfriend of Goudie that he took obscene pictures of her and put them on the internet. Goudie I understand does have the cash – but a lot of it is in Hong Kong's HSBC. What he does have in his favour is that he is usually one step ahead of Thai lawyers. But there is little he has done that we have not anticipated.