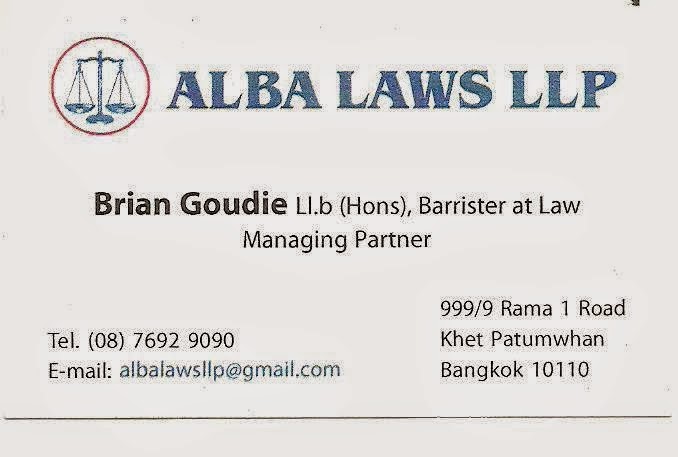 Non existent Honours Degree in Law
Fake British lawyer Brian Goudie, aka Brian Goldie, is due to appear in Pattaya Provincial Court on Monday in a preliminary hearing in relation to an alleged scam on clients of his pseudo law firm 'Alba Laws'.
Goudie,48, currently commuting between Samui, Cha-am, Hua Hin, and Prachuap Khiri Kan, is alleged to have pocketed cash which the court had ordered to be paid to two British and one German client, as part of a settlement on a property deal.
He is also currently on trial for posing as a barrister to defraud Mrs. Barbara Fanelli Miller of Madison, Wisconsin out of 7.9 million baht to defend her son on charges of child sexual abuse. Part of that amount was the bail he promised to get her son, Gregory Miller, a former teacher at an international school.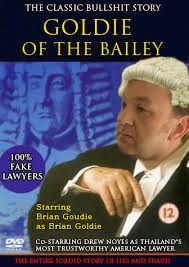 Goudie re-invented himself as a lawyer in Thailand and a former officer in the Royal Marines and even conned Thai lawyers into believing him. In fact under the name Goldie he had been jailed in Australia for 6 years for theft.
Nevertheless he continued to complain about the rising costs of a wig and gown and when he left the country he would say it was a usually to attend a trial at High Court of or Old Bailey in London.
Declaration: Goudie is suing this site for using photo-shopped pictures of him to his detriment. They include the picture here of him in a barrister's wig.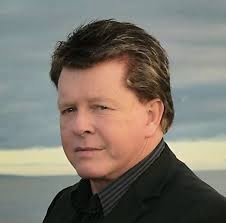 APOLOGY: An earlier story, which has now been removed, stated that charges brought against Andrew Drummond, by former Australian pimp David Hanks, had been dismissed by the court in Koh Samui.
This is not true. Documents have subsequently been received that show this case was accepted. An apology is is therefore in order. This error was due to false reporting by a lawyer. He had been asked to double check. In fact this case was dismissed at an earlier hearing but re-instated.