NO BODY ARMOUR? NO TRIP TO BANGKOK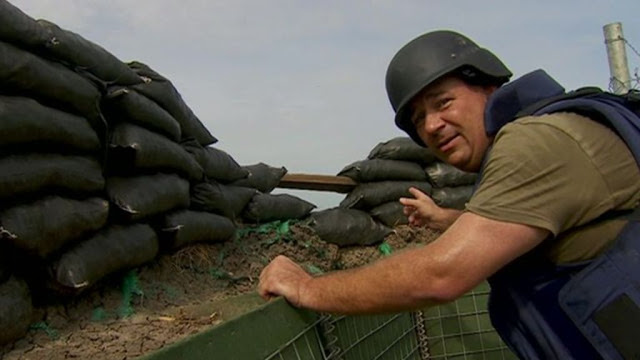 Alastair-Leathead
Thailand's military government has arrested and charged a journalist for carrying body armour and a helmet at Suvarnabhnumi international airport.


In the farcical incident the Hong Kong journalist Anthony Kwan has been charged under the 1987 Arms Control Act., which prohibits the possession of military equipment without a licence.
Journalists based at the Maneeya Centre in Bangkok have a veritable treasure trove of the stuff, so much so that they could hold an 'on the front line' fashion contest – (but then of course so do many shops in Bangkok)
This may be because the Royal Thai Army has successfully targeted more journalists than foreign aggressors of late and its certainly put paid to a few. The soldiers just like shooting, but then again its main function like the Burmese Tatmadaw is for internal subjugation.
Former friend and colleague BBC correspondent Alastair Leithead, more recently LA based which was very fitting, was quite the sartorial war correspondent. Below is a picture of us together.
In this one Alastair's camouflage is not very good. In fact it's shagadelic. Judging by body armour in this photo taken at the Canadian Ambassador's residence I think I must have just come from the barricades at Rajaprasong.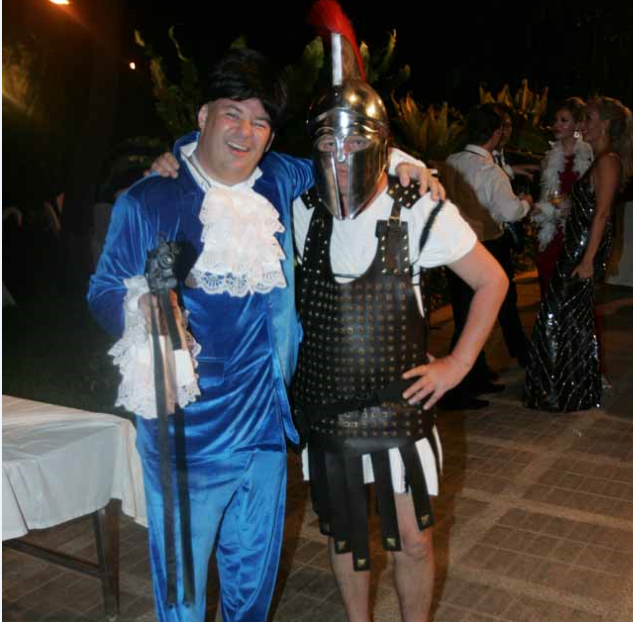 Not so much camouflage as shagadelic. Drummond though clearly is dressed appropriately for Bangkok
I'm not sure wheher Anthony Kwan from Hong Kong is being treated as a journalist or foreign aggressor or whether the authorities were just tee'd off they had had not arrested anyone after the Erawan shrine atrocity.
The FCCT has issued the following statement:
In a week in which two Hong Kong residents were killed and six injured by the Erawan shrine bomb, the professional membership of the Foreign Correspondents' Club of Thailand is dismayed to learn that a photo-journalist from Hong Kong has been detained and charged for carrying body armour and a helmet.
Hok Chun 'Anthony' Kwan, who was assigned by Initium Media Technology last week to cover the aftermath of the Erawan shrine bomb, was stopped at Suvarnabhumi Airport as he was about to board a flight back to Hong Kong. He is being charged with possessing an illegal weapon, which carries a prison sentence of up to five years, and which will be tried in a military court. Body armour and helmets used by journalists are not offensive weapons and should not be treated as such.
Anthony Kwan is being charged under the 1987 Arms Control Act, which prohibits the possession of military equipment without a licence. However, the use of body armour and helmets is routine by journalists around the world, and is clearly to enable them to do their jobs in dangerous situations. The deaths of two foreign journalists in Bangkok from gunfire during the political unrest in 2010 underscores the need for this kind of protection. Journalists based in Bangkok have openly worn body armour during the more recent political turmoil without any action being taken against them by the Thai authorities. It is now a requirement of big media organisations that their journalists carry body armour and helmets into potentially risky environments.
The FCCT has in the past asked the Thai authorities to address this issue, so that journalists can purchase, import, and carry adequate protective equipment. The case of Anthony Kwan presents an opportunity now to find a solution. We urge the authorities not to press ahead with the criminal case against Mr. Kwan, and to work with the media community in Thailand to decriminalise the legitimate use of body armour and other relevant and purely protective items.