'CHANCES OF FAIR TRIAL LOOKING GRIM'




The decision today to indict British migrant work Andy Hall in Thailand on criminal libel and computer crimes charges under laws which do not exist in any other country and are designed to protect the status quo of the rich and privileged has been described today as a blow to human rights.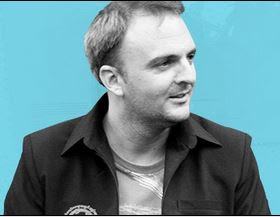 Finnwatch which commissioned the original study of work conditions at Natural Fruit in Prachuap Khiri Kan province of Thailand has issued a statement through its Executive Director Sonja Vartiala further states:
"At this point, the prospects for Andy Hall to receive a fair trial are looking grim."
Here follows the full statement:
The Bangkok South Criminal Court decided today on Monday 24 August to indict migrants' rights researcher and human rights defender Andy Hall in a criminal defamation and computer crimes act case filed against him by a pineapple processing company, Natural Fruit Company Ltd.

– The Bangkok South Criminal Court had an opportunity to put an end to a saga of intimidation already lasting 30-months aimed at nothing but gagging a human rights defender. Regrettably the Court chose instead to press on with a trial of these unfounded charges, said Sonja Vartiala, executive director of Finnwatch.
Natural Fruit has filed altogether four cases against Andy Hall following the publication and dissemination of a Finnwatch report 'Cheap Has a High Price' in early 2013. The report, which Andy Hall contributed research to, was based on information gathered through interviews with the workers of a Natural Fruit Company Ltd. pineapple processing factory and exposed labour rights violations at the plant.
Natural Fruit did not comment on the research findings prior to the publication of the report, although given ample opportunity to do so.
The criminal defamation and computer crimes act case, to which today's decision to indict relates to, is the most severe of all the cases filed against Andy Hall, and carries a maximum penalty of seven years imprisonment.
Court ordered defendant Andy Hall to appear to plead on 19th October. He will then face detention, official charging and can request bail.
– To equate someone's reputation with another person's liberty is always disproportionate. Thailand should abolish its criminal defamation laws as they infringe on freedom of expression, said Vartiala.
– At this point, the prospects for Andy Hall to receive a fair trial are looking grim, she added.
Fruitless future some hope
Of the other three cases, one is for criminal defamation and the other two are civil defamation cases where damages of 400,000,000 baht are being claimed by Natural Fruit Company Ltd.
Prakanong Court heard the first criminal defamation case already in 2014. The hearings were marred with the prosecution's failure to make full disclosure to the defence of all evidence available to them, Thai authorities' failure to provide critically important information to the defence when requested and witness intimidation among other issues. Subsequently, the Prakanong Court dismissed the charges. The Office of the Attorney General has appealed the decision, urging the case to be reopened. A decision on this appeal is expected on 25 September 2015.
The hearings for the civil defamation cases have not been scheduled yet.
To date no one has been held accountable for the labour rights violations at the Natural Fruit pineapple processing plant.


COMMENT: It is excruciating to watch but that is nothing to what Andy Hall is going though and I hope he keeps getting funds to defend himself.
Once again Thailand is fighting world opinion and may again prove the unprovable. Rights organizations and journalists when investigating abuses very often have to keep the identities of their witnesses secret.
In cases like this where Burmese workers would face instant dismissal and worse.
The Finnwatch report was well documented, unsensational, and quite frankly, made up of allegations which are the norm in Thailand. Nobody has yet gone into detail how much police, and local authorities squeeze out of the Burmese in the ugliest ways; Burmese who put up with it because it is still more money that they will get in Burma.
Hence we find that on places like Koh Tao where Hannah Witheridge and David Miller were murdered most of the labour force is made up of illegal Burmese who are squeezed whenever possible because if they do not pay they will simply be sent home penniless.
Many Burmese do not return. Their bodies are found along the borders. Others are simply lost at sea. It is true that the under-privileged are victims of oppression in countries worldwide but SE Asia, not just Thailand, is renowned for the ill-treatment of 'lesser-beings' and this is reflected in trades from maids to manual labour and where justice is most often bought.
The European Union has issued a statement on behalf of Andy Hall, Alan Morison, Chutima Sidasathian and myself, condemning these sort of actions to victimize journalists. It is not enough. (I would have stayed but my pressing reasons for moving were more for family safety than cash).
Embassies quietly hide behind the line: 'We cannot interfere in another country's justice system'. That should not stop foreign governments opening their mouths – after all when the Jews were being deported to the camps in Eastern Europe; when Pinochet was utilizing death squads, and in Thailand the deaths and inhumanity at Tak Bai and Kru'sqe mosque, (I could go on and on), dictators and governments were merely adapting the legal system.
Of course these I know are extreme exceptions, but I am sure we all get the drift. The first step is by clamping down on press freedom, accompanied by a strong, sometimes, hysterical course of nationalism. Little freedoms always go first. A drugs war in Thailand in 2004 in which there was a high rate of injudicial executions was even accepted as a 'necessary evil'.
In Thailand of course you have a legal system where more often than not actual court proceedings cannot be reported verbatim. That is merely the icing on the cake. We are going to miss some wonderful court exchanges and Noyesque outbursts. Thai courts are not a place for the likes of George Carmen QC or 'Rumpole of the Bailey'.
No tin of Natural Fruit pineapple chunks or juice will be entering my house.