NEW PROPERTY SALES GIMMICK IN THAILAND
ONLY ONE, TWO, THREE, FOUR, FIVE CATCHES
Here's a unique opportunity to cash in on Thailand sex's trade and become your own pimp and you get a Thai Immigration visa with it to boot!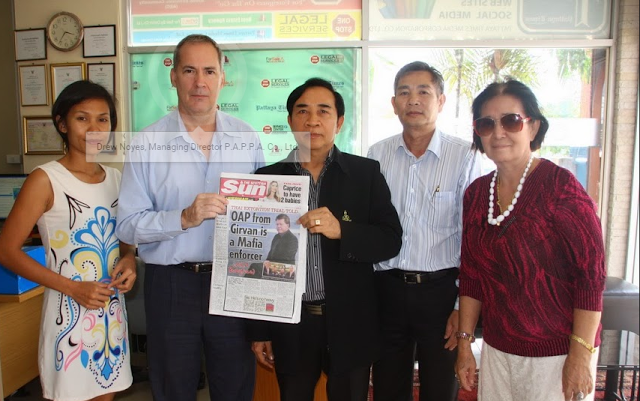 Drew Noyes protesting a British newspaper which suggested he and David Hanks were mafia connected
How could you turn down the opportunity to sit down with a whisky and coke 80 yards from the beach while Thai women tracked in from the provinces make money for you on their knees and backs!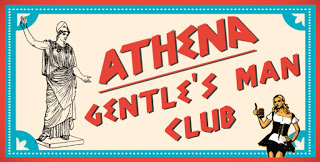 But wait. It's that Drew Noyes again so I guess there are. His novel approach of flogging off a 'Gentle's Man' (sic) Club comes after we reported here that he has failed to sell it through agents.
So he had brought in the local Immigration Police to help out. Is there a visa for pimping? Surely not! But then Pattaya Police (all Thai authorities for that matter) officially deny there is an sex trade in the world's most famous city for commercial sex – because it, er , would be against the law.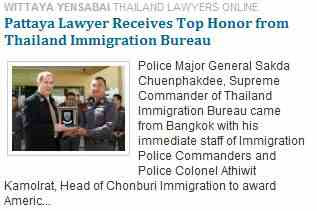 And no he is is not a lawyer. This is from his defunct Pattaya Times
his organ of extortion
No pimp does not appear to be on this list of jobs which foreigners cannot undertake in Thailand. : At least not on this list provided by the Labour Department. An earlier rather comical list had to be taken down off the next because people were laughing at the translations. It was illegal for instance for foreigners to do a 'paper hand job'. Pimping of course does not exist in Thailand. If there were pimps they would of course be arrested.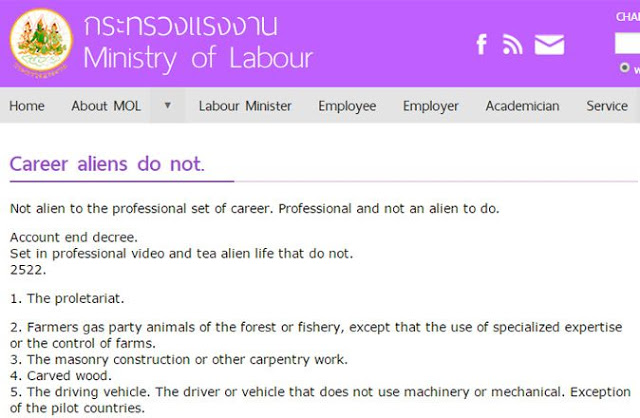 Before you put that cash down for key money however it should be noted that (Catch 1) Noyes was accused of selling bars several times over to different people, when the fake lawyer, now convicted (Catch 2) of extortion was running bars known as the Lollipop and Zebra in this down market resort city.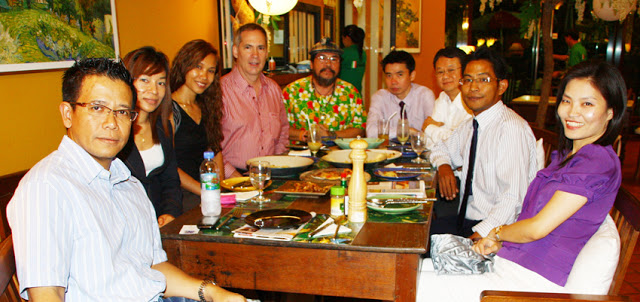 Noyes dining with Pattaya judges
He has been accused of defrauding a 'friend' (Catch 3) out of funds he gave to invest in Pattaya's entertainment business. In fact there is a #Drew Noyes victims' list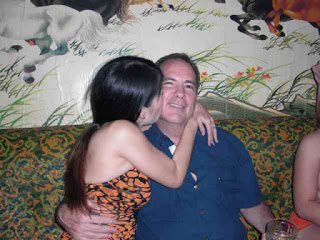 'No pimp!' – Just a punter
And of course (Catch 4) that Immigration Visa is illegal and if Noyes can give it he can also take it away and you could find yourself paying through the nose to stay in business – and even be kicked out after you have paid your key money.
Interestingly Drew Noyes and Scottish Australian David Hanks sued this site after a poster here called them pimps.
Hanks, the former owner of Masquerades Brothel in Keysborough, Melbourne, capital of Australia's Victoria, where brothels are legal. Defended himself by saying his 'girls' (Asian Hotties according to the ads) were all treated very well. Noyes said it was a 'stain on his character'.
Where was the court? Pattaya of course.
Of course if you do buy the brothel in question you should know (Catch Five) it is off the beaten track, was finished over a year ago but Noyes was unable to own it and there is a recession on in the city due to the crisis of the Chinese and Russian economies. So you can put your cigar down now.
Oh and the key money is half what he paid for the place outright!
Footnote:


Thailand's retiring police chief has accused the Immigration Department of being guilty of taking millions of baht in bribes every day in a remarkable meeting behind closed doors, Thai media is reporting.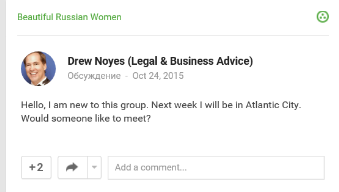 #Drew Noyes is currently in the United States between North Carolina and Atlantic City. He has joined the Google Group (Beautiful Russian Women) sound like a recruitment drive or he has gone off Thai women having left them all behind. He is due in court on November 25th. If he fails to turn up a warrant will be issued for his arrest.
COMING SOON: MURDER IN CHAIYAPHUM – WITNESS IN PROTECTIVE CUSTODY