AND WE DID NOT ENFORCE LICENSING LAWS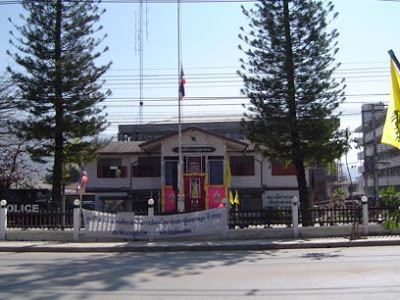 A Thai police chief has blamed the rape of a British woman on holiday in Thailand on the fact that she was drunk – and said his men would take more care now to enforce licensing hours.


The 24-year-woman was raped at the end of last week after accepting a lift home on a motorcycle after leaving a bar in the small town of Pai in Mae Hong Son Province, a popular base for trekking to see Thailand's northern hill tribes.
A 28-year-old Thai man was arrested at the weekend but he claimed the sex was consensual. Police said that instead of taking her to her guest house he took her to a wooded area where he raped her.
Pai Police Colonel Wutthi Phuawadee said: "The main factor that led to the incident was because of an entertainment establishment that opened later than the time prescribed by law, which made the tourist become drunk and senseless," adding that police would respond to the rape by more strictly enforcing operating hours in Pai, a popular tourist destination.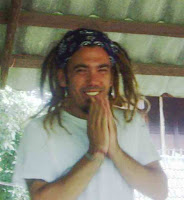 Del Pinto
A policeman from Pai is currently serving a 37 year sentence for the murder of 23-year-old Canadian tourist Leo del Pinto from Calgary, Alberta, and the attempted murder of his companion Carly Reisig in 2008.
All three had been drinking in bars in Pai, Mae Hong Son Province.
After he murdered del Pinto the policeman Police Sergeant Uthai Dechachiwat was given bail and went on to beat his 18-year-old wife to death.
The investigation had to be taken out of the hands of the local police as they were intimidating witnesses and put into Thailand's Department of Special Investigations.
Footnote: On this case I accompanied a delegation from the Thai National Human Rights Commission to Chiang Mai, Pai and Mae Hong Son (where Ms Reisig gave court evidence). The commission established that police were lying when they said Sgt Dechchiwat was trying to defend himself. Forensics showed that he shot down on Del Pinto not up while he claimed he was being attacked. In the case of Hannah Witheridge and David Miller, the Royal Thai Police completely ignored summonses from the TNHRC.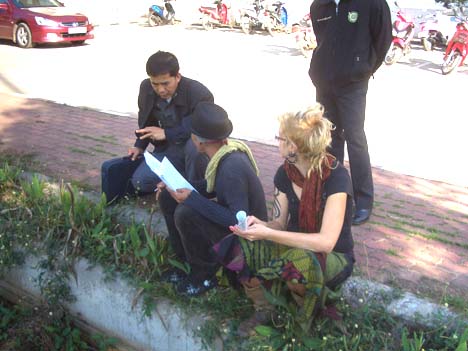 Police Chief Sombat Panya intimidating witnesses. Carly Reisig on right
Last year Thailand's military premier General Prayuth Chan-Ocha was ridiculed for a statement he made after the rape and murder of Hannah Witheridge and the murder of David Miller on the southern island of Koh Tao. He suggested ugly woman need have no fear of rape.
He said: "There are always problems with tourist safety. They think our country is beautiful and is safe so they can do whatever they want, they can wear bikinis and walk everywhere. Can they be safe in bikinis…unless they are not beautiful?"