ONE MURDERED SOUTH ASIAN, FIFTY DEAD DOGS. DISPOSING OF FOREIGNERS IN THAILAND'S BOONDOCKS


Two years after a foreigner was gunned down in a fish farm in the Thai province of Chaiyaphum Thai police have failed to prosecute the killers despite extensive DNA evidence and witness testimony.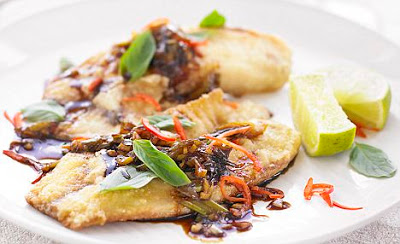 This week a witness was under the protection of the Department of Special Investigation in Bangkok after receiving 'you're next' threats – but the foreigner's wife a Thai born U.S. citizen claims there is a total cover up – and is not hopeful a real investigation will ever take place.
The matter is also in the hands of the Thai National Human Rights Commission but he has been given a six months deadline to complete his case – and four months on he has not attempted to go to the village of Ban Leum just outside Chaiyaphum the provincial capital where the murder took place.
And this all seems a bit academic anyway – because with the suspension of the 2007 by the Thai military junta and National Council for Peace and Order – both the DSI and TNHCR have had their powers cut.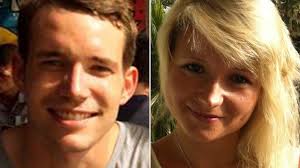 Nowhere was this demonstrated more visibly than when Thai police were summoned to TNHCR headquarters in Bangkok to answer questions about the alleged torture of Zaw Lin and Wai Phyo the two Burmese awaiting verdicts on charges relating to the murder and rape of Britons Hanna Witheridge and murder of David Miller on the island of Koh Tao in 2014.
But if people are horrified about the incompetent and illegal aspects of the Thai investigation into those murders (Police claim they have DNA evidence but cannot produce the samples) then looking at the Chaiyaphum case would make their hair stand on end.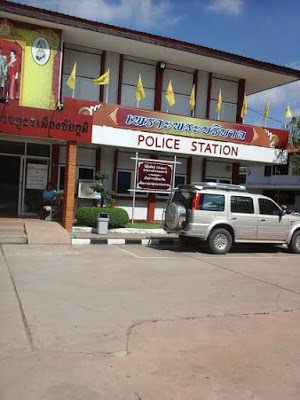 Chaiyaphum Police station
The problem with the Chaiyaphum case appears to be mainly the nationality of the victim. He is Pakistani Jawad Rasheed Khan a Pakistani national.
His widow Vanida Boongeon has been to everyone, the United States Embassy, the Thai Military, the Police, DSI, and Thai National Human Rights Commission.
She even tried to investigate the murder of her husband herself. That appeared to be a hazardous exercise. On the first occasion a gunman snuck onto her property but ran off when he was spotted, she said, and on the second occasion: "Some men fired 12 – 14 shots to scare me". When the police came they refused even to file a report."
The witness currently under protection in Bangkok said he was told the same thing would happen to him that happened to Jawad.
Had of course Jawad been a 23-year-old British woman the news would have gone worldwide but his murder made little more than the local press. For a short whole Vanida's elder brother Thongpun Boongeon and a German called Uwe Seliger were held by police.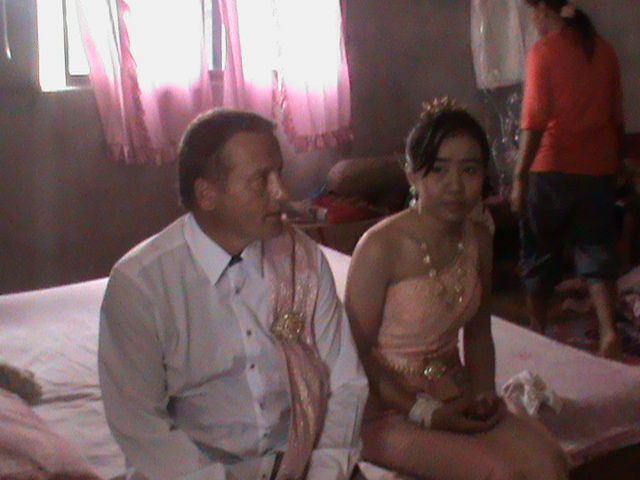 Seliger – returned wife
The German had a grievance with Vanida Boongeon. She had provided him a wife.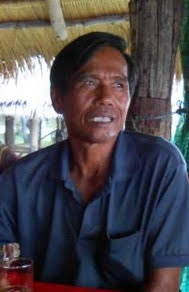 Thongpun
He paid 170,000 baht for sin sod (dowry) and not to put too fine a point on it ' did not deliver' on their wedding night and showed little interest in him thereafter. He wanted his money back.
These men and a third suspect – a worker employed at the fish farm which provided tilapia fish to the CP Food conglomerate – were all seen together shortly before the murder. Witnesses say money changed hands before the incident.
One suspect Tara Sosai is alleged to have poisoned all the local dogs before the shooting. Fifty carcasses, 23 inside and 27 outside the farm were counted at the time.
Thongpun also had a furious row with Jawad after Jawad caught him making off with 300 kilos of fish from the farm to sell himself.
More details about the murder can be found here – but it is believed from the little forensic evidence which was gathered that the bullets which killed Jawad came from two guns.
The main problem in this case is that the police have a surfeit of evidence which they have not even tested, or if they have, they have kept the result to themselves. They have a reported three DNA samples from the murder scene.
Says Vanida Boongeon. "They said they would test them. There is no evidence that they have."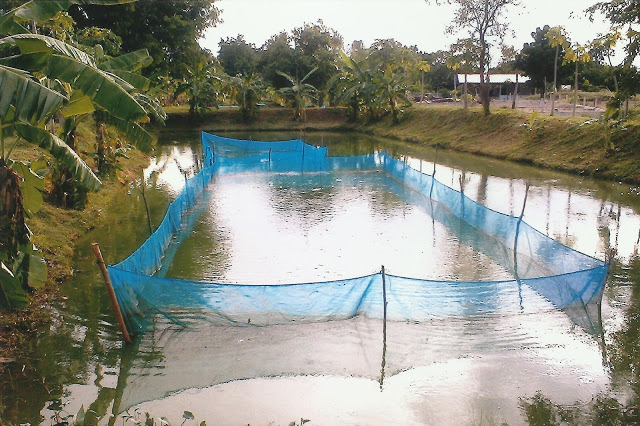 Pond at fish farm
Vanida Boongeon was in Bangkok when Jawad was gunned down on the fish farm. On recent visits to the area she has been given a police tag – not to look after her, she says, but to watch what she is up to.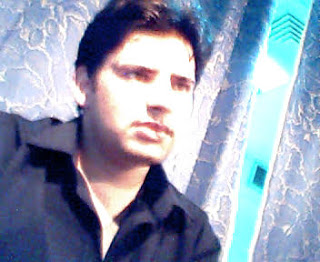 Jawad Khan
"If you're not careful you will be charged with murder yourself," is what she says police and even a prosecutor told her.
"I had no motive at all. I stood to gain nothing by Jawad's death," she said. It was her money that bought the farm which she claims was one of the biggest and most successful in the province.
A story of country folk? Yes. But it seems that murders of foreigners in remote rural Thailand which is often portrayed as a cute place with down to earth honest people who celebrate foreigners by having an annual 'Best Foreign Husband' competition are more common than is generally known – even though we have highlighted many on this site.
But the lack of interest in such deaths coupled with the reluctance of Embassies to push the Thai authorities – unless under media pressure –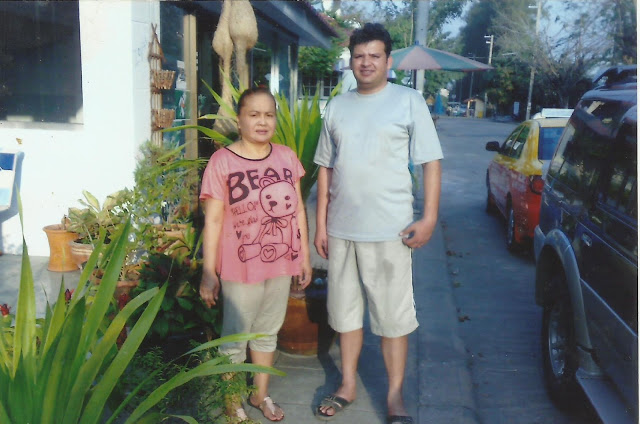 Vanida Jawad
Links: MURDER SHE SAID – THE THREATS OF UWE SELIGER
http://www.andrew-drummond.com/2015/01/murder-she-said-hell-angells-child.html
A KILLING FORETOLD – THE GUARDIAN

http://www.theguardian.com/world/2008/aug/17/thailand.familyandrelationships