Thor Halland, a former officer in the Scots Guards and contestant in the winning Birkbeck College team on BBC's University Challenge in 2003 claims he was set up for a three month spell in a Thai prison on false charges by a phony lawyer, immigration police and a rogue foreign police volunteer assistant.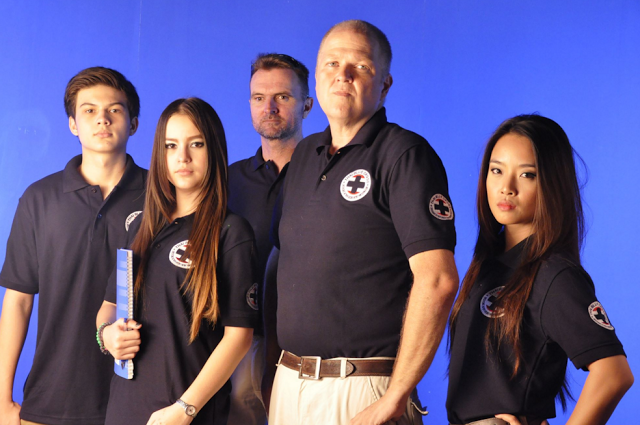 Picture Thor Halland with Thai Animal Rescue members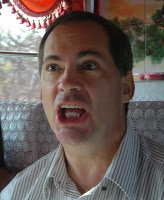 Picture – Drew Noyes
He named the phony lawyer as Drew Noyes, Pattaya Immigration * department and former police volunteer Jesper Kongerskov.
Drew Noyes bore a grudge believing Halland a former colleague in the Pattaya City Expats Club, had set up 'Noyeswatch' the first website to describe the phony American lawyer as a sociopath and a Walter Mitty.
This happened after Noyes' shenanigans trying to sell subsidized house for poor Thais to club members and foreign tourists while both were members of the Pattaya , claims Halland.
And Noyes called in favours from immigration after Frenchman Laurent Thierry ran to him with complaints that he was being blackmailed by Halland and Russian mafia.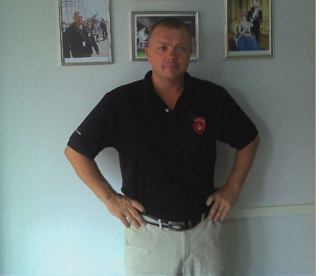 Picture – Jesper Kongerskov
Kongerskov* was simply lining his own pockets with a well-known lawyer's assistant known for ripping off foreigners in bail deals.
The alleged victim was Frenchman Laurent Thierry, an associate of Noyes, who runs a Halal food business in Pattaya. Halland was accused of theft and demanding with menaces.
And the Pattaya Immigration officers were seduced into the arrest by Noyes. Immigrant bosses in Pattaya had repeatedly rejected claims that Noyes was a convicted criminal who had been exposed for fraud in the United States.
Halland, who was setting up a television production company to film his 'Thailand Animal Rescue' spent three months in jail. Needless to say the production company and TAR have folded.
"My arrest was all a complete and utter fabrication" said Stowe College educated Halland who rented a television studio in premises also occupied by Thierry and Ivan Schiffer **, a Brazilian (featured earlier on this site)
"The Frenchman, a man with a drugs history, was the thief and all I was doing was demanding my property back. He stole goods from my studio including two computers, two sets of professional lights and a camera.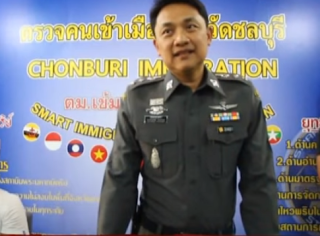 Picture: Police Colonel Prapansak
In the beginning of this year I had set up a small studio in Soi Bongkot, Pattaya in a shop house mainly being used as a factory by Ivan Schiffer. It was set up with a Green screen for making TV shows.
In March I got an urgent phone call from Ivan who said that everything had been stolen by Lauren Thierry and gave me the address of a friend of his who would know where he was.
I went immediately to the friend who informed me that Lauren was on his way. I was accompanied by Natalia, a Russian friend of mine, plus two friends of hers Sergei and Denis who just arrived as well.
Lauren immediately admitted to taking the stuff and I told him I wanted it all back and we wouldn't go to the police. Lauren drove us in his car to his factory and gave me some lights and then back home where he handed over a couple of computers to Ivan which Ivan said I could keep.
Thierry agreed to give me a second computer the next day which I was to return to Ivan when Ivan came back from Brazil. A very expensive camera could not be found and Lauren agreed to pay me back over a few weeks. The next day he gave me the other computer and promised the money later. At no point was anyone touched let alone assaulted.
Denis one of the Russians then decided he was going to collect the money after demanding 15000 baht for 'services' then took 50,000 baht from Lauren which he just kept. He decided he wanted even more money form me for 'investment' and I refused and broke contact. I wrote off the money for the camera and bought a new one.
Out of the blue I was arrested on the morning of Wednesday 23rd of March and taken to immigration and then to Banglamuang police station. At no time was I interviewed or questioned in any way. I was just held until I was taken to the court two days later where, once again, I saw no one and was not able to make a bail application and was just sent straight to prison.
I arrived in Nong Plalai that evening and exposed to the full horrors of it. One guy had smuggled a mobile phone in which was discovered and the guards then started to beat him with clubs until he was a bloody mess.
I was put in a room with 30 people and told to sleep on a concrete floor with only one blanket
Next day I linked up with some English guys who told me that Mo was a rip off artist.
No one came to see me for a week then a friend appeared on the first Friday followed by my wife and someone I had known for 5 years 'Jesper' and the corrupt fake lawyer 'Mo' . They promised they would be bailing me immediately.
"After three days l was called to court but the bail application failed. Mo appeared not to care, in fact he had present applications that were appallingly written and guaranteed to fail. Drew Noyes had also stuck his oar in.
The following week Jesper then claimed that the police would drop the whole issue for 250,000 baht. My wife paid the money but then it was all apparently cancelled and the police, he said, kept the money. A further million was demanded by Mo to cancel the case.
Mo and Jesper then tried to get me to sign away my house into Jesper's name. By this time I was realising that Jesper was lying to me and that Drew Noyes was behind him.
After two months I got myself a new lawyer and my father and friends from the US were helping me out. After 100 days I finally got bail sorted out a few issues then friends of mine smuggled me over the border.
The Russian guy in my case Denis Zabadoev just latched himself onto me through a mutual friend claimed to help get stuff back then just extorted me every week. He attacked me several times in jail and demanded I pay him 5000 bath a month and bail money as well as compensation for time inside at 50,000 a week."

Halland's account of the case clearly indicates that there was a financial dispute between Thierry and Halland – cases which Pattaya Police and Thai police as a rule are loathe to deal with.
But no sooner had Halland been arrested than both Noyes and Goudie were putting accounts on all their websites.
This is part of Goudie's account on CasewatchAsia where he headlined the story: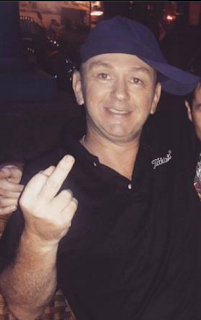 "Thai Immigration Police arrest expat Thor Halland in Thailand on kidnapping and extortion charges."
"Following Pattaya Court issuing the arrest warrants Thierry says Pattaya police were unable to locate Halland or Zabodaev, and as a result engaged One Stop Legal Services to locate these dangerous offenders.
Pattaya Immigration office was supplied early this week with information from One Stop Legal Services which then allowed Police Colonel Prapansak, Superintendent of Pattaya Immigration, to arrest Halland and Zabodaev."
Drew Noyes subsequently made a video of Thierry's statement and put it up on his websites. For Thierry's account via Noyes view below:
• Jesper Kongerskov has also been named in the attempted shake down of a US citizen who was falsely arrested on child sex abuse charges.
• Ivan Schiffer was a former journalist on Drew Noyes' Pattaya Times. He was deported after Drew Noyes reported him for over-staying. Story here. and here

Update: Drew Noyes is due in court this morning to hear the result of his appeal against conviction and 2 year jail sentence for extortion.