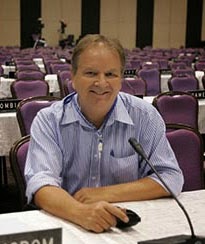 Three expatriates colluded together to discredit a British journalist and shut him up after he exposed their activities in Thailand, a court in Bangkok heard yesterday.

Using Thailand's criminal libel and computer data act they issued multiple law suits and tried to put British journalist Andrew Drummond in jail or deprive him of his resources, Bangkok Criminal Court heard.
Almost all of the law suits failed, but they also set up internet sites to blacken his name and also sought to discredit his supporters who helped him pay his fees.
At Bangkok Criminal Court Andrew Drummond, Kanokrat Nimsamooth Booth, and Alistair Cooper, filed charges of criminal libel and libel under the Computer Crime Act against Scotsmen Brian Goudie, aka Goldie, David John Hanks, and American Drew Walter Noyes.
Postponement Rejected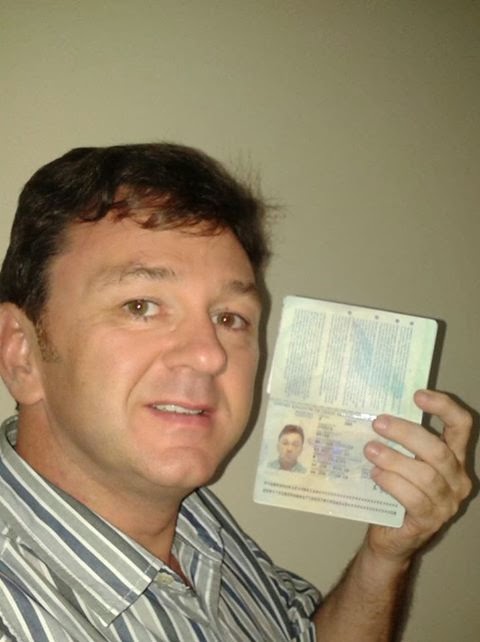 Goudie/Goldie
None of the defendants were represented. Hanks and Goudie the court was told did not have a lawyer, and the lawyer for Drew Walter Noyes was unavailable.
In an unusual step the judges allowed the action to start without them. There was ample evidence they had received the summonses, and two of the defendants Noyes and Goudie ran supposed law firms. They had repeatedly failed to turn up in their own cases. If they wished they could challenge the allegations at a later date.
Andrew Drummond said he was registered as a correspondent for the London Evening Standard to the Ministry of Foreign Affairs in Thailand but also contributed to about 30 other news organisations.
While in the main he covered major news for the British and other foreign news organisations, most of his work now related to foreign and transnational crime.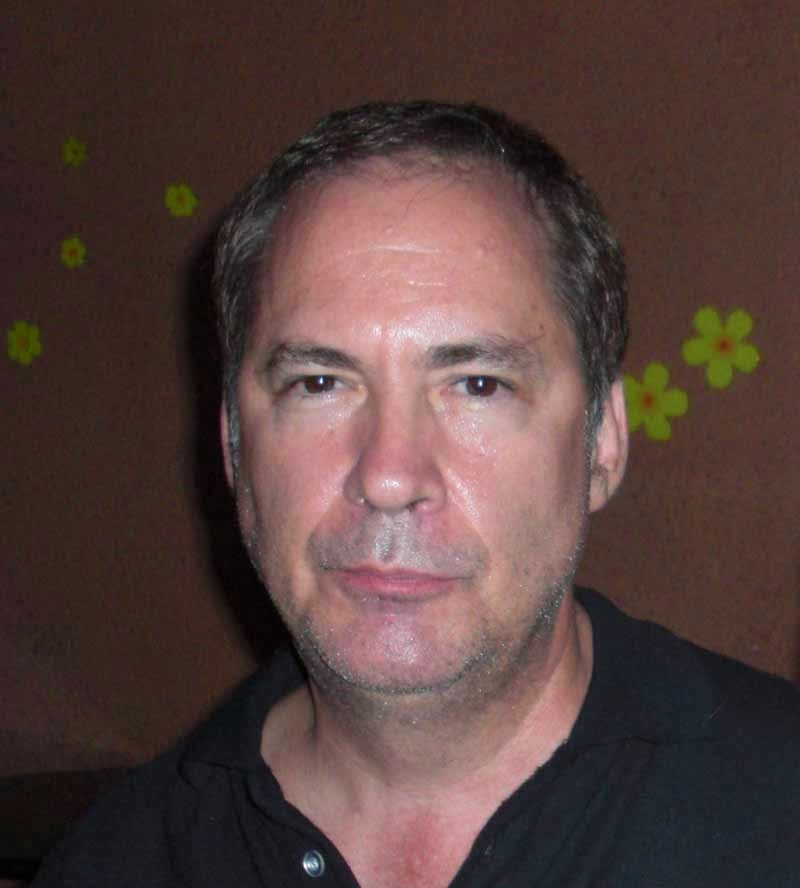 Noyes
He sent this news to newspapers and also recorded the stories on his website www.andrew-drummond.com . As a result many expatriates came to him for help.
Alleged 'Fraud' on the Royal Bank
Goudie first came to his attention after a Briton complained to him that he had been cheated out of US$10,000 by him. He investigated Goudie and found that there was no such person born in Falkirk, Scotland on October 3 1967.
In fact Goudie was born Brian Gerald James Goudie. He had left Scotland shortly before an arrest warrant was issued for him in connection with a fraud on the Royal Bank of Scotland and a car sales company and went to Australia.
Stole from his employers
In Australia he was jailed for six years for theft from his employers. An Australian Appeals Tribunal which considered his appeal to stay in the country while the arrest warrant in Scotland was still valid, ruled that he was a person 'not of good character'.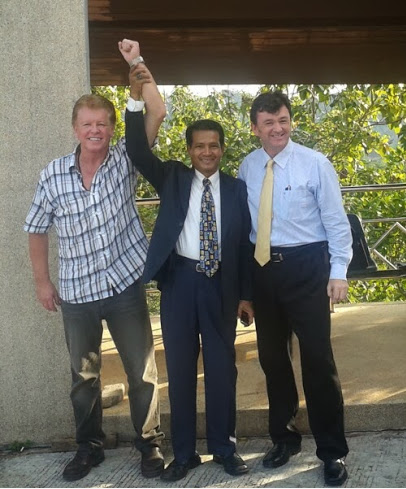 David Hanks, left, with former lawyer and
Goudie
Goldie changed his name to Goudie and in Thailand he had set up a law company called Alba Laws and charged people 50,000 baht a day (over £1000) for his services as a British barrister.
Fake officer and a gentleman
But, said Drummond, Goudie was neither a barrister nor a Royal Marine officer, as he claimed.
Goudie, he said, was currently on trial in Thailand on criminal charges of cheating a 75-year-old American woman out of US$300,000.
Drew Walter Noyes, said Drummond, came to Thailand and started a newspaper called the 'Pattaya Times'. In his newspaper, he said, he had come to Thailand by Royal Proclamation to help Thailand out of Asian economic crisis in the late 90's.
Exposed in the Morning Star
Drummond has also received complaints about Noyes cheating foreigners and when he carried out an investigation on Noyes he found that he had been exposed in the Morning Star in North Carolina in an investigation which detailed how he had a civil judgment against him for US$72,000 for selling bogus shares.
He had been described as a person of myriad lies and how he had run off with US$80,000 from a project to invest in a waterfront area in the community of Wilmington. Several cases of assaults on women had been lodged against him in North Carolina.
On trial for extortion
Drew Noyes, he said, was currently on trial for extortion. Its alleged he demanded 7 million Thai baht from the Thonglor Beauty Clinic in Pattaya to stop a police raid on his premises, where illegal drugs would be found, and bad publicity in his newspaper.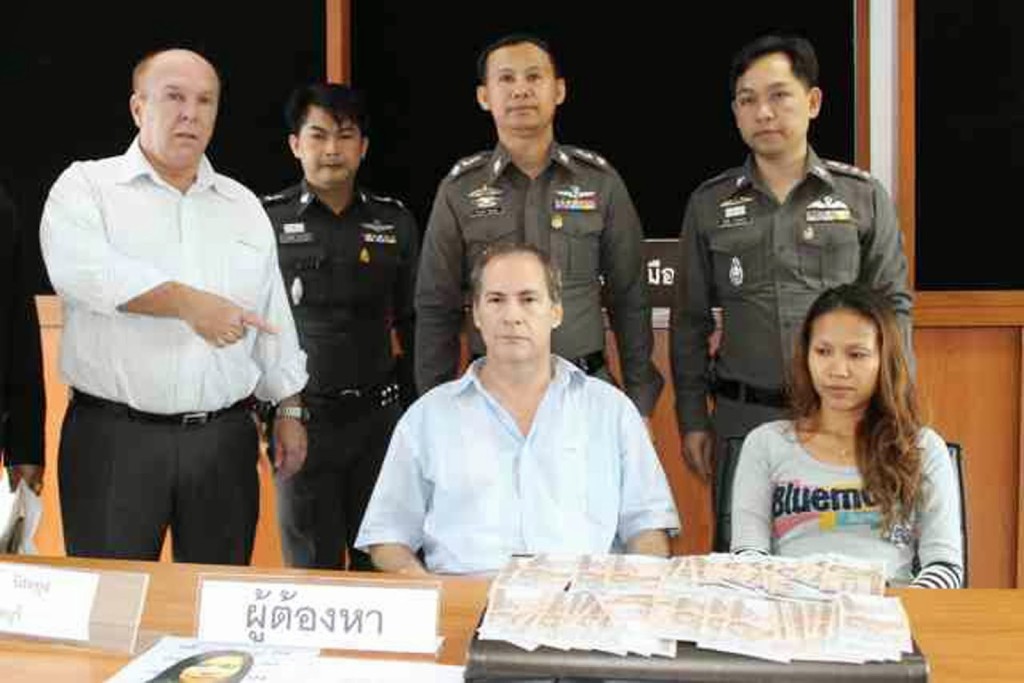 Drummond also came across David John Hanks from Girvan, Ayrshire, who was working out of the offices of Noyes' 'One Stop Service Center'. He claimed he was running a business in Thailand repairing furniture.
Brothel owner
In fact in Australia Hanks had been the licensee of 'Masquerades' – a legal brothel in Keysborough, Melbourne, which provided oriental prostitutes to Australians at AUS$110 an hour. He had written a story about Hanks in connection with Noyes extortion case.
Prior to Noyes arrest for extortion Hanks had checked into Thonglor Clinic and told the owner that his boss (Noyes) wanted to see him.
All three men, Drummond said, must have been angry at him because they had worked together to try and discredit him. But most of their cases had failed.
Some were still in the system.
They had also attacked Briton Ally Cooper, he said, because he had been identified as a support of his website www.andrew-drummond.com.
Drummond said he had written stories for the UK press about the defendants but did not know any of the defendants previously. He was just doing his job as a journalist.
Claimed Drummond sponsor was drugs dealer
Ms Kanokrat Nimsamuth Booth, the third plaintiff said that Goudie, Noyes and Hanks had colluded together and created websites to discredit Andrew Drummond as a fraud journalist who did not have any credentials to work in Thailand.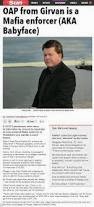 Hanks in the Scottish
Sun
Noyes had also posted malicious material about Cooper on his Facebook page. They had attempted to discredit Mr. Cooper saying he dealt in drugs and was being sought by the FBI and US Secret Service for making a threat against Hilary Clinton.
Grenade goes off at court
The case was adjourned until June 16th. There was an interruption in the court in the morning after a grenade went off in the court precincts, believed connected with Thailand's recent political crisis.
Outside the court Drummond said: "These actions against me have of course crippled me financially as intended so I have no savings left and I have to bring up three children. I have had to move my children to a cheap school.
"But had it not been for tremendous support from readers I would no doubt have been in jail by now. Not because I have written anything that is untrue – no court has ruled that I have written anything which is untrue, but because I would not have been able to pay bail. I am not a supporter of Thailand's libel laws but I have to fight back."