AN OUTRAGEOUS ABUSE OF THAI CRIMINAL LIBEL LAWS –
A British scientist who went through five years of hell after revealing that Thailand's Director of Innovation stole his research for a PHd has finally been fully vindicated by a Thai court.
Dr Wyn Ellis, 55, from Morriston, Swansea, was attacked with bricks and forced to undergo nine criminal trials for 'violation' and 'defamation' of the man who is supposedly leading Thailand into the 21st century.
All but one was dismissed. But (Thursday) the Dusit Appeal Court in Bangkok overturned the last case and Ellis's name was cleared completely.
There appeared to be little doubt of his innocence. Ellis, an expert on organic farming, had shown how the Director of Innovation, Supachai Lorlowhakarn, had copied over 160 of 176 pages of his research into among other things growing asparagus and then presented it as his own to gain a PHd.
Supachai has since has had his PHd withdrawn by Bangkok's Chulalongkorn University on the grounds of plagiarism and serious ethical misconduct, and has been found guilty of criminal forgery. But his six month sentence was suspended and he was fined a mere 6000 Thai baht (£127.09).
Not only that but he was allowed to keep his job.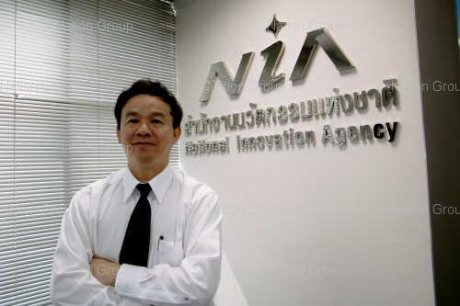 Meanwhile Dr. Ellis lost his job and was drained of all his cash, left with sometimes less than £100 to his name as the Thai authorities backed the prosecutions and the newspaper which carried his complaint sacrificed him to the courts.
Dr Ellis said, "I'm grateful to the Appeal Court for its vindication of the right of the individual to offer honest criticism of public officials and to report on anything that may affect their fitness for office. The court found that my comments to be truthful, legitimately made and in the public interest.
"It's high time that bad apples are weeded out."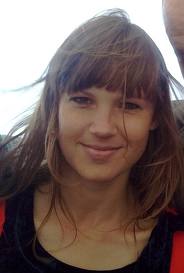 Erika Fry
The reporter who first covered the plagiarism case for the Bangkok Post, Erika Fry, later said she had to flee Thailand after the newspaper did a deal which left her and Ellis to stand trial, while the newspaper avoided prosecution. She later wrote her story for the Columbia Journalism Review.
Thailand's Director of Innovation was 'criminal forger'
Comment
Its hard to imagine a greater abuse of Thailand's criminal libel laws. The story speaks for itself. What's left to ask? Where indeed were the people at the Ministry? Where were the ethically minded? Where was the courageous campaigning investigative newspaper? Its hard to believe that this has happened in a city which has all the trappings of the modern world. The pressures on Dr. Ellis' private and work life must have been immense – but he has come through this with his held up high after surviving a beating that unfortunately Thailand can give so well. Bricks through his car windows! What century are we in?