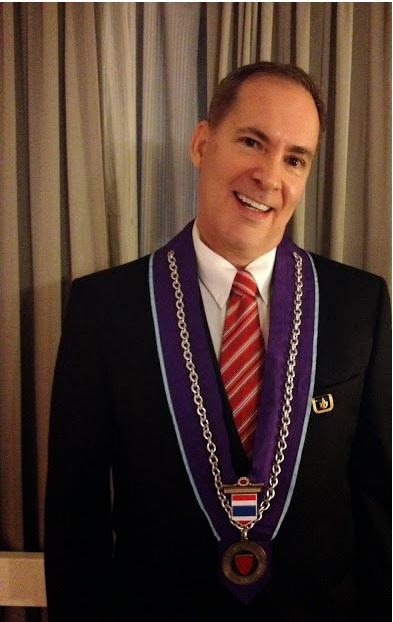 Gonged
Former Pattaya Times publisher is back on the internet and engaged in a reputation recovery bid as his trial continues over his alleged extortion of a health clinic in Pattaya.


Shaved suited and gonged Noyes is also promoting 'Spice' magazine once billed as Thailand's biggest gay magazine showing he is an all-round tolerant kind of guy.
This is odd because he sent me a summons and a similar summons to an English teacher in Thailand furiously rejecting any idea that he could gay and any such suggestion was highly libelous. Gay friendly?
He is suing over a joke photo-shopped picture pretending to show him at a gay parade.
But never mind 'Spice' magazine does not exist and indeed nor does the Pattaya Times any more. He has driven both into oblivion.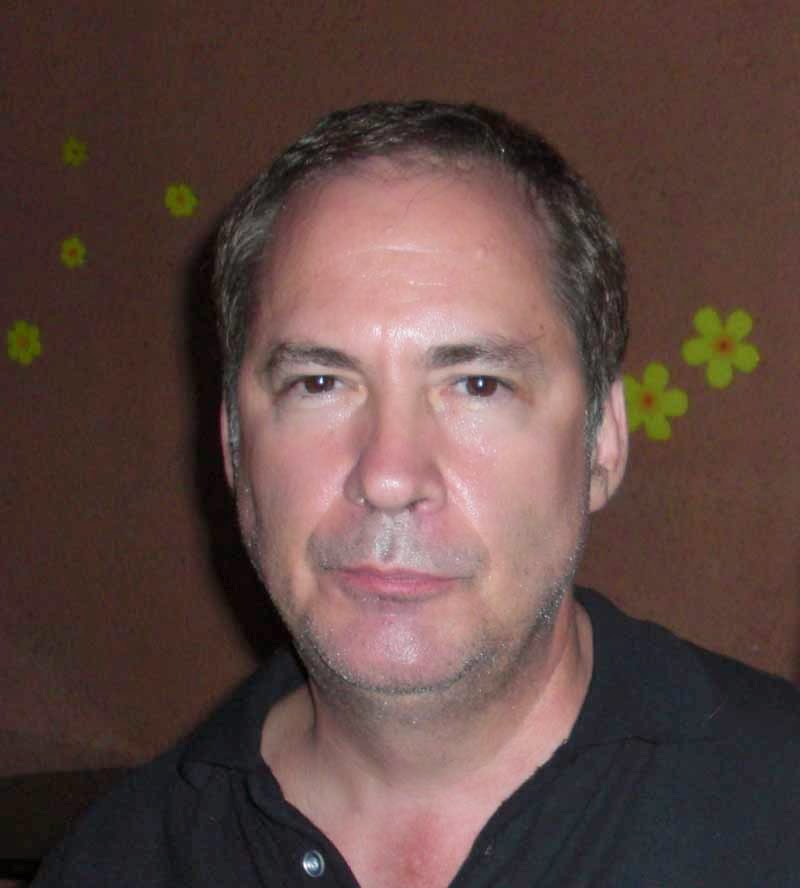 De-gonged
He also says his work with the Optimists, the Rotary Club, and the Pattaya Expats Club has brought him many friends in Pattaya.
Perhaps, but not at the Optimists Club, which was essentially closed down by Optimists International for nonpayment of fees, or at the Pattaya City Expats Club which failed to elect him into any position, or the Rotary Club which has not admitted him.
He founded a local branch of the Optimists in Pattaya but it did not last a year though it had some interesting members.
Noyes has also tried to clone this website here where he records I have been sent to jail. Wishful thinking I believe.

Leading citizen of Thailand? – Some mistake surely.
In Pattaya Court Drew Noyes and his common law wife Wanrapa Boonsu are charged with attempting to extort the Thonglor Clinic, Jomtien, initally asking for 7 million baht to stave off a police raid (where improper substances would presumably be found) and bad publicity in their Pattaya Times newspaper.
Noyes is also promoting his One Stop Service Center in Thepprasit Road, Pattaya. He says: "The PAPPA staff, taken over by One Stop Legal Services division, are among the most experienced legal services teams in Thailand".
This sounds a little bit odd as on several occasions his lawyers have failed to turn up in court. His long term litigator has packed his bags – and in Koh Samui he is relying on former convict Brian Goudie for his legal advice.
Finally: 'One Stop Legal Services is a well-respected, American-managed firm with office in both Pattaya and Bangkok, Thailand.'
Reader competition –
1.Where is the One Stop Legal Service Office in Bangkok?
2. What gong is he wearing?