THANK GOD THEY'VE STOPPED FLYING B52s!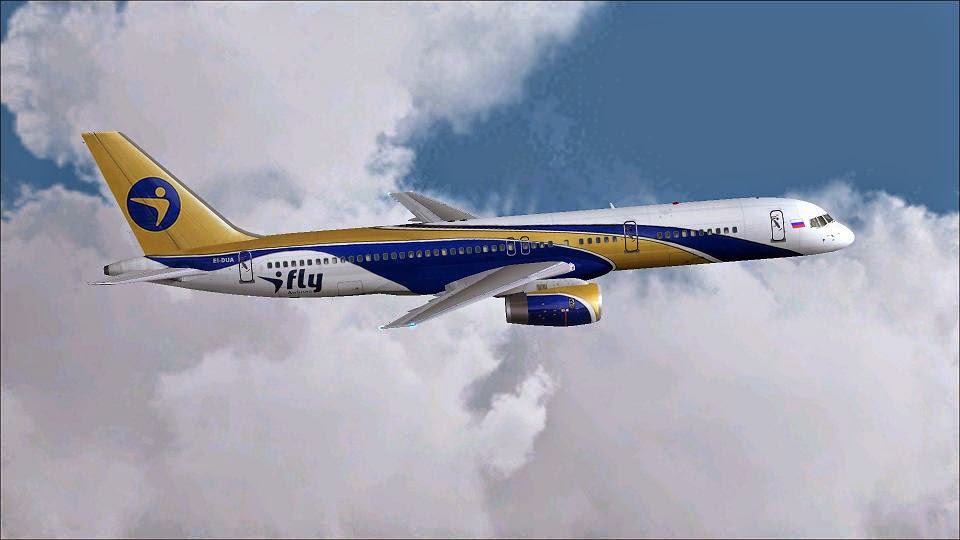 'Put your foot down Viktor. Show time at Oscars-a-go-go is at 11 pm!
I am not sure whether it was a result of a Captain of a Russian 'I Fly' jet making his final approach on a flight from Novosibirsk in Siberia to U-Tapao airport in eastern Thailand who caused the latest rumpus.
Before he had a chance to say: "Кабина экипажа, пожалуйста, займите свои места для посадки " (I think that's 'Cabin crew take your seats for landing') he was interrupted by the voice of a former British Honorary Consul announcing over the air waves on his Pattaya 105 FM the delights of his new a-go-go bar called in Pattaya 'Oscars'.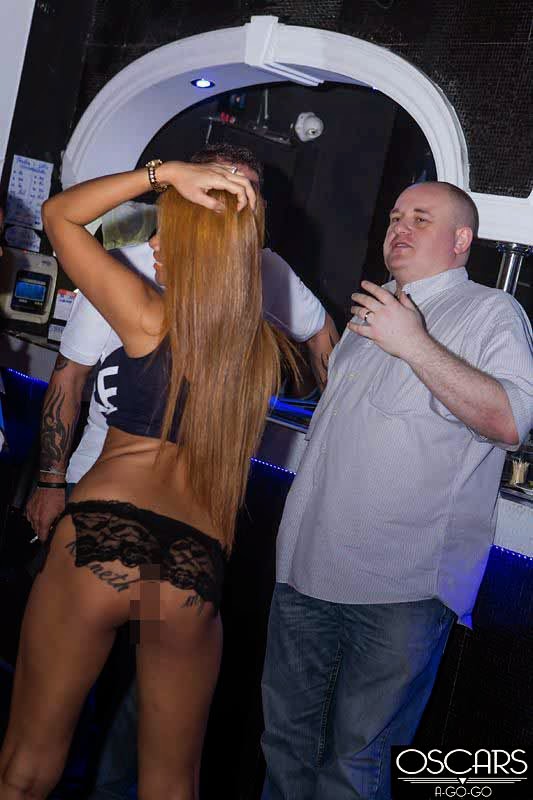 Book Bottom signing night at Oscars
No that can't be true surely? But some wise men say that if you broadcast on the wrong frequency at over 1000 megawatts you can interfere with aircraft transmission.
But, never mind, somebody made a report and what is true is that there has been a kerfuffle over control of the air waves in this controversial seaside resort which led recently to a delegation of two senators and 48 delegates, and radio technicians from the National Broadcasting and Telecommunications Commission of Thailand to the resort to lay down the rules.
Apparently there are a staggering 78 radio stations, mainly illegal, in the Banglamuang area. This why you apparently often get beauty tips, Lady Gaga and Barry Upton singing 'Pattaya Wonderland' all at the same time.
First deliberate stop was Pattaya People Radio owned by Niels Colov the reformed former Copenhagen gangland figure and now leader of the Pattaya Police Volunteers
Mr. Colov it was alleged by the Senator had broadcast at twice the permitted strength out of his transmitter and what's more was broadcasting not one but three stations out of it which was apparently against the law too.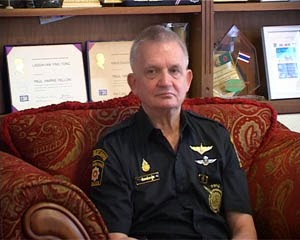 Niels Colov – U.N.C. (Unesco Cross)
But never mind. If he got his own house in order and conformed to the new book of rules then everything would by hunkydory and all the others would follow suit. But if not then he would join the scores of other stations which would be closed down.
It might also have been pointed out to him that newsreaders should not read the news out loud as if they are reading their morning newspaper, as in '12 People Killed in Bus Crash in Bangluamunag. Twenty Injured: Repeat: '12 people killed in bus crash in Pattaya, Twenty injured/"
Niels Colov, principally of the Pattaya People Media Corporation, but who has a police substation on his premises then, I guess, apparently needed to re-emphasise his position in Pattaya.
Cue: Do not forsake me oh my darling.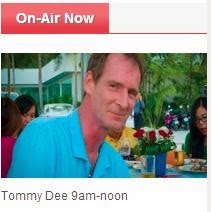 When this was translated one of the senators returned in part English something like:
"If you think you are a big shot around here. Well let me tell you I can have you closed down right now."
The 48 man delegation was then taken off to a local Russian Radio Station and then went off to party and Niels was asked by a member of staff: 'What did you learn in school today?'
Now I guess not even Barry Upton singing 'Pattaya Wonderland' could break the ice on that.
But at this stage I should point out that this altercation was later vehemently denied by Tommy Dee of Pattaya Radio 103 who was also in at the meeting, but who does not speak Thai.
"Absolutely not," he said.
"It does not make sense. Why on earth would Niels want to take on these people? They know their business. It was a very amicable meeting. We all have the same goals.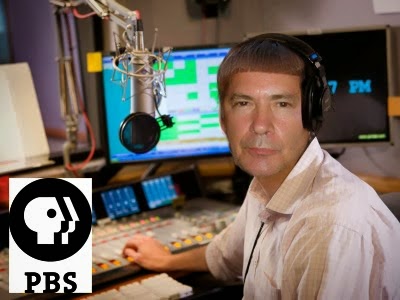 The prospect of radio closures in Pattaya may worry this former drive-time host in Knoxville, Tennessee.
Picture photoshopped.
"What's true is that there are scores of pirate radio stations out there popping up all the time. Many close when they get their first electricity bill. The sooner the airwaves are cleaned up the better," said Tommy.