KOH TAO MURDERS: HUMAN RIGHTS COMMISSION TO SUMMONS OFFICERS ON THE GROUND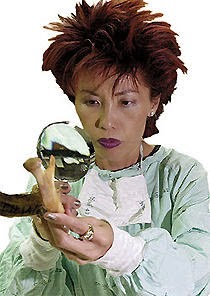 Porntip
Senior police officers involved in the Koh Tao murder investigation today appeared before a board of the National Human Rights Commission of Thailand to answer allegations about the torture of Burmese migrant workers and suspects.


The HRC has now it says received 'credible information' on torture and next Monday will call officers who were working on the ground to give evidence.

Niran
Present at the meeting today was Dr. Porntip Rojanansunam, Director of the Central Institute of Forensic Science, and Niran Pitakwatchara, Human Rights Commissioner for Thailand.
Among those questioned was Police Colonel Prachuam Ruangtong, Superintendent of Koh Phangan Police station.
Dr.Porntip has already been critical of the police investigation into the murders of Hannah Witheridge and David Miller, and the double rape of Hannah saying the investigation was destroyed on the first day.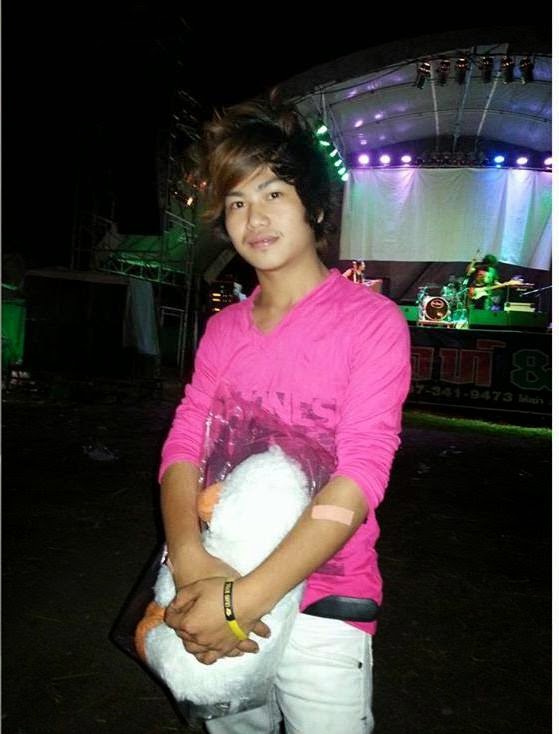 Suspect Win Zaw Htun with cuddly bird won at a fair
– The face of a killer?
The crime scene was interfered with. Potential suspects were allowed to trample over the site, and police failed to bring in an independent forensic pathologist.
It was vital and in the interests of justice that this work was done independently of police. But in this case police had retained control over all aspects of the case.
So far allegations of torture have included beatings by the police and interpreter of the suspects, the pouring of scalding water over other Burmese migrant workers, allegations that police stood on the arms and legs of Ko Ko Maung (the third man now released) while another jumped up and down on his chest, and allegations by a taxi driver who said he was beaten then offered the equivalent 700,000 Thai baht (US$21,657) to implicate members of a football team.
The latest allegations also suggested the use of plastic bags for suffocation.
While Thai authorities are having trouble getting people to believe they have arrested the right people for the murders, reports are coming in from Koh Samui that visitors attempting meet with 21-year-olds Win Zaw Htun and Zaw Lin or just bring them food are being intimidated and having their details transmitted back to authorities on Koh Tao adding to a climate of fear.
All visits are being refused except for by lawyers.
************************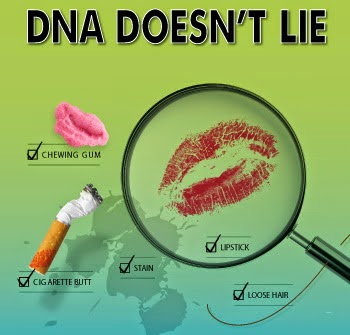 COMMENT: This site is still getting bombarded with private messages declaring the innocence of the two young Burmese and naming the alleged real Thai killers, a few letters relate to an alleged argument Hannah is said to have had in a local bar with David going to her aid.
All I can suggest to these people is in that case take the alleged killers' DNA. It's your choice.
Save it for a rainy day or if you really believe you have something send it with your contact details to 'Real Killer's DNA', Crime Liaison Office, British Embassy, or Myanmar Embassy naming the person and how the DNA was taken.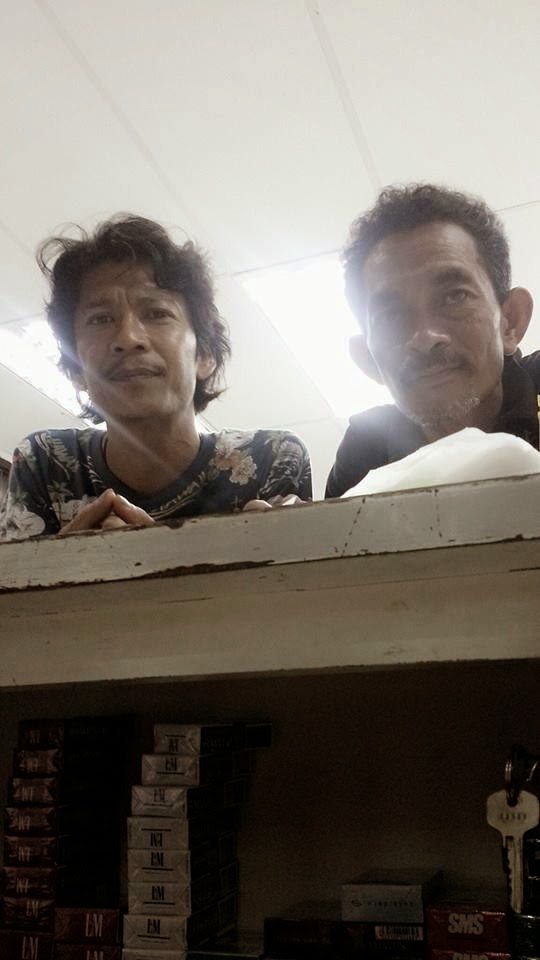 Amateur sleuths
But first, for a commercial price, not expensive, you can even get a DNA profile from various labs in Thailand. It works. I've done it. The Embassies I am sure would appreciate the extra effort as I am sure they will not thank me for for the scores of cigarette butts or chewed gum and used hankies, beer glasses, blocking up their entrances.
None of this would of course be valid in a court of law. But it cleared up some doubts I had in the past on another murder. Proper tests can be legally applied for.
And you won't be the first to do some amateur sleuthing and you don't need to threaten to hang the victim from a tree up a hill.
British police have in the past requested Thai police to DNA test a potential suspect. It was a very long operation.
People of course have the right not to submit themselves for DNA testing without due cause, that is of course excepting Burmese migrant workers.
******************************
Help send killers to firing squad?
COMMENT: Meanwhile the Thai authorities have apparently invited the parents of David and Hannah to join in the prosecution. The offer comes from prosecutor Thawachai Siangjaew reported in the Mail on Sunday.
It's all a bit meaningless but The Daily Star takes it one step further with the headline 'Help us send killers to firing squad say family of murdered backpackers'.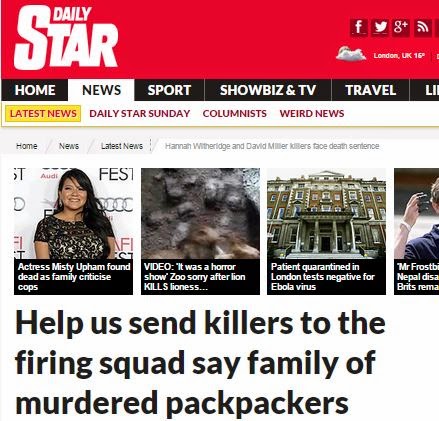 Ignoring the fact that Thailand does not execute by firing squad, and when it did the squad was just one man, who shot the victim in the back, I'm guessing that should read 'say families of murdered backpackers' or 'says family of murdered backpacker'.
But in fact neither of the families have said such a thing at all. And it certainly does not look like they will join the prosecution of these two young Burmese – not until the British police report. They have merely stated: "We hope the right people are found and brought to justice".
But they could take advantage of this to give them rights to what the prosecution has.
When Vanessa Arscott and Adam Lloyd were murdered by a policeman in Kanchanaburi their parents' entered a joint prosecution. The purpose of that was to ensure that the prosecution went ahead in an honest manner as the the murderer Somchai Wisetsingh was a man of influence and had been Kanchanaburi's ' Policeman of the Year'.

And ignore the debate about how much investigating British police will be able to do. The answer to that has always been 'none'. It's what they find out about what has already been done which is the key factor and what they bring to the table.