HIGH NOON IN THE SAMUI ARCHIPELAGO?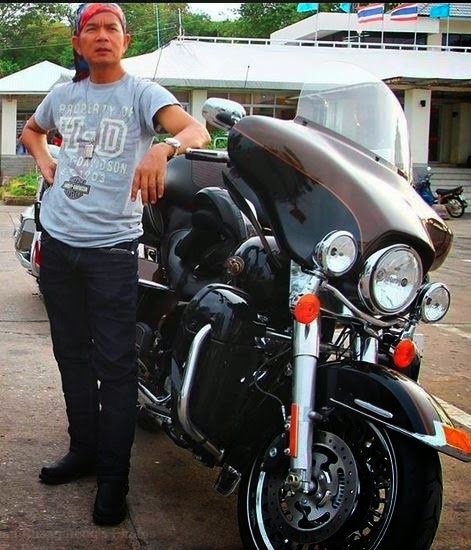 Head of Koh Phangan Police – He could join the 'Outlaws'
British police might be well advised to send two teams to investigate the murders of Hannah Witheridge and David Miller when they take up the offer by Prime Minister General Prauth Chan-ocha.
The first time should be the official one – the second team should come as tourists and operate without a minder but they should not go biking with Police Colonel Prachum, head of Koh Phangan Police and an integral part of the investigation who may have heard that the Thai Presidency for the 'Outlaws' motorcycle club has been up for grabs.
There are contradictory statements about what they will or not be able to do from the Prime Minister himself. Those contradictions echo throughout the system.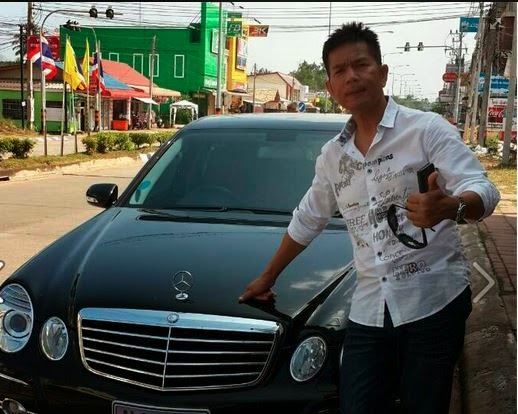 Prachum likes the Merc. He could be a lot richer than the arriving British detectives – which is what counts.
Yet there are organisations and perhaps even witnesses here who would wish to talk directly to British detectives, something the current authorities it appears might not wish to happen. The Thai Police view and the government view is that the murder is solved. The case is closed.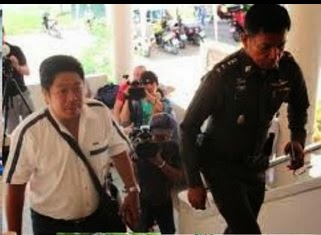 Village head with Prachum
Take this from today's Bangkok Post:
"Police are ready to cooperate with British observers in the case of two British tourists murdered on Koh Tao, according to Pol Col Prachum Ruangthong, superintendent of Phangan police station".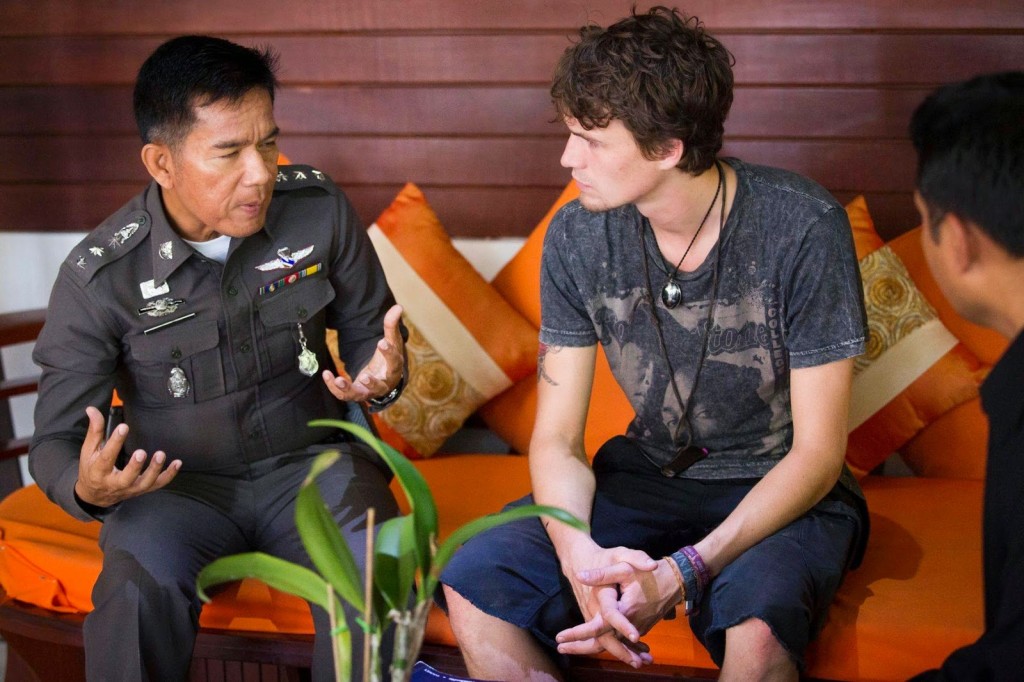 Prachum with Sean McAnna
But today at the National Human Rights Commission, a source told me, Colonel Prachum was emphatic they would not assist British police in any investigation. The matter was closed. End of story.
Members of the NHCR are concerned. They want to talk to British police. There have been all sorts of mentions of island 'mafias', extra police income from island 'families' etc. Police say there are no mafias on the island.
Meanwhile the NHCR has summonsed some eight different police teams to a hearing next week. The NHRC's brief at the moment is to examine allegations of torture, not the guilt or innocence of the accused.