"I WAS AIMING AT SOMEONE ELSE!"
From Andrew Drummond, Koh Phangan, Thailand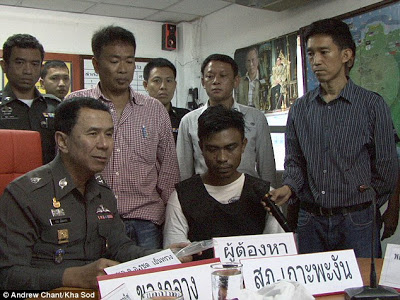 The man accused of shooting 22-year-old Stephen Ashton at a
New Year party on the Thai island of Koh Phangan apologised in court today and
said he never meant to hit a foreigner.
Ekkapan Kaewkla, 26, told a court in the neighbouring larger
island of Koh Samui that it was a mistake.
"I was aiming at someone else but the foreigner got in the way."
He already had his finger pressured on the trigger.
Kaewkla was remanded in custody to prison in Koh Samui for
12 days. It is not clear when the full
case will be heard. But under Thai law the trial should begin within 84 days.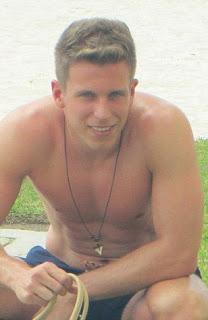 Stephen Ashton
Even if the accused pleads guilty the court will have to
hear the testimony of all the witnesses.
If there are foreign witnesses and police have interviewed
foreigners they would need to testify before leaving the country.
The court has not accepted a plea from him for charges which
police said would be manslaughter and illegal possession of a gun.
Kaewkla handcuffed said 'Sorry' to the media and other
foreigners in the court.
Stephen Ashton's family earlier issued statement saying that they
were devastated that he should be shot as an innocent bystander.
The Foreign Office has warned Britons to be especially
careful in the Samui Archipelego. This follows regular reports of rapes,
stabbings and the shooting of not only Ashton but a 28-year-old Briton on Koh Phangan last
August. He was hit in the leg and survived.
——————