Thai Killer May Face Light Sentence
The family of Stephen Ashton issued a statement today expressing their devastation at his death as an innocent bystander.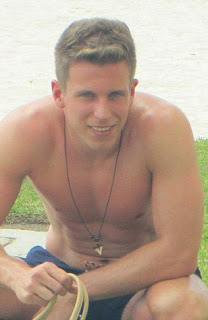 And as they did so the Royal Thai Police announced that the alleged shooter would be charged with manslaughter and illegally carrying a fire-arm.
This may be of little comfort to the family reeling from the shock of the shooting of 22-year-old Stephen – who was taking a long break travelling to Australia – after leaving a job in the city, on the Thai party island of Koh Phangan early on New year's morning.
Historically the country's courts have handed out comparatively light sentences for manslaughter. Especially if the killer co-operates with the police.
These can be just two to three years – and have even been suspended in some cases including one in Bangkok.
Foreign diplomats were watching the situation closely. Many Embassies had made representations about safety issues on the Thai islands of Phuket, Koh Samui and Koh Phangan.
Most of those issues have yet to be resolved.
British Ambassador Mark Kent has headed on a tour of the south. It was pre-scheduled but now he will be heading first to Koh Samui and Koh Phangan and will visit the murder scene on Friday. He is not expected to meet with Stephen's mother Diana, who last night was recovering from the shock and lack of sleep back home in Purley
The family ins their statement issued through the Foreign Office said that they were "completely devastated by the loss of Stephen from our lives"
"He has been taken away from us in such cruel and tragic circumstances in which he was an innocent bystander simply enjoying New Year celebrations."
Britons are at the top of the victims list in the Samui Archipelago in the Gulf of Thailand, and there is a serious event involving a tourist at almost every one of the Full Moon Party's on Haadrin Beach, where Ashton was shot outside the Zoom bar.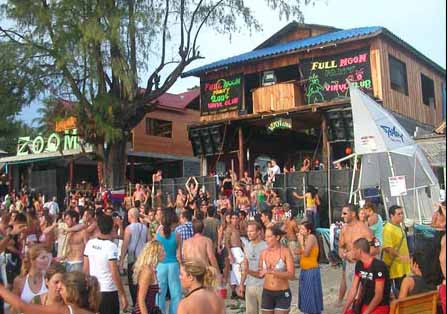 Outside the Zoom Bar on Koh Phangan where Steven Aashton was shot.
Last year was a particularly bad one for British tourists. In May there was a stabbing of a Briton, in July two British women made reports of rape, in August a 28-year-old man from London was shot in the leg, and in September another rape was reported.
Back in 2004 three Thai people died in a shoot out on Haadrin Beach and four years ago an Israeli tourist was stabbed to death.
These sort of incidents are just those reported to Consular officials. Many more victims, particularly of rape, do not report attacks to police but leave the island immediately.
The Foreign Office was forced to put out a warning about roaming Thai gangs.
It is unclear at this stage whether the Thais will go for a quick trial of 26-year-old Ekkapan Kaewkla to appease international concern or put the case through the usual process in which case conviction could be two years ago.
Ekkapan has told police that he pulled his home made gun after a fist fight broke out between his group and another group of Thai men at the Zoom Bar on Haadrin Beach. He did this because, he said, his group was losing and outnumbered. He did not intend to shoot a foreigner.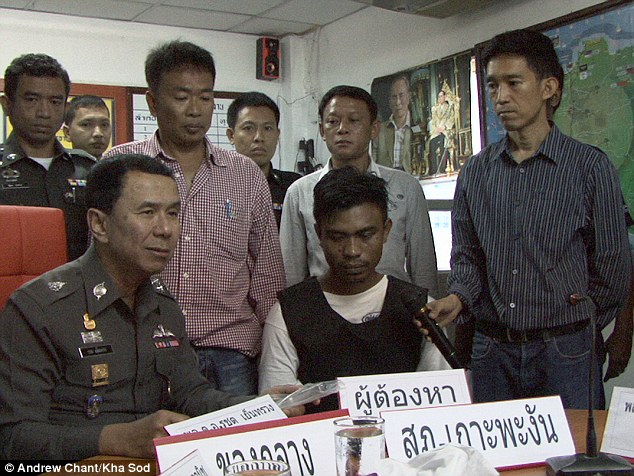 Ekkapan Kaewkla interviewed by Thai police
There were however indications from senior police arriving from the Regional headquarters on the mainland at Surat Thani thatm as in the case of Katherine Horton, 23, who was murdered and raped in Koh Samui on New Year's Day 2006., they would go for a speedy process.
In that case three fishermen were arrested tried and sentenced within two weeks.