WOMAN WAS DRAGGED AWAY BY FOUR MEN IN A PICK-UP TRUCK.
RAPED ON A BALCONY WALKWAY-
From Andrew Drummond,
Bangkok-
Police in Thailand are seeking four men who allegedly gang raped a student of the University of the Highlands and Islands at the weekend.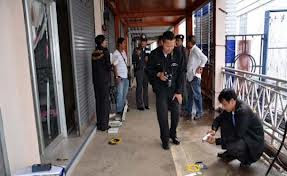 Second floor walkway next to Robinson's where the attack took place
The 20-year-old student believed to be from Fort William, Inverness-shire, was attacked in the Southern Provincial capital of Nakorn Sri Thammarat in the early house of Saturday morning.
Police said she was taken by four Thai men who were driving around in pick-up truck when they spotted her and dragged her away as she came out of a late night restaurant, popular because it served after hour's drinks.
Police said, and the girl admitted, that she was drunk and had been deserted by a fellow traveller from South Africa after both had been advised to leave the Nakorn Vientiane Restaurant because of their condition.
They had earlier been drinking at the Rock 99 Bar in Thawang Market, Nakorn Sri Thammarat.
The men were reported to have taken her to the balcony of a neighbouring building where they carried out their attack. She was found at 5am.
Police Lt. Col. Niti Boonjan, in charge of the investigation said: "The victim had been in Nakorn Sri Thammarat province for only 2 weeks.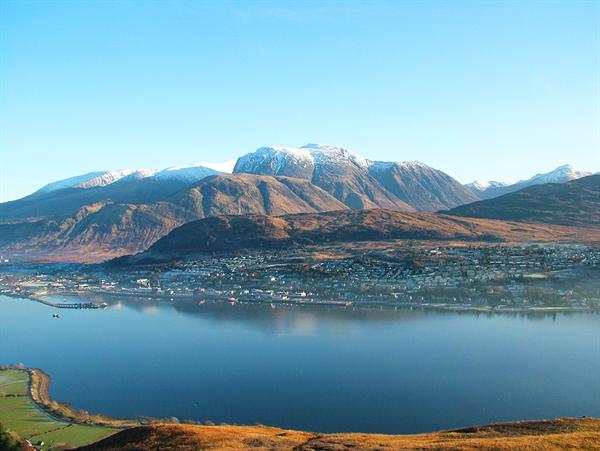 Fort William with Ben Nevis in the background
"She had applied to be an English teacher at Sritharmmaratsuksa School. She was still waiting for the school to reply to her job application. She had scratches on her body and she was taken to hospital for forensic tests.
"She was found crying on the second floor balcony."
The University of the Highlands and Islands has campuses throughout the West Highlands, Inverness and the Orkney Islands. Fort William is the centre for the West Highland College of UHI.