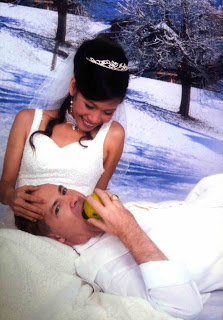 RELATIONS STRAINED MOMENTARILY BUT DIPLOMATIC INCIDENT AVERTED-
Thailand's Ministry of Foreign Affairs and the Public Relations Department have backed journalist Andrew Drummond after a failed bid by a dodgy Pattaya publisher to have his working credentials revoked.
A spokesman for the Ministry of Foreign Affairs said it had received a letter and a call from Wanrapa Boonsu, of the Pattaya Times, a now defunct unregistered newspaper, calling for his journalist credentials to be withdrawn, but would be taking no action.
Ms Wanrapa did not mention that she was in court on fraud charges, the spokesman added, but in any case Mr. Drummond has not been found guilty of any offence.
Ms Wanrapa, the common-law- wife of Drew Walter Noyes, who is also in court with Ms Boonsu on charges of the attempted extortion of the Thonglor Clinic in Jomtien of 2.3 million baht, and in the civil court for allegedly misappropriating 2.5 million baht from Dutch businessmen Theo van der schaaf, had also complained in writing to the Department of Labour and the Public Relations Department of Thailand and through the government hot-line 1111.
Due to a clerical error Andrew Drummond's press card was withdrawn on paper at least for two days but quickly re-instated.
The Director General of the PRD Foreign Affairs Press Department wrote to Ms Boonsu last month to confirm Andrew Drummond's status as an accredited correspondent, but she has so far declined to publish.
"We have no intention of depriving the press of freedom", said the Director of Foreign Affairs, PRD.
Indeed on a story published on September 1st she still insisted my accreditation had been revoked.
Mr. Noyes created the Pattaya Times newspaper with Ms Boonsu to draw business to their companies PAPPA Co. Ltd, and One Stop Service Center which make money out of foreigners with problems in Pattaya.
Their actions have been continually exposed by Andrew Drummond on this website.
The cases mentioned by Ms Wanrapa Boonsu as a reason for withdrawing his accreditation were of libel under the criminal code and libel under the computer crimes act. Specifically the libels referred to a picture published on Facebook by Mangus Evans of Niels Colov, publisher of the Pattaya People Media, under the caption 'Been to Jail' and of Ms Boonsu and Mr. Noyes at the time of their arrest for extortion saying 'Going to Jail'.
Andrew Drummond reproduced the picture on his site to demonstrate the actions by Mr. Colov, leader of Pattaya Police Foreign Volunteers and Drew Noyes to silence 'Mangus Evans' – a pseudonym for one of their detractors.

Left, Niels Colov in Copenhagen paying a home visit to career criminal Lone Fristrup Jensen and, right, Noyes and
Wanrapa Boonsu at the time of their arrest for attempting to extort the Pattaya clinic out of 2.3 million baht.
An identical case brought by Drew Noyes has already been dismissed by the Pattaya Provincial Court. But Noyes insisted his common law wife press ahead.
The case had been unaccepted because Andrew Drummond was not in court on the day to challenge it.
Andrew Drummond said today: "I am of course delighted with the course taken both by the Public Relations Department and Ministry of Foreign Affairs. But I was never concerned. I did not know what had happened when I was out shopping and I got a call from the PRD.
"She asked me if I was all right. And not to worry. My press credentials were okay. It was only after that that I saw a story in the Pattaya Times Online botch up saying they had been withdrawn.
"It seems there was a clerical error and as two letters had come in – one from 1111 – it had been mistaken as a government order. However when members of the public called in to query it they realised the mistake.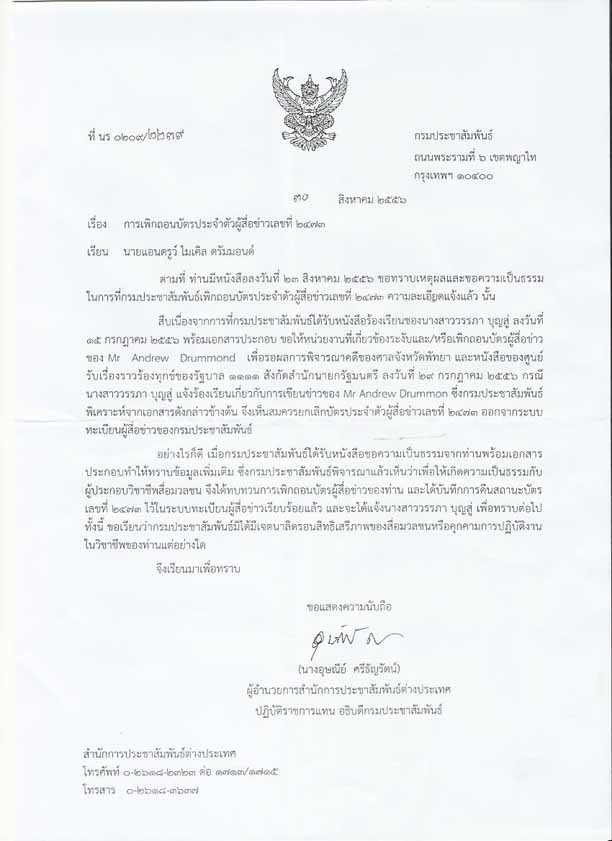 You're okay Andrew
"I have known people at the PRD for over 20 years. They are absolutely wonderful and we have had some laughs together. They know what goes on and it's really good to know I have their support. It's the same at the Ministry of Foreign Affairs. They stand apart and above all and are unlikely to be influenced by the likes of Noyes and Boonsu.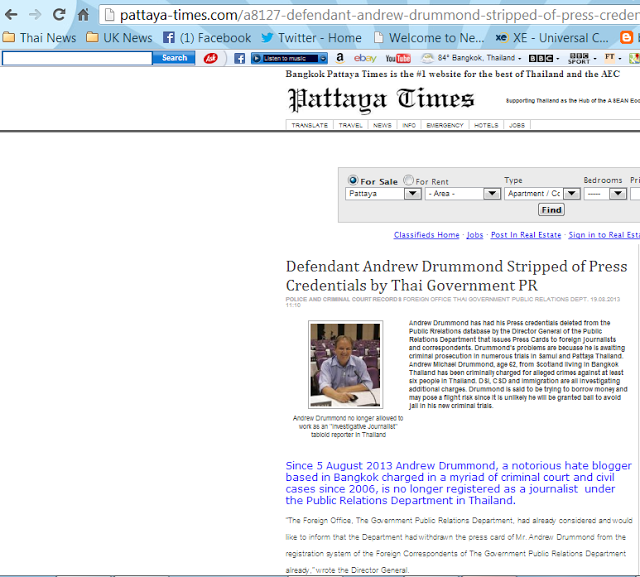 How Noyes and Boonsu present the news. They say I am being investigated by Immigration, DSI, CSD and have
six cases against me in Pattaya and Koh Samui and may pose a flight risk!
"The PRD and Ministry of Foreign Afffairs have been given full files on the matters concerning Ms Boonsu and Drew Noyes and also the documentary 'Men in Suits and Influential People'. Their action has probably drawn attention to their activities and that of Brian Goudie, and David Hanks."
He added: "I have always considered that with their fraud charges Mr. Noyes and Ms Boonsu already had enough on their plate. They have consistently lied and said they have lodged up to 64 complaints against me and up to 12 other people were suing me. This of course is not true. It does appear however that they have do not have enough on their plate and I have now accepted legal advice and despite my objections to the workings of Thailand's libel laws will now take punitive action against them in the courts in Bangkok. I understand I am not the only person who has no alternative but to take such action."
THE FIGHT NOYES BACK FUND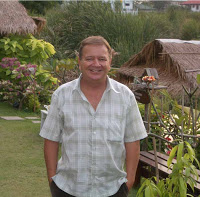 Readers to this site have been remarkably generous something for which I will always be grateful. These battles are of course financially debilitating but I believe we can easily cap our case at 100,000. If 100 of you out there send me a 1000 we can do it. Even 50 and we are half way there (But please only if you can afford it. I know times are tough for a lot at the moment.) You can donate through the paypal button – just choose goods to the value of, or contact me at this site. PS: I won't be a 'flight risk' until the end of next year!
Garuda Emblem
At NorRor 0209/2239
The Government Public Relations Department
Rama VI Road, Phayathai District,
Bangkok 10400
30 August 2013
Subject: Withdrawal Press Card of Foreign Correspondents no. 2437
To: Mr. Andrew Michael Drummond
Regarding to your letter, dated on 23 August 2013, to related department for the Reason of cancellation and/or withdrawal a press card of Mr. Andrew Drummond Press no. 2473
Because The Foreign Office, The Government Public Relations Department, received letter date 15 July 2013 from Miss Wanrapa Boonsu request for cancellation and/or withdrawal a press card of Mr. Andrew Drummond in order to wait for the hearing from Pattaya Provincial Court with the case of libel as had been notified, also the letter to The Complaint Center in 1111 under the government of Prime Minister dated 29 July 2013, told about the news of Mr. Andrew Drummond written. The public relations department examined only one side of the documents mentioned above. Therefore need to cancel the identification number 2473 out from registration of the news media publicity.
However, The Foreign Office, The Government Public Relations Department, had already considered your letter and documents support which you attachment dated on 23 August 2013, would like to inform that the Department had Record to reinstate the card number 2473 into the system already. Registered journalists, the press card of Mr. Andrew Drummond no. 2473 in the registration system of the Foreign Correspondents of The Government Public Relations Department. And will report to Miss Wanrapa Boonsu further information.
The Foreign Office, the Government Public Relations Department did not intend to deprive the freedom of the press, or by imprisonment in the professional practice of yours.

Submitted for your information.
Yours sincerely
Signed – Illegible-
(Mrs. Aussanee Srithanyarat)
Director of The Foreign Office
Acting for Director-General of The Government Public Relations Department
DIPLOMATIC INCIDENT AVERTED



Having received what he claims is a B.Sc in Journalism at the University of Tennessee Noyes has never been a journalist – in fact his course was more along the lines of marketing. Had he had more experience he would know that accreditations are a country to country arrangement (not up to the PRD anyway) and Thailand would not normally reject a request for accreditation verified by the British Embassy for a bona fide newspaper to have a correspondent in Thailand.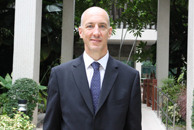 H.E. Mark Kent
Had my accreditation been seriously withdrawn the United Kingdom (and I know Ambassador Mark Kent would be champing at the bit) would of course have had to respond in kind and withdraw the accreditation of the most sensationalist Thai Rath reporter from Millwall on the grounds of spying for Buri Ram F.C. And so it would go on until the United Kingdom finally banned Thailand from watching British football matches. By this time of course DN would be six feet under from an unnatural death.
Drew Noyes and Wanrapa Boonsu of course print their own press accreditations.