PATTAYA TIMES WAS 'A TISSUE OF LIES',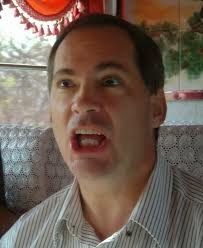 Drew Walter Noyes, the former publisher of the Pattaya Times newspaper, and his wife Wanrapa Bonsu, listed as the Editor, were ordered to surrender to bail at Bangkok Criminal Court yesterday on charges of criminal libel and libel against the Computer Crime Act.


British journalist Andrew Drummond is returning charges after successfully fighting and winning eleven out of 12 cases of criminal libel and libel under the Computer Crimes Act brought by Drew Noyes, Wanrapa Boonsu, and Brian Goudie. The 12th case is being appealed.
Andrew Drummond was found guilty of allowing a poster to make libelous remarks about David John Hanks, former owner of Masquerades Brothel in Keysborough, Melbourne and Drew Walter Noyes. A key issue in the case is the use of the term 'pimp' – a legal occupation in the state of Victoria, Australia – which was translated as 'maeng da' – cockroach.
In the latest case Andrew Drummond is suing Noyes, Boonsu and the Pattaya Times Online for claiming that his press credentials had been withdrawn in Thailand and he was variously being sought by the DSI, CSD and local police.
Drummond has campaigned against Noyes, who was exposed in the United States by the Morning Star in Wilmington, North Carolina, long before coming to Thailand and falsely claiming he had come by Royal proclamation to help the Bank of Thailand out of the Asian economic crisis at the time.
The Morning Star had described how Noyes biography contained a 'myriad of lies' and that he had a judgment against him for selling bogus and was not a man in whom you would entrust any money.
He also owed a developer US$80,000 and while claiming to be a big shot behind the World's Fair in Knoxville, Tennessee, his only connection to it was a friend who ran a stand selling spare ribs.
In Thailand Drummond found that Noyes had followed his old pattern of behavior.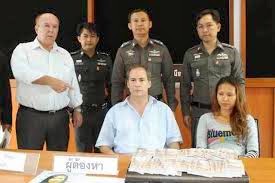 Noyes is currently on trial in Pattaya with Boonsu on a criminal case of extortion.
He is also being sued together with Boonsu in the civil court for the 2.5 million he had been entrusted to give a Thai woman by Dutchman Theo van der schaaf as part of a separation settlement.
After the court decision Drummond said: "It pains me to have to use laws I do not necessarily agree with particularly as I, with a lot of help from Noyes as he made it a tissue of lies, appear to have put the Pattaya Times out of business.. But the fact is these people have set upon a deliberate course of trying to drain me of all my cash and put me in jail. I called their bluff. Now the tide is turning."
Noyes will have to surrender to bail on the latest case on May 12th. On Thursday this week the Appeal Court will also announce their judgment in a case in which Drew Noyes is appealing the judges' decision to reject cases of criminal libel and libel under the Computer Crimes Act by publishing the satirical photograph below.
If the judges again reject Noyes claims – and an identical case brought by Wanrapa Boonsu was also dismissed – Drummond said he will counter sue.