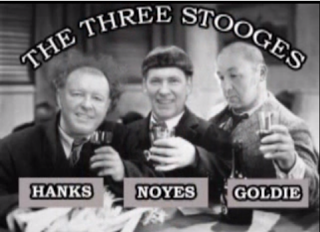 MY GIRL'S LEFT ME YOU SH*TE!




In an action packed day in Pattaya Provincial Court this week, lawyers for controversial American Drew Noyes suggested that journalist Andrew Drummond had set him up on an extortion charge, fake lawyer Brian Goudie refused to pay back an American woman US$300,000, and former brothel owner David Hanks said he wanted to go back to Australia.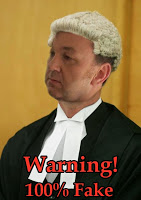 Love struck Goudie blocked the court exit and confronted journalist Andrew Drummond with the accusation: "My girlfriend has left me and it's all your fault. Her parents have read your website – Your day of reckoning will come. You sh*te"
This may explain his recent odd behavior on Facebook. The purpose of the website was indeed to warn people.
Earlier he had refused to settle with Barbara Fannelli Miller, of Madison, Wisconsin, and return the US$300,000 he had taken from her while pretending to be a lawyer and promising to get her son out of Nong Plalai prison, Banglamuang.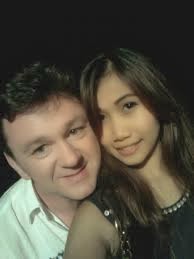 Goudie and his ex –
Goudie was ordered to return to the court on Friday when the case is expected to be set for trial and Goudie will be required to pay bail and surrender his passport.
A spokesman for Sukhothai International lawyers said: "We will be surprised if he turns up in court on Friday."
Lawyers further stated that contrary to stories put out by Goude on his asia-case-watch (er, as in legal case watch) there is no truth in his claims that police want another ex-girlfriend Nang in connection with removal of material from the 'Jaggie Thistle' bar in the Jomtien Complex.
This is the bar which Goudie, formerly Prisoner No E0000274 Brian Goldie in West Australia, where he was charged with theft from a mining company, acquired from Ulster drugs trafficker Jimmy 'Doc' Halliday before Halliday died of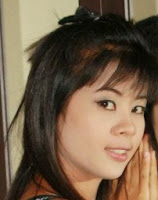 another ex-Nang
complications out of acquiring necrotising fasciitis in Nong Plalai prison.
Goudie is trying to wrestle control of the bar from Nang, who also cottoned on to him and realised something was up when we started videoing him in Jomtien last year.
At the night court in Pattaya Michel 'Mike' Goulet, joint director of the Thonglor Clinic, Jomtien, who it is alleged Drew Noyes tried to extort 7 million then 2.3 million baht from (on penalty of a police raid and bad publicity in the Pattaya Times) denied conspiring with Andrew Drummond to have Noyes arrested.
"I had never met Andrew Drummond. I did not know about his website. But after the arrest I did find the website and wished I had found it earlier," he told the court.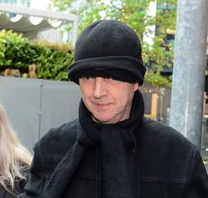 Ray Teret – on bail
On a new anti-Drummond website (His fifth so far. He went to internet school with Jimmy Savile's chauffeur Ray Teret) Noyes claims:
"If it was not set up , then why was 100, 000 baht displayed in two rows of 25 stacks each stack containing 2 bills on an oversize brief case it appears to many that the briefcase is full of much more cash in the "Perp Walk" photo of my wife and me at the Press Conference?
" If the whole arrest was not set up, then How the Police Station Press Conference organized for 10:00am Saturday morning when the arrest was at 9:30pm Friday night for such common case as "attempted extortion" which many say occurs hourly in Thailand?
"Why did the Plaintiff, Thonglor Clinic's Dr. Michelle Golet, (sic) contact a journalist with the grudge against us, Andrew Drummond , first instead of going to the police if he really felt he was in danger?"
Actually Mike Goulet did go to the police first.
Noyes also claims that Dutchman Theo van der schaaf also conspired with Andrew Drummond to bring charges against him. Drew Noyes faces cross examination in this case on December 4th.
"HE FIRED US AFTER TALKING TO ANDREW DRUMMOND AND AFTER WE HAD FILED THE COURT CASES ON HIS BEHALF AND BLOCKED THE SALE OF THE HOUSE AT THE LAND OFFICE FOR HIS PROTECTION SO SHE COULD NOT SELL IT.
ANDREW DRUMMOND HAS FALSELY CLAIMED I, DREW NOYES, HAVE BEEN CHARGED WITH FRAUD. I HAVE NEVER BEEN CHARGED WITH FRAUD ANYWHERE IN THE WORLD, EVER. MR. DRUMMOND ALSO CLAIMS I WAS CONVICTED OF FRAUD AND USES A 20-YEAR-OLD CIVIL COURT JUDGEMENT AGAINST A FIRM WHERE I WORKED THAT CIVIL CASE HAS SINCE EXPIRED."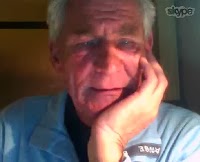 Theo
Andrew Drummond can confirm that he did not know Theo van der schaaf before Noyes allegedly took more than 2.5 million baht from him. However Drummond did tell Mr. Schaaf he should seek legal advice. He had no prior knowledge of Noyes arrest for extortion and no involvement.
The 2.5 million baht Noyes is alleged to have taken is cash supposed to have been given to schaaf's ex-girlfriend as part of a house settlement. The woman called local police on Noyes' team when they ventured to Hua Hin. An office diary now in the hands of this site shows how Noyes intended to carve up van der schaaf's money.
The civil judgment against Drew Noyes has not expired it was renewed last year and will be renewed until Mr. Noyes is called to answer. The judgment is to the value of US$72,000 and is against not a company Noyes was an employee of – it was a company of one person – Drew Noyes. Noyes had outlasted his welcome in California and North Carolina.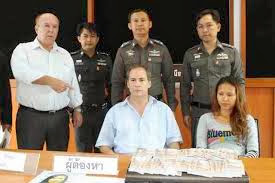 Noyes and Wanrapa Boonsu up for extortion.
When he fell out with van der schaaf he comically described his former client as a 'porn film producer' and his girlfriend as a 'mamasan'.
Lawyers for Drew Noyes said his witness David Hanks needed to go to Australia urgently on business, though this may be yet another a delaying tactic. Hanks has been charged with illegal money lending to Russians in Pattaya (at 60 per cent per month) – after an investigation by the Department of Special Investigations.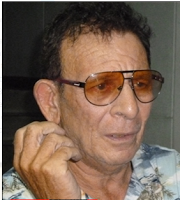 Andrew Drummond was at Pattaya Court to monitor the case of 66-year-old Paul Shapiro, from New Jersey, who was up on child abuse charges. He thought ICE (US Immigration and Customs Enforcement) were monitoring this case.
For some reason Thai Police did not originally produce the videos and stills to the court, which they produced at the original press conference. They have now, after a complaint. There is concern that while many arrests are trumpeted, the conviction rate does not reflect the arrest success rate in Pattaya
Defence lawyers are have been challenging the taped material saying it's not clear enough to identify the boy. This is not surprising as the boy's head is down most of the time.
* Counter suits are now beginning against Noyes and Goudie. A supporter of this site Ally Cooper is also lodging cases of libel under both Criminal Law and the Computer Crime Act. New charges will be filed this week in Bangkok against Drew Noyes with regard to his latest internet missive and false claims made about what had been written on this site.
UPDATE: The Noyes extortion case has been adjourned until February when the defence will give evidence. Drew Noyes asked for a special hearing as his chief witness David Hanks intended to return to Australia for medical treatment. If Hanks was not available as a witness – Hanks doctor would be called.


Drew Noyes has now got a Russian translator to disseminate bad news about Thonglor Clinic on a Russian forum.


MY WIFE MAY BE ABLE TO LOWER THE BRIBE AND SOFTEN THEM UP