GENTLE BEAUTIFUL PEOPLE V UGLY OGRES? WHAT NEXT?
(Picture-Ye Myint Aung – handsome?)
If, like me, you believe that sheer greed is causing western
countries to throw money into Burma and that perhaps they should hang on to
establish the smoke and mirrors of this beleaguered country first – then perhaps
you might want to trot along to the Foreign Correspondents Club of Thailand for
an event by Human Rights Watch.
Sure the gates to Burma have opened again and major foreign
companies are moving in and there is a tourist explosion. But let's hang on a minute here.
To all intents and purposes, according to HRW, and a lot of other people, the government is involved in the genocide, or at least ethnic cleansing of one of its minorities, the
Rohingya. And let's not forget what they
are doing to the Kachin minority.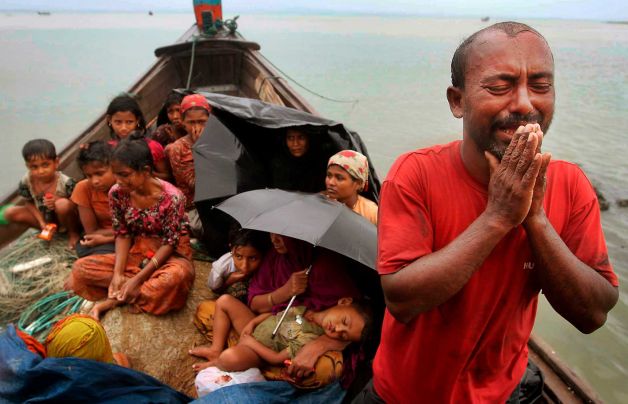 Pic – The Miller Project
A website down in Phuket – Phuketwan – has been consistently
flagging up what has been happening to the Rohingya in Thailand – and notifying
the international media too I assume.
Now they have been having a go at the inaction of Aung San
Suu Gyi. And they have a point. I interviewed her in 1988 after the mass
demonstrations and killing, in the lull before the military took full control
again. Of course it was not the major issue at the time, but it was a subject
she point blank did not want to discuss.
Who is not just a pretty face?
Phuketwan this week ran an
editorial
in which asked if she was racist.
They also produced the following dialogue from an AFP story in 2009.
"Perhaps the most convincing evidence that Burma's deeply
ingrained racism needs to be addressed remains a letter written in 2009 to Hong
Kong diplomats by then Consul General Ye Myint Aung, soon after the secret
"pushbacks" of Rohingya boats from Thailand were exposed.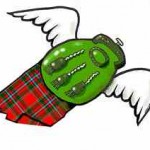 A Flying Sporran Comment
"He did not mince words. The Rohingya, he said, were "ugly
as ogres."

In a letter to all heads of foreign missions in Hong Kong
and local newspapers, he wrote: "In reality, Rohingya are neither 'Myanmar
people' nor Myanmar's ethnic group.
"You will see in the photos that their complexion is 'dark
brown,"' he added, noting that the complexion of Myanmese is "fair and soft,
good-looking as well.'
He noted that his own complexion is a "typical genuine
one" of the Myanmese "gentleman" and "you will accept how handsome your
colleague Mr Ye is."

"It is quite different from what you have seen and read in
the papers. (They are as ugly as ogres)," Ye Myint Aung wrote.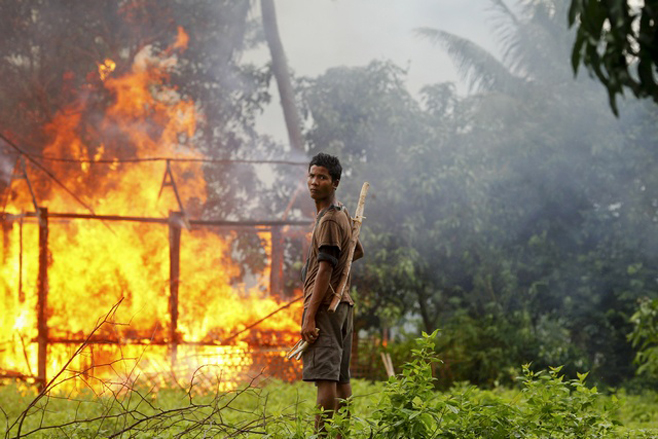 Here follows the HRW blurb for the event at the FCCT. If this did not, see if the HRW guys can raise
your ire. (To read an anti-colonial viewpoint you can of course go to Burmese Days – George Orwell)
Crimes Against Humanity and Ethnic Cleansing of Rohingya Muslims
in Burma's Arakan State
In June 2012, deadly violence erupted between Arakanese
Buddhists and Rohingya Muslims in four townships of Burma's Arakan State. In
October, after months of meetings and public statements promoting ethnic
cleansing, Arakanese mobs attacked Muslim communities in nine townships, razing
villages and killing residents.
State security forces operating in Arakan State
are implicated in failing to prevent atrocities or directly participating in
them. One soldier told a Muslim man who was pleading for protection as his
village was being burned: "The only thing you can do is pray to save your
lives."
Human Rights Watch's investigation, based on visits to
Arakan state and interviews with over 100 persons, uncovered clear evidence of
government complicity in ethnic cleansing and crimes against humanity against
Rohingya Muslims.
These abuses continue through today by authorities' actions
to deny aid and impose severe restrictions on movement of the estimated 125,000
internally displaced persons in Arakan state.
Human Rights Watch will release its report, "All You
Can Do is Pray": Crimes Against Humanity and Ethnic Cleansing of Rohingya
Muslims in Burma's Arakan State, at the FCCT on Monday, April 22, from 10:30 to
12:00.
Featured speakers will be: Phil Robertson, Deputy Director, Asia Division, Human Rights
Watch, Matt Smith, report author and consultant, Human Rights Watch.
The event is free and open to the public. For more information email: RobertP@hrw.org