Doing crime in Thailand? Turn yourself in to the country's most famous American.

Drew Noyes bagged 'blow job' and 'sex tourism' internet domains and ripped off a Thai Government investment website.

Now it is the turn of Thailand's Crime Suppression Division –

An American with a fraud judgment against him in the United States and on trial in Thailand for extortion, has now started a crime website in conjunction, he claims, with the Royal Thai Police's Crime Suppression Division.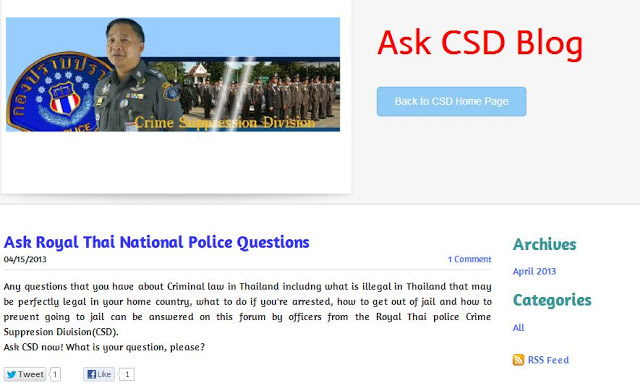 Drew Noyes' very own Crime Suppression Division site. He has now changed it from this


Under the label 'Ask CSD' Drew Noyes, who has also variously claimed to be an American lawyer, sky diver , marksman, entrepreneur, property advisor, and share broker, and to have spent '14 years in the service of the King of Thailand', now offers advice to foreigners on how to stay out of jail.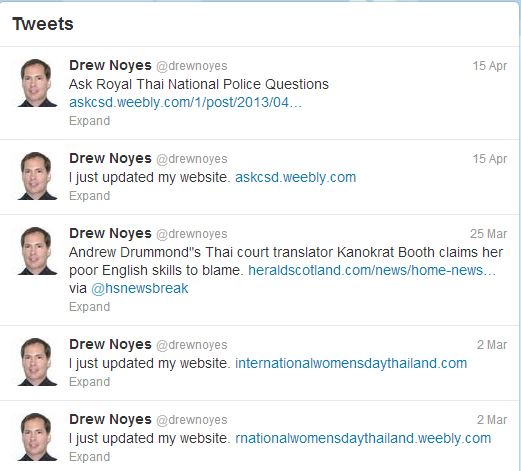 Noyes tweets
He has not answered a question I put to him on his site askscd.weebly.com about his own chances of escaping a jail sentence. But he has however said publicly that will never happen to him.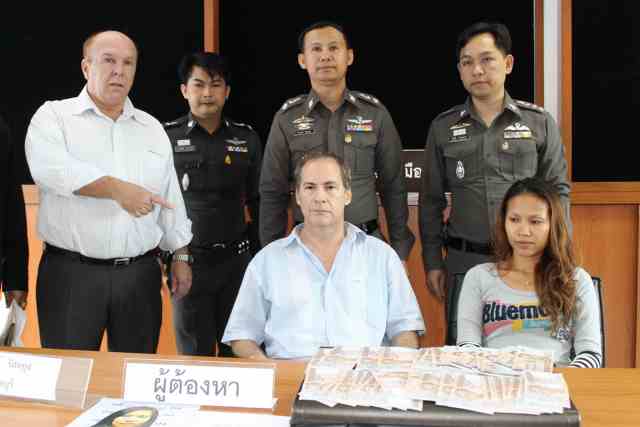 Drew Noyes arrested for attempted extortion of Thonglor Clinic, Jomtien, with common-law wife Wanrapa
"I am not going to jail" he says.
His astonishing 'AskCSD'website uses a picture lifted from the Crime Suppression Division's own website to promote his venture. Its not the first time he has been free and easy with Thai government organisations.
Last year Drew Noyes lifted a video from the government's 'One Start One Stop Service Centre' to promote his own company in Pattaya called 'One Stop Service Centers' – again set up to give advice to foreigners at a cost – theirs.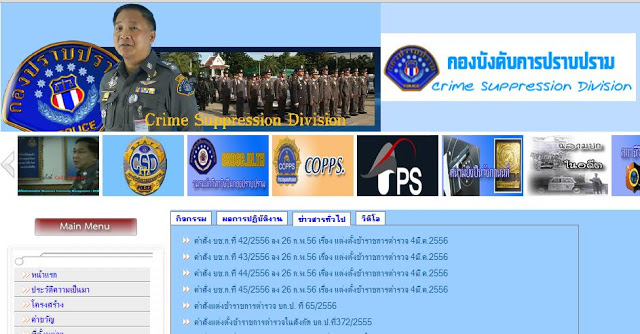 The real CSD site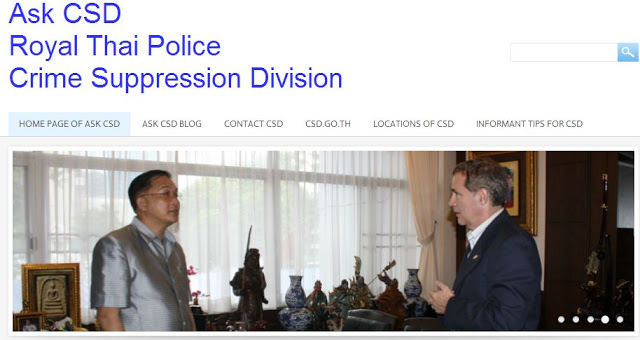 So now Drew Noyes has changed his CSD front page to this
Thailand's Board of Investment was not amused and he was forced to take the video of down after the following statement by Krongkanoke Managitjonggol, of OSOS, based in Chamchuri Square, Bangkok.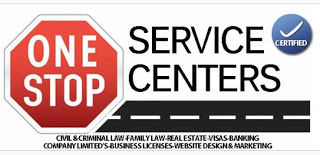 Certified? By whom?
"Our promotional video is being used illegally. We need to take action to ensure that people are not tricked. The video belongs to us. The service offered on his website does not."
If the rip-off of the Board of Investment's OSOS video was not outrageous enough, the artwork Noyes own 'One Stop' logo was not commissioned, but directly copied from a chain of mini-marts.
This picture also revolves on Noyes" new front page on his ASKCSD. Noyes on the left is next to Niels Colov at
yet another photo opportunity with CSD officers (and the Mayor of Pattaya). Niels Colov of the Pattaya People
media company was sentence to a jail term in Copenhagen for amongst other things pimping and coercion before coming to Thailand. – so are any expatriates going to confide in this site.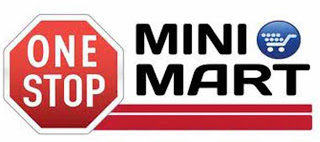 Now we get it. Basket case
The latest action by Noyes is all the more bizarre because last year he also invented an interview with the CSD boss for his then 'Pattaya Times'newspaper which stated that the CSD were hunting down British journalist Andrew Drummond (yours truly)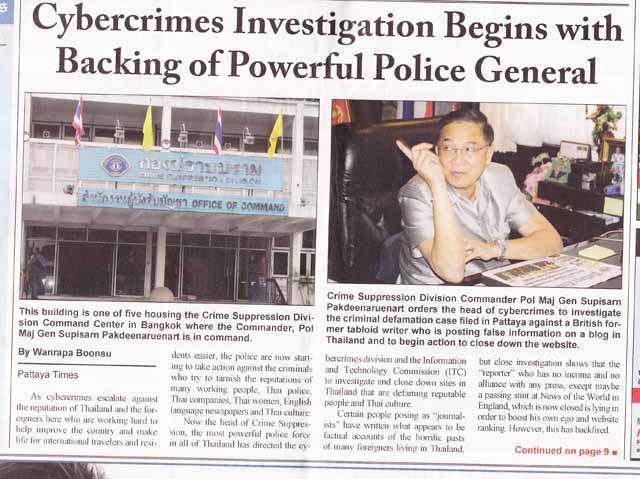 A Pattaya Times exclusive – written by Noyes'common-law wife Wanrapa
He wrote: "
'The Supreme Commander of Thailand's most powerful police division, the Crime Suppression Police, has ordered the Cyber Crimes Division and the Information and the Technology Commission (ITC) to assist the Royal Thai Police in Pattaya and Bangkok, saying, 'This is a very prominent foreigner in Thailand that this website is lying about for no reason except to hurt his reputation so close it down and catch the people responsible.'

'We will kick him out of Thailand and he cannot come back,' declared one investigator of the cyber crimes division when he read only a portion of the statements the blogger had written about the 'police and mafia controlling newspapers,' the representation of Pattaya as only a place of decadents and attacks on good people that were obviously just to hurt their businesses and reputations."

These statements were attributed to Police General Supisarn Pakdeenaruenart and unamed others but the CSD quickly replied with:
'We have spoken to the officers and department concerned and have been told that no such things were said.
'Mr. Drummond can be assured we are making no attempts to close his site down. Our enquiries show that a police officer in Pattaya wrote to the MICT asking them to close the site down. This is not the proper procedure.'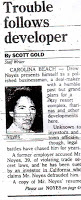 Noyes, 57, was exposed by the Wilmington Morning Star in North Carolina in the United States long before he came to Thailand. The newspaper described him as a man of 'myriad lies' pursued by lawyers with unflattering accusations.
The newspaper also associated Drew Noyes with assaults on women and share and property fraud – and he has a US$72,000 judgment against him for share fraud from the Superior Court in Orange County, California in favour of one Thomas Flanagan.
His exploits in Thailand have been chronicled on this site.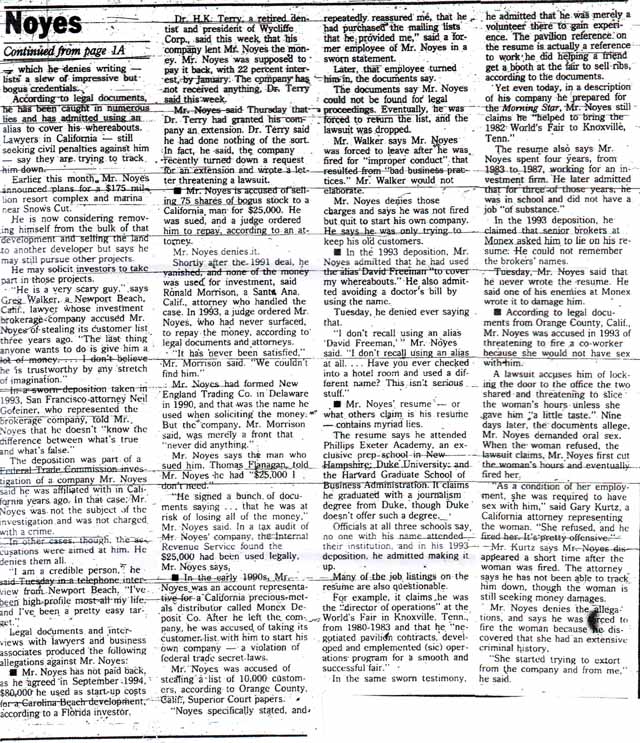 From the Wilmington Morning Star
======================================================================
He might need to re-write some of the information he gives to foreigners on his 'AskCSD' website. This is what he says – with comments and corrections afterwards from our own team of legal experts.
Thai jail is often referred to as the "Monkey House" because some have very low ceilings.

All jails are overcrowded because of arrested, young Thai "yaba" and "ice" drug users.

CSD offers educational programs to reform drug users and keep more kids and adults from using drugs.

Now 20 million visitors arrive in Thailand each year. Some use or sell these drugs. A few are fugitives on the run.

The US FBI says Las Vegas Nevada, Bangkok and Pattaya Thailand are the three top cities in the world where criminals try to hide.


Some normally law-abiding foreigners end up in Thai jails because they did not know they were committing a crime.


This website is to help foreigners understand Thai laws.
.

How Noyes advertised himself on Teakdoor.com

These are the most common crimes foreigners commit in Thailand:

Marijuana posession (sic) illegal here, but legal back home
Possession of prescription drugs bought from pharmacies can be illegal.
Defamation, libel and slander are Criminal offenses in Thailand
Steroids and HGH must be prescribed by a physician

Sex with a person under 18-years-old is a crime regardless if a fake ID is shown
Foreigners operating beer bars or go-gos can be charged with human trafficking

Making porn videos or photos is NOT illegal, but distributing or selling is illegal

Injuring or killing someone in a traffic accident can be a criminal offence
Thailand Computer Crimes Act of 2008 makes it criminal to hack or access data
Use the "Ask CSD Blog" to learn about how to stay out of Thai jail, what to do
if you or a friend or loved one is in a Thai jail and how to get a lawyer.
======================================================================
LEGAL CORRECTIONS, COMMENTS AND TIPS

Jails are not called monkey houses because they have low ceilings.
I can find no trace of the FBI making such a claim that Pattaya is one of the three top cities in the world where criminals go to hide. (But people, convicted, indicted or even just accused of criminal offences do indeed run to Thailand, Noyes included).
Marijuana possession is illegal in most countries, some of which even carry the death penalty, depending on the quantity. Possession of a small quantity in Thailand is not a serious offence but the victim, if foreign, may be shaken down for a lot.
The age of sexual consent in Thailand is 15 not 18.
Foreigners running beer bars cannot be prosecuted for illegal trafficking, unless they illegally traffic people. On paper foreigners do not run bars, but Noyes ran the Lollipop and Zebra bars in Pattaya after his arrival in Thailand (not on paper though).
Tony Poer an American client of Drew Noyes paid out a fortune after being accused of making porn videos. He claimed his release was priced at US$300,000. He changed lawyers and got off for a fraction of that. He does not talk to Drew Noyes.
Killing somebody in a car accident can be a criminal offence in most countries as can computer hacking and buying prescription drugs, which is why one needs a prescription.
If you are accused and have a loved one in jail do not ask the CSD or ASKCSD for a lawyer. Best find your own.
Thai law
As for Thai law, well its actually based on British law except many of the safeguards have been removed. There are no juries. There is no verbatim recording of any proceedings. The judge interprets himself what is said. There is no recording of ancillary actions so if a mafiosi were to say to a judge 'I did not do it your honour' then burst into hysterical laughter his laughter would not be noted and passed on to the next judge. Or indeed if a defendant on an extortion charge said: 'Is that me? It looks like me' commenting on a picture from his own arrest. Judges can change mid-trial and often do. The judge can order journalists not to take notes or ban them completely.

The judge has absolute power and cannot be criticised. A judge may only need to have a law degree and worked for a law firm for two years. Trials do not run on consecutive days and can often be postponed for months at a time hence most cases before they get to the Supreme Court can last 12 years or more. A rich man able to pay the right bail may never go to jail – ergo Kamnan Poh.

Much can be fixed with 21st century technology and video trials
=======================================================================
STOP PRESS:
Mr. Noyes has now amended the website and added the following statement:
"The idea for the Ask CSD website was born during a seminar on Community Policing involving 150 foreigners, the Pattaya City Mayor Ittiphol Khunplume and CSD Commander General Supisarn. This site is to keep the public informed and to get feedback from the foreigners in Thailand which is useful to the CSD.
General Supisarn has endorsed this website and his team has been working with the webmaster of One Stop Service Center, Co., Ltd."
Well that is indeed interesting. Last year CSD Commander Supisarn ordered his staff to bring a case against Drew Noyes in relation to the false interview in the Pattaya Times. The matter was referred to police in Bangrak, Bangkok. Watch this site.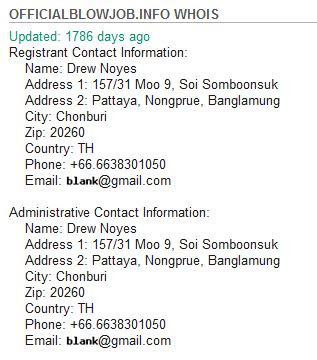 Somewhere in this lot there is a 'sex tourism' registered site and one for 'thailandcompanyregistration'!= as well as one for PattayaToday.com – one of his rival newspapers.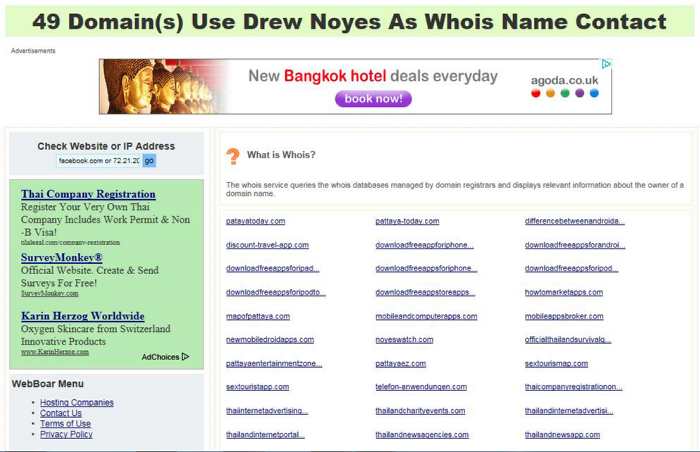 Meanwhile Wanrapa Boonsu grabbed herself the domain – meetthaiuniversitygirls.com, or someone grabbed it for her.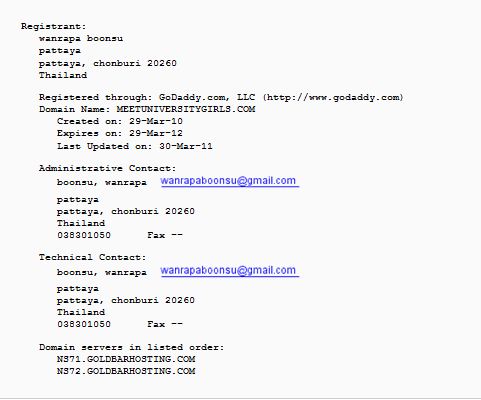 Footnote: When an Ambassador visits Pattaya its not normally a news event – but when the Indian Ambassador H.E. Anil Wadhwa recently visited the city to visit local Indian community leaders – two local newspaper editors jumped on the wagon. Guess who? Yes you're right. Drew Noyes billed the fact that he the Ambassador was here to see local CEO's (including himself of course) and pictured himself prominently with the Ambassador and a group from the local Indian community. If I were a member of the community I would have been a little bit put out that the picture had been ruined by the bullsh*t wallah..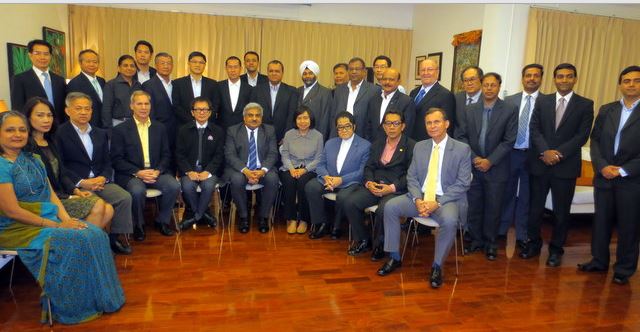 We can spot Drew Noyes – but the Indian Ambassador was not captioned in this Pattaya Times picture!

And Niels Colov of the Pattaya People used the occasion to have himself starring in a video with the Indian Ambassador – at the Ali Baba Restaurant (Lamb Madras 265 baht) -saying he was discussing with the Ambassador the possibility of having a regular Indian film festival in Pattaya.

With his background as an enforcer in the porno district of Copenhagen Colov could of course provide excellent advice as to how to get bums on seats.

In the Pattaya People the video clip does not identify the Ambassador but of course we all know Niels. The person he is talking to at the beginning and end of this clip is not the Ambassador – it is his arch rival Thai Tamil Peter Malhotra of the Pattaya Mail. Mr. Malhotra, who actually knows the Ambassador, did not run such self glory stuff in his own newspaper.