THAI POLICE RECEIVE PRIME MINISTERIAL PRESSURE AND MIXED MESSAGES OVER MURDERS ON 'PARADISE' ISLAND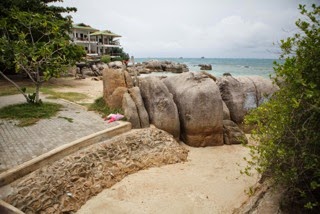 Thai police appeared to be left without a murder suspect again last night – after three Burmese immigrant labourers were reportedly released from custody on the island of Koh Tao.


And the big question is the investigation going the same way as other investigations of Brits murdered in Thailand which seem to follow a pattern.
In previous murder cases, foreigners have been the first to be accused, then migrant workers. And following a tradition which is hard to break Thai police have a heavy reliance on confessions more than forensic police work.
Now it seems Thai police will have to take a more cautious route and await the result of a crime scene investigation to progress their investigation.
Police are under pressure from the Thai junta chief and prime minister Prayuth Chan-Ocha, who has called for a quick resolution to the case as it was tarnishing the country's image.
General Prayuth follows a long list of Thai Prime Ministers calling for action from police in similar cases. Invariably the reason given was that image of the country and tourism was at stake.
These orders usually are phrased in a way which fails to take in the sentiments of the families concerned. The latest is no exception.
The junta chief also appeared to call into question the victims' conduct in addition to the perpetrators of the attack.
This may have been because he has been following wild stories in the Thai press.
The badly beaten bodies of Hannah Witheridge, 23, and David Miller, 24, were found naked on Sairee Beach, Koh Tao, feeding all sorts of speculation.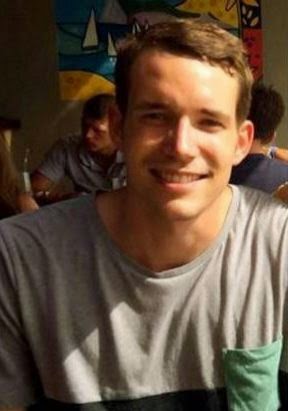 General Prayth said: "This kind of incident should not happen to anybody and it has affected our image," he added Thai authorities must tell "tourists when the safe times are to be outside. We have to help them understand."
He did not clarify what times it was safe to be outside – or rather when it would be unsafe.
Tourists on Koh Tao and the neighbouring island of Koh Phangan are accustomed to all night parties ending when the sun rises.
But these tend to occasionally accompanied by rapes, robberies, drug arrests and shakedowns, drownings and even shootings like that of backpacker Briton Stephen Ashton on New Year's morning in 2013 on Haad Rin Beach, on neighbouring Koh Phangan.
He was shot dead in the cross-fire as two rival Thai gangs fought it out at a beach bar.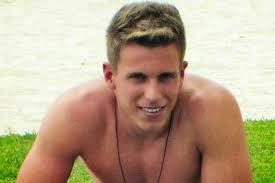 Stephen Ashton – shot in the crossfire
In the case of Welsh backpacker Kirsty Jones, 23, from Brecon, who was murdered and rape in Chiang Mai some 13 years ago a police officer was quoted as saying that Kirsty probably consented to sex with her killer, a comment which caused an international outcry.
A British Embassy spokesman was quoted by the Nation newspaper as describing the police investigation as 'shambolic' – something the Embassy later denied.
But in Kirsty's case, Thai police first arrested a number of backpackers at the Aree Guest House.
Then having released them they arrested a Karen Burmese guide. The guide, called Narong, reported he had been beaten up in a safe house, and given electric shocks to his testicles before being dumped by the side of the road.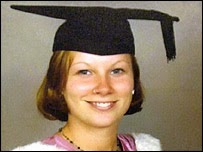 Kirsty Jones
Police then arrested the guest house owner Andy Gill and his Thai manager. But they too had to be released after spending quite some time in jail. Forensics showed that the DNA attacker was Asian.
But the Chiang Mai chief detective said that the murderer probably paid a male prostitute in Chiang Mai to provide a sperm sample which was introduced to the scene.
A national who was providing translation services for foreign journalists reported later that police called her a 'traitor'. The case had to be taken off the Thai police and handed over to the Department of Investigation, which comes under the Ministry of Justice. The case has never been solved.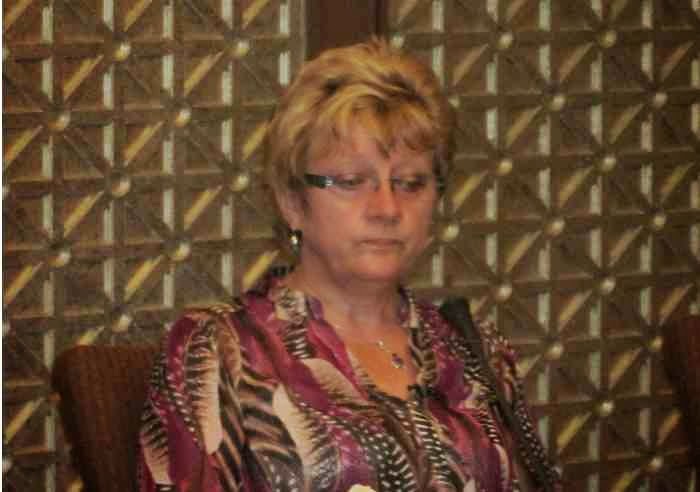 Sue Jones
In a Facebook message last night Kirsty's mother said of the current investigation: "Here we go again, botched investigation, dna contaminated,red herrings everywhere…. Makes me so mad."
There is no evidence to support the suggestion at this stage that evidence has been contaminated.
But Sue Jones remains frustrated at the inability to find her daughter's killer and sees the same happening on Koh Tao.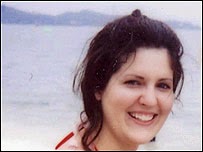 Katherine Horton
Similarly when Katherine Horton,23, from Cardiff, was beaten, raped and murdered while walking on beach at Lamai on nearby Koh Samui in January 2006, local police started arresting other foreign guests including a Scot called Callum Macdonald.
But a police team was flown in from Bangkok and they arrested two Thai fishermen for the murder. The fishermen were sentenced to death.
They had boasted to friends how 'roi' Ms Horton was – but there was a self imposed cloak of secrecy on Koh Samui which delayed the investigation. The silence may have been due to nationalistic pride, and fear of the police or both.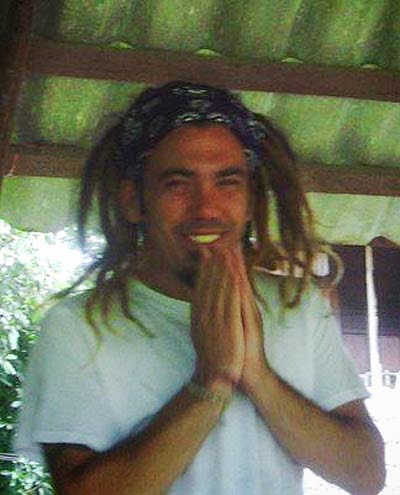 Leo del Pinto
When in 2008 a Thai policeman shot dead Canadian Leo del Pinto, 23, in Pai, Northern Thailand and also shot and injured his friend Carly Reisig – local police took extraordinary lengths to cover up the murder and claim it was self defence while the policeman sergeant easily obtained bail.
Forensic evidence showed otherwise. Eventually again the Thai Police had to be removed from the investigation and replaced by the Department of Special Investigations.
Finally last year the policeman concerned was jailed for over 30 years for murder – but in between times while on bail he had also murdered his 18-year-bride of two weeks.
It is against this background that the current investigation is taking place. It is possible that the investigation is taking a methodical route, but people do not forget the past. And Thailand's largest foreign net forum – a site called Thaivisa,com is full of negative comments about both the Thai police in general and the police in Koh Tao and that is a strong perception.